Joe Boyd
The DNA of creativity
by Anil Prasad
Copyright © 2014 Anil Prasad. All rights reserved.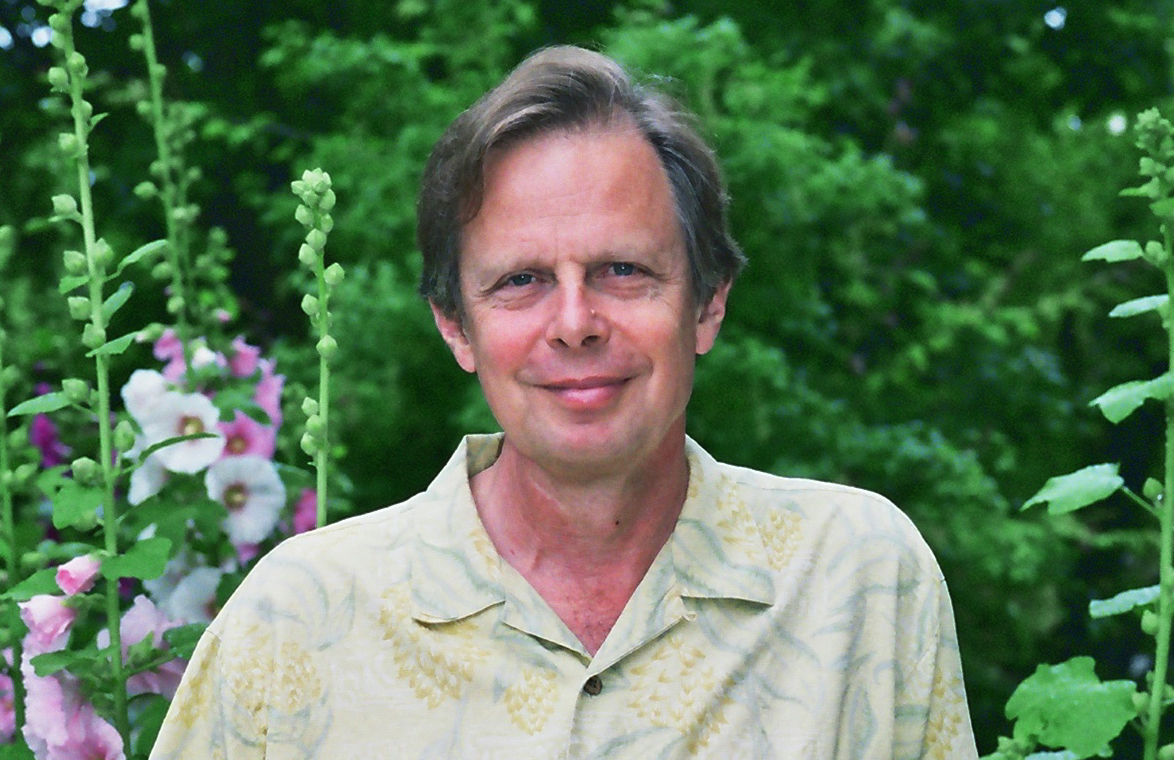 Joe Boyd, 2014 | Photo: Joe Boyd Productions
For Joe Boyd, making music is a personal act. He's unquestionably one of the 20th century's most important and influential producers, having helmed landmark recordings for the likes of Nick Drake, Sandy Denny, Fairport Convention, Kate and Anna McGarrigle, Pink Floyd, R.E.M., and Richard Thompson, just to name a few. The Boyd aesthetic is about making recordings that reflect the visceral emotional reality of the artist. His approach is about capturing a live feel, employing tasteful overdubs where required, and avoiding studio gimmickry. He's also unafraid of pushing artists beyond their comfort zones, forcing them to confront shortcomings, and fighting for a vision designed to make the best record possible, even if it results in friction.
He has also played major roles in the music industry, overseeing the British arm of Elektra Records and running the fabled UFO club in the '60s. In addition, he ran his own production company Witchseason, as well as Hannibal Records, which are collectively responsible for some of the most important world music, folk, and folk-rock recordings ever issued. His sonic fingerprints are also found in the film world, having served as head of music for Warner Brothers Films, where he was responsible for the soundtracks of A Clockwork Orange and Deliverance.
Boyd has captured vivid snapshots of his music production and industry escapades in the 2006 book White Bicycles: Making Music in the 1960s. It offers a thorough and engaging look at many of the key, early highlights of his career.
This interview emerged from random encounters with the still youthful-looking 71-year-old at Kronos Quartet and Tony Allen shows in San Francisco during 2013. After running into him twice in three days, Innerviews took the cue from the universe and connected with Boyd for a conversation. We began by discussing Way to Blue and Sing Me the Songs, two live concert tribute albums he recently released, covering the work of Nick Drake and Kate McGarrigle, respectively.
Describe how the Nick Drake tribute album came about.
It began because I did a tribute concert in 2000 at the Barbican in London. I was still running my record label and was working on the concert together with Kate St. John. We got together and threw a few names in a hat of people we'd like to have involved. We also included some ideas the Barbican had for it. We had some of Robert Kirby's arrangements of Nick's work that we used and it went fine. It was a nice concert with some highs, middles and lows. Everybody enjoyed it and it was sold out. I hadn't thought about it too deeply in the subsequent years until four years ago, when I got a call from Bryn Ormrod who runs the Barbican. He said he had been asked by Birmingham Town Hall the previous year to do a weekend of British music concerts, including some folk and pop-ish stuff. They asked him to do another one that year and he told me "There's nothing more English than Nick Drake. What about doing a concert of Nick's music?" He made me an offer and we had a budget to put together a band and strings.
So, we brought in Kate St. John and Robert Kirby. Kate and I sat down to discuss it. My head was a bit clearer because I was no longer running my record label. So, we put together a structure involving a seven-piece band, seven strings, and eight singers, including four female voices and four male voices. We had each one singing a song in each half. At the previous concert at the Barbican in 2000, people came out and did two songs and that was the end of them. This was a more integrated show. We put a lot more thought into it. We also didn't just let everyone sing the songs they wanted to sing. Instead, Kate, the singer and I would discuss in detail what would be the best song for them to do and how we should arrange it. So, we had two days of rehearsals in London and went up to Birmingham to put on this concert.
Various people said "Are you going to record it?" I said "No. I don't want to get into that. I don't want to deal with management people about video rights and shit like that. I just want a disposable evening. Everyone has to be there. And if you're not there, you miss it." Now, I admit I regret not having that recording. [laughs] But I think the concert was helped in a way by keeping it just a moment in time. We had Beth Orton, Martha Wainright, Vashti Bunyan, Caroline O'Sullivan, Robyn Hitchcock, Stuart Murdoch from Belle and Sebastian, Graham Coxon from Blur, and Harper Simon. I said a few words. We also had a woman who is an expert at deconstructing Nick's music talk for 15 minutes and demonstrate some stuff on keyboard to show that what Nick was up to was very sophisticated. Then after the concert, I took questions from the audience. People just went nuts and kept coming up to me and saying it was the best concert they've ever seen. Of course, the heart of it is Nick's music and Robert's arrangements, which he was conducting live. There was a great feeling within the team, including all the musicians and singers. Everyone was getting paid the same amount. It was a magical evening. Bryn Ormrod was there and said we needed to bring it to the Barbican the next year. So, we put together three more dates around England to go with the Barbican show. We also pitched it to the BBC who agreed to come out and film it and turn it into a special. We added Teddy Thompson, Green Gartside, Lisa Hannigan, Krystle Warren, and Scott Matthews to the show. Most of them aren't that well known in America, but they're really good performers. Each of them brought something quite special and magical to it. We had the same response. People thought it was fantastic. So, we ended up touring the show in Italy and Australia, and then did another U.K. tour the year after that. I gave in and started recording some of them because we had it really going by that time, hence the record.
We're trying to set up concerts for America for the spring of 2015, but it's tough. America's a much tougher nut to crack because of the structure of the business there. There also isn't as much public money available. When we did the shows at the Barbican, the Sydney Opera House and the Auditorium Parco della Musica in Rome, they all did really well and sold out, but probably still didn't break even because it's not a commercial production. There are 22 people on stage. So, it takes a real commitment to make it happen.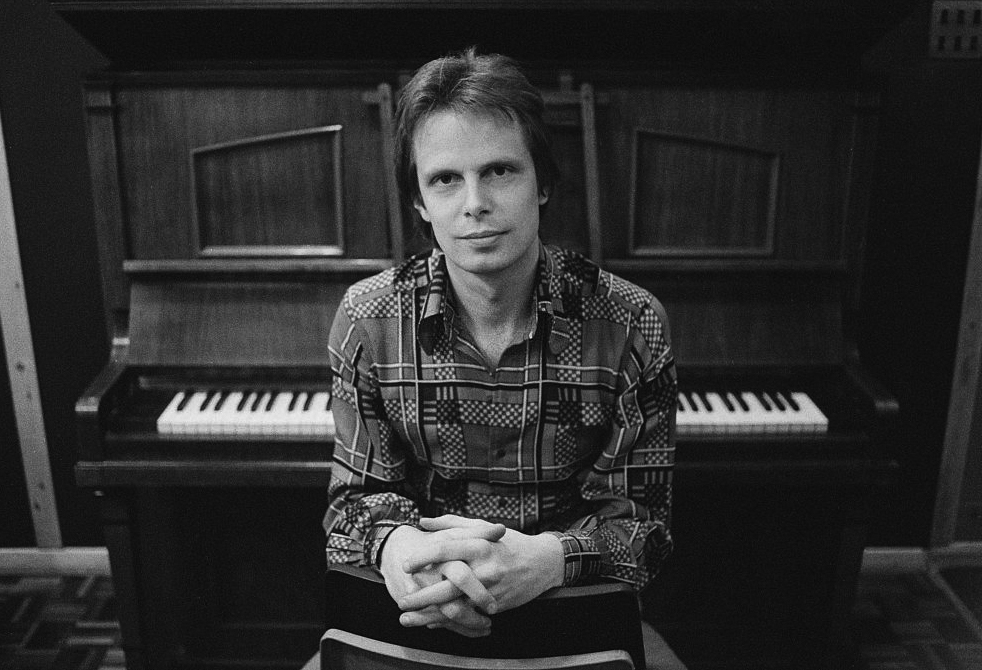 Joe Boyd, 1976 | Photo: Witchseason Productions
The Kate McGarrigle tribute album emerged in quite a different way. Tell me the story behind it.
Every Christmas, Kate and Anna would do a Christmas concert at the Town Hall in New York City. I remained very close to Kate, Anna and their kids over the years. In 2009, they decided to bring it to London at the Royal Albert Hall, instead of New York. I had some chats with Kate about it. I had seen a film of one of the New York shows and I told her what I thought was wrong with it. So, she said "Okay, wiseass, you produce the London show." [laughs] So, I did and it was fabulous. Kate was extraordinary. She was dying. She slept in between her turns during soundcheck and rehearsals. We'd shake her awake and she'd come and sing. The she'd go back to sleep. I think she may have even done that during the concert. I don't know for sure as I was up front on the sound controls.
The concert was a moving evening and then she died in January 2010. A month or two later, the Southbank Centre announced it was going to have Richard Thompson curate 10 days of concerts. So, Richard called me up and said "Would you do an evening of Kate's songs?" I said "Of course, as long as her kids Rufus Wainright and Martha Wainright are okay with it." It was a bit soon. So, I asked Rufus and Martha and they said "Great, fine." So, I did the same thing as I did with the Nick Drake show. We put together a band and a group of singers. We paired up songs with singers. It was so raw. It was just four months after Kate died and the emotion was very intense. It really was extraordinary. I know it could be seen as a case of "Oh, he would say that wouldn't he? He was the producer." But I really feel that way.
If you had told me 25 years ago I would be doing tribute concerts, I would have said "Oy." But in fact, they've been some of the most rewarding things I've done, because the songs are so great. There are so many singers these days. And there's so much pressure to do your own songs. A lot of contemporary singer-songwriters write good songs and they're good singers. A few have big success like Norah Jones. Others might struggle. You don't find a Laura Marling every day. So, you have these singers spending a lot of their time singing pretty decent songs they've written to small audiences. But when you give them a Nick Drake or Kate McGarrigle song, it's "Wow. Extraordinary." That's especially true for a singer like Teddy Thompson or Martha Wainright. The reason is that these songs are so beyond the level of most songs written these days. I put a lot of time and care into running order, pace, texture, and casting of the songs. It's fun. In a way, it's the equivalent of the work I used to do in the studio. But you can't really do that anymore, because nobody wants to make records that way. So, this is the only way I get to do what I like these days. I do it live and then record it, then put out the record.
What was it like being in the studio with Kate and Anna McGarrigle during the making of their first album?
It was thrilling. It was just great. To be fair, the first Kate and Anna album was not done all live in the studio. There was a lot of overdubbing and tracking. I don't claim to make all my records live in the studio. What I do is about getting a track that feels live. I'd create a basic foundation that is strong, solid and spontaneous, and then build on top of that. I worked with Kate and Anna in that regard. When we made the first album, it was 1975. It was the height of the success of Warner Brothers Records. They didn't know what to do with all the money artists like Neil Young and Joni Mitchell were generating. So many of their artists were selling tons of records. So, I would say to them "I'm going to Columbia Studios in New York and I'm booking Steve Gadd and Tony Levin. They want double or triple-scale." Warner Brothers would say "Okay, whatever." [laughs] So, we had the best and brilliant people.
I'll never forget Kate and Anna in the studio with Steve Gadd and Tony Levin. Anna was playing through "My Town" to them and explaining to them it was a waltz. I don't know when the last time was that Steve Gadd played a waltz, but he had a ball. He hadn't played one in ages and loved doing it. And he did it brilliantly. So, we got all these great tracks and then the girls had Chaim Tannenbaum sing on them. Chaim has the highest voice on most of the harmonies on most of that record. We'd go to work layering up the vocals. We weren't double-tracking, but putting on complex harmonies. For instance, we were figuring out how they go over the piano. It was huge fun to hear these great things take shape in three or four big leaps. We'd also get people like George Bohannon or Howard Johnson to write a horn chart. We were working with the best people. Everyone was having fun.
Kate always glowed with some special fire. One of my favorite memories of that first record is when she recorded "Go Leave" with just guitar and voice in one take. I swear to this day, and it's apocryphal, that I can still hear the sound of her tear hitting the top of the wood of the guitar. I could see the tears falling as she was singing it. You feel that in the performance. That, to me, is what recording is about. It's not about laying down a guitar track and then going in with headphones and singing over the guitar track. What we did was the kind of thing people did in those days, but not so much these days.
In White Bicycles, you mention the tension of how the "discovery" by the white middle class of traditional artists invariably alters the music itself and the perspective of the musician. Did that at all apply to your work with people like Nick Drake, Sandy Denny or Kate and Anna McGarrigle?
I don't think so, because we were all white, middle class people. When I wrote that, it was in response to getting Big Joe Williams onto a stage.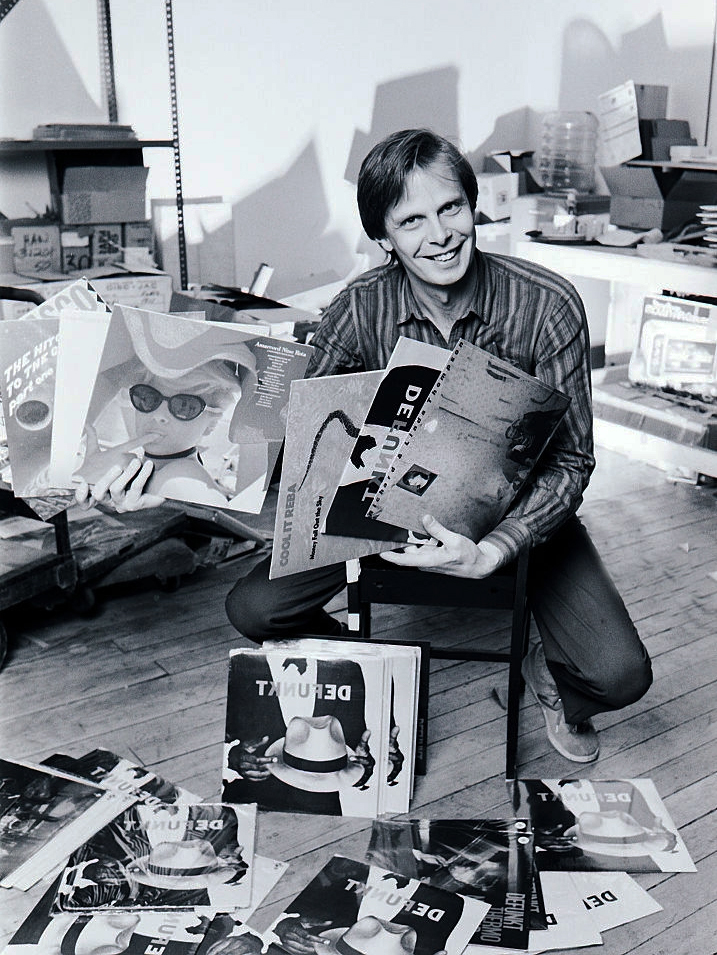 Joe Boyd at Hannibal Records' offices, 1980 | Photo: Hannibal Records
Drake, Denny and the McGarrigles were all relatively inexperienced when you first worked with them. Is there an element of your involvement that altered the approach they came in with?
Sure, it's the job of a producer to alter things, but alter from what? It's a collaboration. One of the problems we have today is that when artists are making their own records, whether they're just putting it up online, selling it at gigs or even working with a record company, is the structure is set up to ensure the artist gets what they want. For instance, current recording contracts are usually with the artist. The artist then hires the producer. Maybe the artist is nudged or guided towards a producer by a record company, but the contract structure is such that the producer works for the artist. I think that's not ideal. I think one of the strengths of the great groups, be it The Beatles, The Stones, The Who, The Eagles, or whatever, is that the recording process is a fight. Making records is about egos clashing and compromises being reached. Those collaborations elevate the music to something it otherwise wouldn't have been. I think we know what happens when Paul McCartney doesn't have John Lennon. And I'm not saying that I'm John Lennon. What I am saying is artists need naysayers. They need someone to give them some shit and challenge them. So, of course, a producer can alter or distort things if you're talking about what an artist would do if they were alone in a room with a guitar, tape recorder and record button. We've heard those recordings. Those are what we call home demos.
We've also heard what happens when an artist has Pro Tools and lays down things with a click track. They then bring in bass player A, who they like for the verse, but don't like for the part on the chorus. Then they bring in bass player B to do the chorus. Then whenever bass player A or B doesn't hit right on the beat, they go into Pro Tools and move things so they are right on the beat. All those records sound clean and perfect—exactly what the artist had in mind. And they're boring as all get out.
Going back to your question, I think it's a very different thing from when you have musicians from a developing country who have been performing since they were 12 in the family group in some backwoods place and have honed what they do in a fantastic, traditional style of music. Then you bring them into the studio and say "How about we have this English bass player on this track?" or "How about we do something different with this song?" That's what I call altering the music and that can also sometimes be for the better. But I don't think you can compare that to Nick Drake coming into the studio, hardly having ever performed his songs in public and then sitting down with me, Robert Kirby and John Wood and saying "What are we going to do with this song?"
Reflect on being caught between your own ambition for Sandy Denny and the limitations you felt were imposed by Trevor Lucas.
It was very simple. The situation was brutally emotional and personal for Sandy. And it was the problem of many, many women in the music industry. At the time, Sandy is this powerful person. She's very smart and a fantastic singer. She's found her feet and found her voice with Fairport Convention. She hasn't had earth-shaking success, but she has had some. She's got a platform, a record deal with Island in Europe and A&M in America. She's in a very strong position. Whether she liked where Fairport were headed after Liege and Lief, creatively, I'm not sure. I know there was some worry on her part that they had drunk the Kool-Aid of pure tradition. She felt she had already been there. She had come out of that. She felt it had been a fun trip to try and put a new spin on traditional English music, but she didn't want to see herself doing "Matty Groves" for the next five years. She had songs she was writing. She wanted a vehicle for putting those songs out. That was a perfectly reasonable factor in her leaving Fairport. But more to the point in terms of your question, she was in love with Trevor Lucas and she was not in love with flying.
So, here you have Fairport, regardless of what repertoire they're going to sing, getting invitations to go to America, Scandinavia and Germany. All of these concerts involved flying and leaving Trevor Lucas in London for weeks or months at a stretch. She knew full well that Trevor cut a swath across the girls of the folk world in England. He was a big, tall, handsome Australian and very persuasive. He didn't hesitate to persuade girls. So, it was kind of a nightmare for her. So, what do you do about that? I think I was less tolerant of her response then than I am now. In retrospect, I understand how difficult a problem it was. I think she knew things could have worked if she hired Trevor as her guitarist and musical director. Then it would have been Sandy Denny solo and Trevor always serving as the guitar player who also sang harmony. She could have given him half the money and it probably would have worked, but she didn't see it that way. She wanted an egalitarian structure. She wanted herself and Trevor to both be members of a group. So, there was a contradiction. There was an inherent flaw in the structure of Fotheringay, the group she formed with Trevor. It was her money. She hired great musicians. But she had to guarantee them money and that they'd get a salary. The salary was coming from her big advance from A&M. It was all hers. A&M didn't want a Fotheringay record. They wanted a Sandy Denny record. Only with great arm twisting were they persuaded to give the advance to Sandy in return for a Fotheringay record. In the band's view, it was Sandy's money, but they were delighted to spend it. They bought a Bentley. They bought a big PA system. They traveled in style. That's part of Trevor's story. It's the oldest story in the world. It's like Bessie Smith in St. Louis Blues, where the sharp-looking guy comes into the bar while she's singing "St. Louis Blues," kisses her, she hands him some money, and he goes off and dances with other girls. I'm not saying Trevor did that, but he wasn't encouraging frugality, let's put it that way. So, Fotheringay collapsed. It was that simple. Trevor then became the producer of her solo records as someone who was also her boyfriend, manager and musical director. They made a series of records with John Wood as co-producer or engineer. They also went back and took over Fairport Convention for a bit after Richard Thompson had left.
All of those Sandy records have good tracks on them, but there wasn't the great record. There wasn't the one that hit it out of the park and established Sandy at the highest level of singer-songwriters in the first half of the '70s, which is what I would have tried to do. I can't complain. I went off to California and took another job. They did a pretty good job with the records. I obviously feel like I could have made that great record, but I didn't. Sandy and I had a misunderstanding about when I was going to leave and under what circumstances I was going to leave. She was upset with me and I was upset with her. But we became friends again. We never did really work together again, though.
Take me behind the scenes of the making of Albion Band's Rise Up Like the Sun.
In the late '70s, I was still trying to be a film producer, rather than a record producer. I had a film distribution company and I was doing various projects in Hollywood which never really came to much fruition. I was living mostly in London and was aware of Ashley Hutchings' work at The National Theatre. After he left Fairport Convention, he started Steeleye Span, and then that lineup fell apart after two albums. He left the band he started. Now, there was a very interesting guy named Bill Bryden who was working as the director of the National Theatre. He did a series of wonderful productions, mostly at the Cottesloe Theatre, the more experimental room at the National Theatre. One thing he did was an adaptation of a book called Lark Rise to Candleford, a book about rural life in England before World War I. It was a beautiful book and a beautiful production. Another production was called The Compleat Dancing Master, which was all about country dancing. His main productions were based in English rural tradition and all required music. Ashley and Martin Carthy were very much involved with these productions. I loved what they were doing.
There was one guy who was involved in these productions named John Tams. He might have started as an actor in them. I think Ashley discovered that he was also a really good singer. Ashley was also doing musical projects outside of the National Theatre. He was channeling it into a new structure which was called, depending on the circumstances, the Albion Country Band or the Albion Dance Band. It was during this period when he made the wonderful Morris On record with Richard Thompson, Simon Nicol and Dave Mattacks. It was a kind of rock Morris dance album. Fantastic stuff. I was cheering from the sidelines for these projects. I'd go see whatever I could when I was in town. Ashley had done a record for some label and then signed the Albion Band to EMI. He wanted to do something a bit more ambitious. So, Ashley called me up and asked if I would produce it. I said "Sure." It sounded like fun. So, I got one of John Wood's old sidekicks Victor Gamm to engineer it and we went to CBS studios and made it in less than a week. Back then you made records in less than a week. If everyone can play and sing, why do you need more time than that?
Kate and Anna McGarrigle were coming through London during that period. I can't remember whose idea it was, but either Ashley or John said to me, or I said to them, "'House in the Country' should be a duet. Can we get Kate McGarrigle?" However it happened, she came in and sang it as a duet with John Tams. It's just gorgeous. Fantastic.
I listened to the album recently and I feel it's the victim of late-'70s overdubbing excess. There's too much multiple-tracking of voices. It's too bombastic at times with its drum sound, but it has a spirit and is a nice record.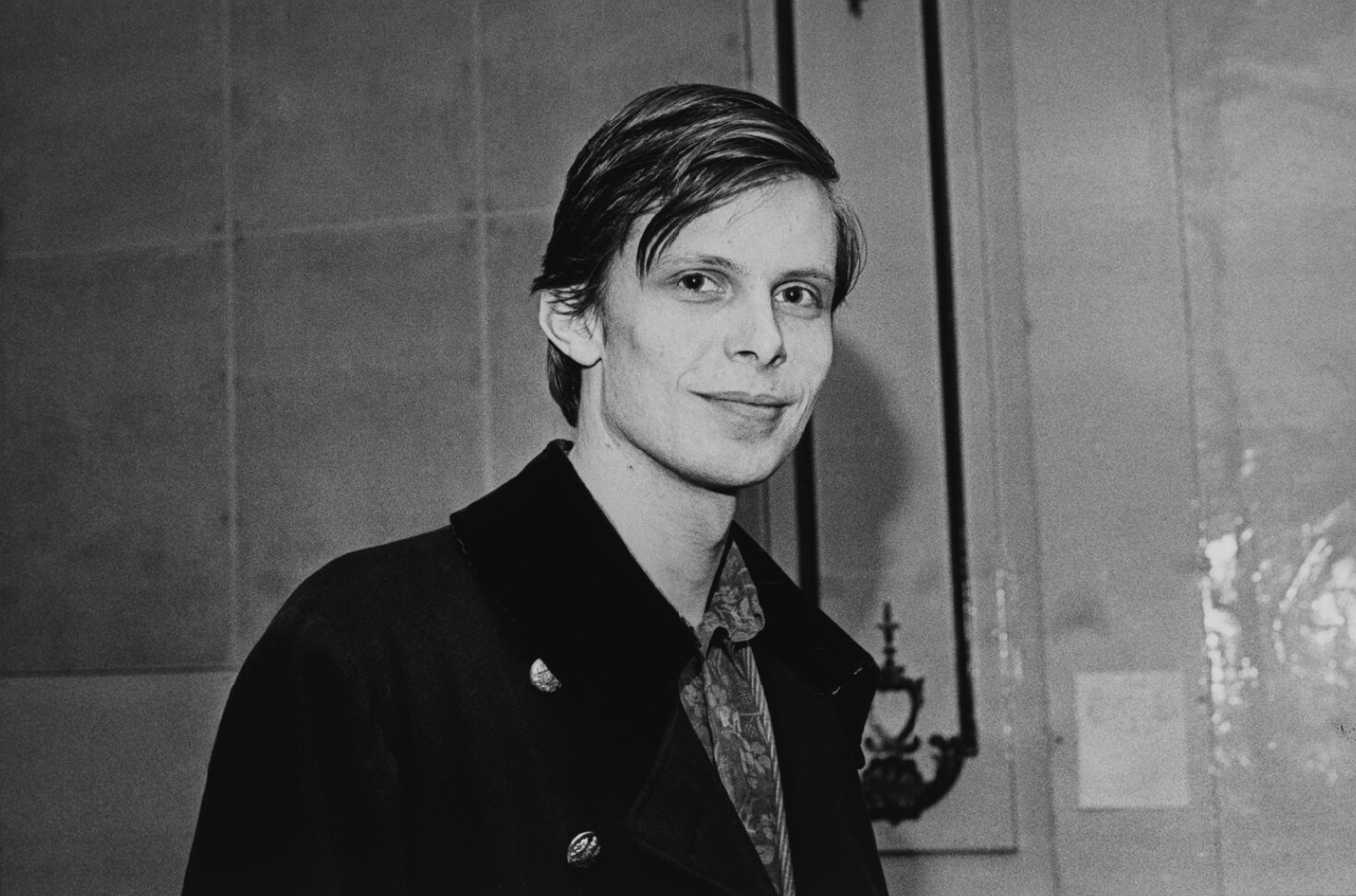 Joe Boyd, 1966 | Photo: Elektra Records
You've used the Dave Mattacks and Dave Pegg rhythm section on a wide variety of recordings. What made that combination so flexible and valuable to you?
They were just great players. Neither of them were particularly folk in their background. Dave Pegg is an extraordinary bass player. When he was living in Birmingham, before he joined Fairport, he used to play upright bass with the Ian Campbell Folk Group, but he also played electric bass with some heavy metal bands. He was a great pal of John Bonham and all those Led Zeppelin guys. So, he's a musician who plays everything. I've had the benefit of working with incredible rhythm sections like Pegg and Mattacks, Tony Levin and Steve Gadd, and James Jamerson and Bernard Purdie. When you work with these kinds of rhythm sections, you get spoiled. You get used to the idea that you can cut a track in an hour. You learn the track, the singer comes in, they sing it, you run through it three or four times and you're done. It' s never going to get any better, so you move on to the next thing.
When I came to produce R.E.M. and 10,000 Maniacs, I tried to apply that theory, but when I didn't have the same level in the quality of the drumming, there was the potential to make tracks which weren't all that solid. That was when I started overdubbing. You can end up with a track that's really great if you add really good overdubs to well-performed vocals, harmonies and solos. The track just keeps getting better and better. But if it isn't a quality song from the outset, the more you add, the worse it can sound.
You're in possession of the legendary Led Zeppelin/Fairport Convention jam multitracks from the L.A. Troubadour in 1970. Have you ever considered attempting to get them released?
I would never be allowed to release them. The ghost of Led Zeppelin's manager Peter Grant would come and put a stake through my heart if I ever did anything with them, including putting them up on YouTube. But it was a cool night. There were a lot of memorable things about it. It was Jimmy Page, Robert Plant and John Bonham. John Paul Jones wasn't there. I don't think Bonham played much. It was mainly Plant and Page who got up onstage and joined Fairport. They did things like "Hey Joe," "That's Alright Mama," "Mystery Train," and other stuff. This was after Sandy Denny had left Fairport, so it was the all-male Fairport lineup.
I have some great memories from that show. Now, one of the problems with live recording on a small stage like the Troubadour is the amps are right behind the vocal mic. So, when you go to mix the thing, you've got so much signal from the amps spilling down the vocal mics that it's difficult to get a good sound on the voice. And when you raise the voice by riding the vocal level, you get more of the guitar or bass, or whatever it is nearest to the vocal mic. But with Plant in this case, it was the opposite. [laughs] Plant is so loud that his voice was spilling down the mics in front of the amps. In those days, you didn't have direct inputs from the amps. You had to put a mic in front of the amp to record it. You didn't have split leads going straight into the boards. So, Plant would start singing and I'd have almost as much vocal as guitar on the mic in front of the amp because he's so fucking loud. There was no danger of the vocal being drowned out by the guitars.
I also remember Fairport doing one of those jigs and reels pieces while Page tried to play it. It was a pretty good attempt and then Richard Thompson took over and played the rest. Page just looked at Richard with this "What planet are you from?" look on his face. [laughs] He just couldn't imagine how Richard could do what he did, that fast.
My favorite memory though, is Peter Grant. Now, Peter was a thug. Led Zeppelin wanted a thug. They wanted a shark to deal with the sharks. That was the great theory of band management in those days. So, Peter was with them that night. It was late. The band came to the Troubadour after playing the L.A. Forum, a sports arena. Fairport were winding down their last set. The Troubadour was a very relaxed place. Doug Weston, the owner, loved music and was all in favor of spontaneous things happening. But he had to deal with very strict licensing laws. It was a really good evening happening at the Troubadour, but at 2 am, they had to get the booze off the tables, but you could keep playing. So, 10 minutes before 2 am, the waitresses said "Drink up. We have to take your glasses in a few minutes." At three minutes before 2 am, the waitresses were out there with trays picking up wine, beer and cocktail glasses. Everybody knew this was part of the ritual of the Troubadour. At 2 am, Fairport started playing a ballad called "Banks of Sweet Primroses" with Dave Swarbrick singing. It's a beautiful song with lots of open space. It just has drums with a little chording from Richard and Simon Nicol, and Dave doing a little riff on the fiddle. It's very still and silent. And when John Wood and I were listening back to the multitracks, you hear this beautiful first verse, and just at the end of it, you hear this rattle of glasses and the sound of something smashing against wood. Then you hear the voice of Peter Grant yelling "You fucking bitch! Get your hands off my fucking glass!" [laughs] He was sitting right near the front of the stage, so it went right down the vocal mic. He didn't know the Troubadour routine.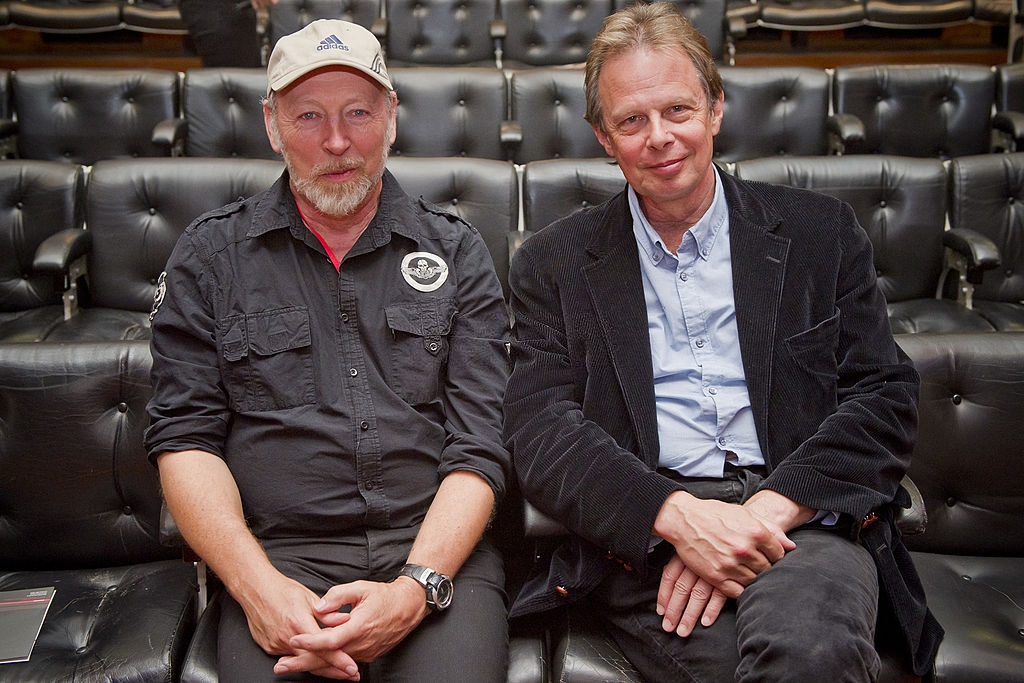 Richard Thompson and Joe Boyd, Southbank Centre, 2010 | Photo: Southbank Centre
How do you look back at the making of Richard Thompson's Hand of Kindness?
That was fun and great. It includes "Devonside," one of my favorite tracks, ever. It's such a great track and he did it all live. Almost everything on that track, including the solo and vocals, is live. He brought in Aly Bain to add a fiddle solo. The track just had such a feel. It's one of the best things I've ever recorded. Making the whole album was a ball. We did Shoot Out the Lights and Hand of Kindness in the same way, at Sound Techniques. We had a great band and three days to finish. The only difference was for Shoot Out the Lights, Linda Thompson was pregnant and short of breath, so she didn't do her vocals live. It took another three days of doing her parts little by little. Because she had so little breath and was starting to suffer from hysterical dysphonia, it meant things went longer. But both of those albums were essentially done in three days.
Two previously-unreleased Chris McGregor albums you produced, Up to Earth and Our Prayer, finally came out recently. Tell me about the period that yielded those recordings.
Chris was a genius South African piano player. He was a white guy and a pioneer who had black backing musicians. I was really trying to get his career off the ground, but it was really a struggle, because England wasn't interested. His group was a little bit dysfunctional, not entirely, but it was a little chaotic. I had an ally at Polygram named Alan Bates who later had the Candid Label. He bought Very Urgent and that came out on Polydor. It wasn't a huge financial investment to make a Chris McGregor trio or quintet record. We'd do them in a day. We'd just go in and do a record. I thought I could get Polydor to take Up to Earth and Our Prayer. But at the time I was making those records, somewhere in '68, Alan Bates left Polydor. I talked to Chris Blackwell about putting those out on Island because I had a first-option deal with Island. But he wasn't interested. He loved jazz, but he didn't want to be a jazz label. Then Chris McGregor left England and moved to France. His group just kind of fell apart after that. There was no touring.
It wasn't like there was a market out there demanding these records. To be honest, I was just very busy. So, I had these records. I finished them and made a few attempts to get them released, but they were a little avant-garde for people. People just didn't get it. Eventually, I found a sympathetic ear at RCA, but by that time, Chris was doing the Brotherhood of Breath big band, so he brought that idea forward and it seemed to be a much more promising tack for him. So, the Brotherhood of Breath album did get released in 1971 on RCA's Neon label, which was their new label for weird shit. [laughs] The other two records kind of got ploughed under. They never got released.
They were recently released as a result of the White Bicycles compilation. I put a Brotherhood of Breath track on it. It was released on Fledg'ling, a little folkie reissue label run by a very nice guy called David Suff. He turned out to be a closet jazz fan. I never knew that about him. But when we put together the White Bicycles compilation, he heard the Brotherhood of Breath track and said "I remember that band. They were great. What ever happened to the records? Are they available?" So, we looked into it and I put him in touch with Maxine McGregor, Chris' widow. Together, with my help, they pried the masters out of RCA and reissued them. Maxine loved the way David handled the releases, including the packaging and mastering. I dug out the other two records and said to Maxine "You want these too?" [laughs] They said "Yeah" and that's it.
There's an interesting footnote to this story that took place on one of the days we were mixing either the quintet or the trio record. I used to set aside three hours in the morning to mix an LP. So, we did most of Chris' album that morning and had to stop to have a bite of lunch. Someone went out for sandwiches and at 1:30 pm, everyone started setting up for a Nick Drake session that afternoon. Chris remained there and sat on the sofa at the back of the studio, puffing on his Daga cigar, listening to Nick Drake running through "Poor Boy" with the rhythm section. My head was still full of Chris McGregor piano because we'd been mixing his album all morning. So, I kept hearing piano on Nick's track. I turned around and said "Hey Chris, do you like this?" Chris said "Yeah, it's great." I said "You wanna play?" And he said "Yeah." Then I said "Nick, you've got a piano player." So, Chris went downstairs, ran through the chords once with Nick, and the first take is what you hear on Bryter Later.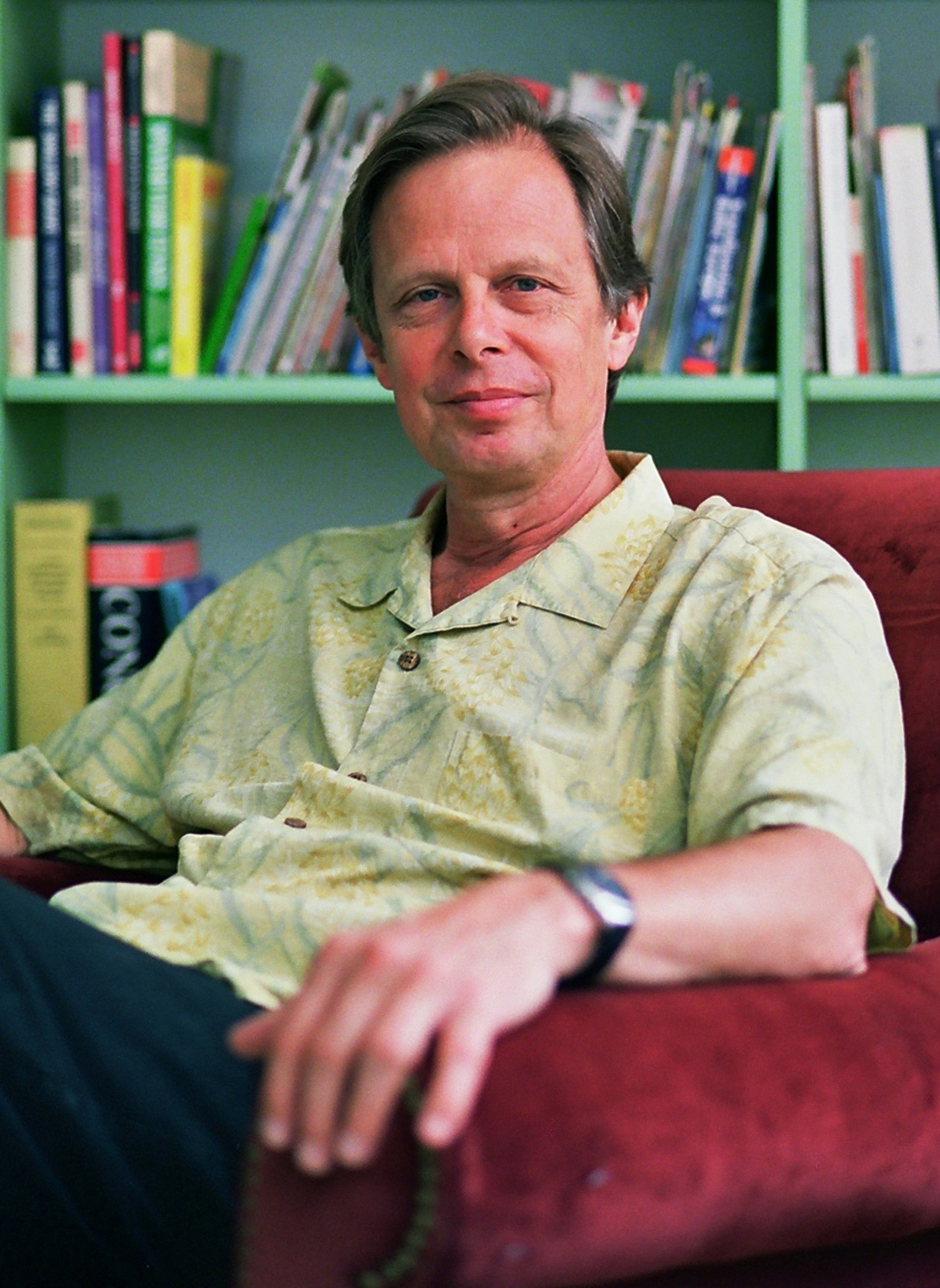 Joe Boyd, 2014 | Photo: Joe Boyd Productions
Earlier, you mentioned that the live tribute projects represented the only context within which you could ever be allowed to do what you want as a producer again. Elaborate on that for me.
The thing about the live projects is not only are they live, but they let you take the singers out of their own material. Because they're doing someone else's song, they're less possessive about the process, whereas the ethos today is the artist is going to be in control of as much of the process as possible when they make a record. That might change if the artist reaches the point where they're so successful that they're open to it. It's very unlikely that someone is going to let me have as much input into a record of their own songs as they are coming up. They are also not necessarily going to like the idea of playing with a bunch of musicians they don't know at first. I think people have very clear ideas of how they hear their own music. The way I see it, there's no point in my being involved if I can't do what I want to do and it's fine with me if I'm not.
The late-breaking news is my pal Robyn Hitchcock has agreed to all my conditions. We recorded and mixed an album in seven days, with the invaluable assistance of the great engineer Jerry Boys. We're both delighted with it. It will emerge on the YepRoc label sometime this year, with the provisional title The Man Upstairs. Listeners will be able to judge for themselves if the Boyd approach works or not.
Apart from that, I've been dabbling, talking to other people, and exploring the possibilities of records which may split the difference. For instance, we could include some of the singer's songs and some from others. For some singers, it's not necessarily an ideal situation starting out to sing entirely their own songs. Not everyone is Laura Marling. She started out online and became famous before she ever did a gig, as far as I'm aware. I think that's a very special situation. I think Norah Jones is very interesting, because she co-wrote songs, sang some of her songs, and sang some other people's songs.
What's your perspective on how your recordings are made available these days? We have the polar opposites of the MP3 versus the super-deluxe physical reissue comprising every last recorded utterance of the artists. When you add piracy to that mix, do you feel a certain magic has been lost?
I don't really like either extreme. It seems naïve and quaint to look back on a dispute I had in the pages of a nerdy magazine back in the '80s when I put out the first Sandy Denny box set. Some obsessive fans were frustrated by it, but I wasn't aiming at frustrated fans. I was aiming at a new generation of people who might not know Sandy, or might only know a few things. It was a mixture of things that had already been available, and outtakes, demos, live stuff, and rarities that had never been available. It was all terrific stuff. It was a really carefully-made record. One writer wrote a scathing review about how I was burying all these Sandy Denny demos I had access to and asked "How dare Joe Boyd act as gatekeeper and prevent her fan base from hearing everything she had ever written?" I wrote back and said "I'm sorry, you may feel this is arrogant, but I knew Sandy. I worked with her and loved her. Trevor Lucas gave me the go ahead to do what I want. I wanted to show Sandy at her best. I don't think it's right for inferior songs and takes that she would have rejected to be in the public domain. It's my job to make those choices." Of course, now, that's completely ridiculous, because everything is available in the public domain, 24 hours, seven days a week. So, I suppose you might as well put it all in a deluxe edition and at least have it mastered properly. But fundamentally, I still believe in curation. I still believe in trying to hone what the public hears from an artist, so they have the best impression of that artist. I'm not interested in endless outtakes of inferior songs by artists I like. I'm interested in the great recordings. And I certainly don't want to hear anything in MP3 or in an earbud. I like some air between me and the vibrating membrane.
Tell me about the forthcoming book you're working on.
I'm writing a book on world music and have a couple of years to go on that. It's about the music that's had an impact on the West, where it comes from, how it gets there, and how that interaction works. There will be chapters on Cuba, Brazil, the Soviet Union, and South Africa, among others. I don't have a title for it yet. White Bicycles came about as a title at the very last minute and I'm assuming the lightning of the muse will strike me on that front between now and the publication date.
We're losing so many key artists of the '60s and '70s with each passing day. What are your thoughts about the inexorable march of time as it relates to people you've worked with?
It's always very sad when anybody dies, but people dying at the height of their powers before they've accomplished what they wanted or deserved are those I particularly mourn. I'm talking about people like Nick Drake, Sandy Denny, Martin Lamble, Chris McGregor, and John Lennon. I don't feel quite as sad about Arthur Lee, who passed away after a lifetime of abuse, but who had a nice comeback and reestablished an audience, filling the Royal Festival Hall. It seemed like he had some pretty good innings, you know? But Jimi Hendrix, Jim Morrison and Janis Joplin are tragic situations. I know these things still happen to this day. Young musicians live dangerously. It may be part of the DNA of creativity. But I do think we're in a different world in which things are much more controlled. I think the digital world is part of that idea. The idea that everything is a binary code makes things a lot more nailed down, safer and clearer. That's good in many ways for people's lives, but not so good for the world of rock music.
The ascendance of the middle class into the controlling heights of the creation of music is what happened during the '60s. The middle class kicked the working class out of the music business. It eventually became a safer and musically less adventurous world. I don't think you can separate the two. The kinds of personal risks people took with their lives are connected to the creative risks they took.
There's a singer who shall go unnamed that I really like in England. I went to hear her show and she sang a Joni Mitchell song in the middle of it. The rest of it was mostly her stuff. I said "I really like your songs, but you should think about the fact that there is bigger melodic amplitude—the distance between notes—in a Joni Mitchell song that you don't even come close to in your own songs." So many songs these days operate in a very narrow little space as they move from one note to the next. They don't leap the way Joni Mitchell used to in terms of her octave leaps in the melody. I think people are much more cautious, controlled and contained these days. I do think it's partly because of the technological world we live in. And I don't just mean Pro Tools. I also mean always being reachable on your phone, and all of your personal data being accessible to the National Security Administration. I think it's all of those things coming together.
If you could choose a few recordings to be remembered by, what would they be?
I'm very proud of my work with Nick Drake, Kate McGarrigle, some of those Fairport records, Toots and the Maytals' Reggae Got Soul, Songhai, and the Ivo Papasov albums. I think the first Cubanismo album and the Toots record would be what the widest number of people at my funeral would enjoy, and then Nick Drake, I guess. I'm sure there are other things I'm leaving out. I'm also very happy with the live records that are out now, because they are a memorial of those concerts that were so rewarding to do.