Loreena McKennitt
Times of Discovery
by Anil Prasad
Copyright © 1991 Anil Prasad.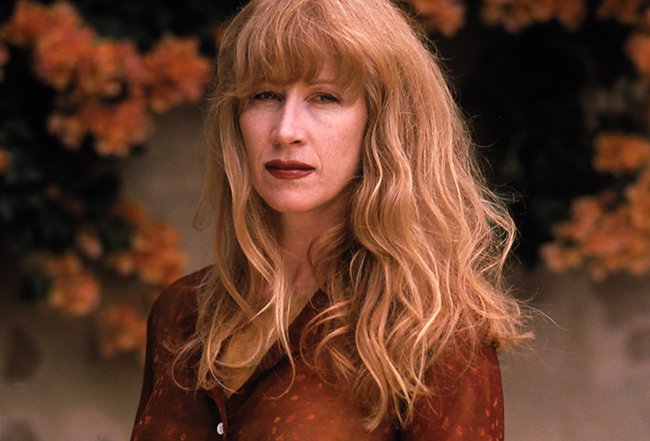 When it came time for Loreena McKennitt to title her new album, she looked within for an idea that best encapsulated her approach to life. "I chose to call it The Visit because it reflects a time of discovery, in which new places, people and ideas are uncovered. It also draws from Celtic beliefs and rituals which state that life itself is a visit," says the harpist and vocalist.
Wide-scale recognition is something else that's been visiting the Celtic-oriented artist. The new album is her first distributed worldwide through a major label. Warner Bros. courted the Canadian performer after she sold more than 50,000 copies of her first three albums independently. The impressive feat was accomplished via Quinlan Road, McKennitt's tiny label based in her adopted hometown of Stratford, Ontario.
The Visit is McKennitt's most complex and ambitious album to date. It seamlessly weaves together Celtic, pop, classical and world music influences into a more upbeat and spirited sound than its meditative predecessors. It also finds McKennitt integrating more electric instruments and percussion into her highly-textured approach.
McKennitt spoke to Innerviews about the making of The Visit, her newfound major label affiliation and the origins of her muse.
Celtic music is something you began pursuing less than a decade ago. How did it become so deeply engrained in your musical psyche?
I maintain that it sort of exists in an instinctive kind of way and that I didn't cerebrally seek out Celtic music, rather it really chose me. I first heard Celtic music on Alan Stivell's Celtic Harp Renaissance recording. Then I heard groups like Planxty, the Bothy Band and Steeleye Span. There was something about the modal nature, ingredients and the span of passion and liveliness about the music I was instinctively drawn to. So, the opportunity to try and create an interpretation of this music quite excited me. I wanted to expand on the themes and imagery that a lot of folk music can evoke. I think there are a lot of people that perform traditional music with traditional instruments and arrangements who do it much better than I could. [laughs] I'm interested in expanding the contemporary relevance of this music. For instance, on The Visit, there's a piece called "Bonny Portmore" which is a couple of hundred years old, but of very contemporary relevance in terms of its environmental statement. So, I'm looking to the arrangements and instruments to flesh out that contemporary statement.
What do you take into consideration when choosing and arranging traditional material?
The theme of the song and lyrics, and also the melody. It's hard to find striking melodies like "Come by the hills" or "She moves through the fair." It's always the melody that attracts me. Sometimes, there are lyrics that I find very exciting, but the music isn't so exciting. For example, "Standing Stones" from Parallel Dreams was a case where I found the music in a wonderful little collection. I had never seen it before. I liked the story very, very much, but the music didn't do very much for me. So, I took the lyrics and set my own music to it. That's something I'll do as well.
I've been finding it more challenging to find traditional material as of late. There's a lot of traditional material that's been very well mined. And it's hard to go out and do field recordings of music sessions in Ireland and Scotland to find music that hasn't already been found and recorded. The rest of the music, which is sort of original, comes to me in various ways. It's part of what the album title The Visit is about. I maintain that the creative impulse is a kind of visit. There's a certain energy that your body becomes a vehicle through which something else happens. I think everybody experiences that in their respective work to some degree.
The Visit has some overt Eastern influences that have a lineage stemming back to early Celtic culture.
I've been very interested in the early Eastern influences of the Celts. Now, when people talk about the Celts, they think of the people who come from Ireland, Scotland and Wales. But in actual fact, the Celts were an assemblage of many, many tribes around Middle Eastern Europe. At the height of their art in 500 BC, they were influenced by peoples who came from the Russian Steppes—the area we now call Hungary, as well as peoples from North America. A lot of this can be traced through the burial rites. So, the title The Visit has another meaning. It can refer to a visit to these earlier influences from the people we now call the Celts. So, given that, I wanted to weave in—in an impressionistic kind of way—some of these Eastern influences and include the tamboura, sitar, udu drums and balalaika.
What made you want to set "Lady of Shalott" to music?
People have kidded me about drawing on the Dead Poet's Society because I've set some of Yeats' poetry to music. For people who aren't familiar with it, "Lady of Shalott" is set in the Arthurian time of Camelot. It's an epic poem in terms of performance because it has about 15 verses. I just liked the imagery of it. There's a rural imagery that I tap into because I live on a farm just north of Stratford. When the sun sets, I look to the west and see it setting over this wonderful field. So, the verse "The reapers reaping early" had imagery that really caught my eye. I found the whole story quite romantic and thought it would be an interesting piece to have in the recording. It's different than a lot of other things on it. I've tried to cover a wide thematic territory with the album's imagery and arrangements.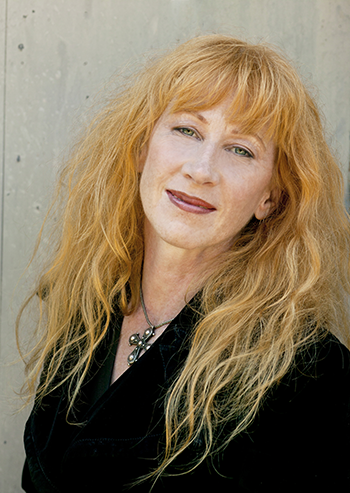 "Greensleeves" has an interesting story behind it.
We began the tracks for Parallel Dreams in 1988 through an artist development deal with Polygram. In that session, the mandate was to come out of the studio with four pieces. While we were working on "Silent Night," the phone rang and the engineer had to chat on the phone for awhile. I was set up in the control room with the vocal mic and keyboards. The guitar player was set up in the booth and the cello was set up on the floor. I said to them "While he's on the phone, why don't we try something with 'Greensleeves?' I want to send Tom Waits up doing it." [laughs] So, I started playing it and we didn't get very far—maybe through the first verse. The engineer got off the phone and said "That sounds kind of interesting. Why don't we roll the tape just for sport and see if you guys can get through the whole piece?" So, I looked at Brian [Hughes] and George [Koller] on the floor and said "Okay, fine!" And we rolled tape and went all the way through it. So, that cut on The Visit is a totally spontaneous thing. We never went back to fix anything. This is that moment captured like a photograph. I didn't know where I was going with it in terms of chord progressions or verses, so it's a very special piece for that reason.
What drew you to the harp when you first took it up in 1983?
The imagery, its versatility and its poetic sound. It has a gentle sound, yet it has a lot of articulation. It can also be quite dynamic, so you can go from being very subtle to very dramatic. It's hard to explain. It's like explaining what your favorite color is and why. [laughs] There's a lot of things that are mysterious about it. I feel part of the human weakness is to probe too far into the mysteries of life in order to manipulate them to our agenda.
Are you self-taught?
Pretty much, although I did study classical piano for about 10 years and classical voice for about five. So, I understood scales and arpeggios and was able to adapt them to the harp. I also play by ear which was a real bonus when it came to devising my own arrangements.
You recently signed a distribution deal with Warner. Did that decision affect how you approached the music on The Visit in any way?
I know there can be a temptation when you enter into a larger deal with a major company to think "Well, I'm really going to expand my market" or whatever, but I'm not a very market-driven person. I have a creative agenda before me and I keep my eye on that ball. The ideas of The Visit had been brewing well over a year. A year ago, I spent a week at an artist's retreat in Ireland. I remember putting down the first draft of notes, ideas and themes there that I wanted to encompass in this recording.
At what point did you realize a larger distribution deal was a necessity?
It became apparent over the past year. Parallel Dreams sold between 25,000-30,000 copies independently. In the big scheme of things, that's not a vast number of units, but in the independent realm it's considerable. So, the demand for things was reaching a level I wasn't able to service. Various companies approached me and I spoke with them. They interviewed me and I interviewed them. It was like seeking out a marriage with each other. This deal with Warner is a licensing deal with my label. At Warner, there was a group of people who seemed to me had an appreciation for the whole concept of music. There wasn't a lot of rock'n'roll attitude around the place. There were a lot of down-to-earth people who had difficult jobs to do, but were there for the right reasons as far as I can tell.
You've managed to avoid most of the pitfalls of pigeonholing in the independent realm. Are you concerned about how Warner will position your music?
I don't think the average punter on the street is concerned. They're only concerned when they have to go to a store and ask for the title. That's where the categorization pitfall can come in. There's no question about categorization when I see the people who come to my concerts. It ranges from New Age and folk people to kids who listen to hard rock to people who are grandmothers. I've met children who are five and six years old who know all the words to "Blacksmith." [laughs] But I know it's necessary to catalog pieces in a store and to serve an industry function in order to reach people who are unfamiliar with my work. People may say "I've heard of this person. What kind of music does she do?" They will then draw from other names as points of reference. Hopefully, eventually that won't be necessary.
You composed the music for The Burning Times. Describe your approach to the soundtrack.
The Burning Times is a film set in the middle ages of Europe when women were burned as witches, supposedly. I worked quite closely with the director when doing the film. We talked a lot about the intent and when you get a rough cut, you try and get a feel for its essence and the period. You try to augment the scenes, not take them over. You try to illuminate scenes that need a bit of a push. I really quite adore working on films. It's a very challenging kind of medium. It's very stimulating in ways that performing isn't. It's quite fascinating to see how music affects visuals and vice-versa. There's an interesting chemistry there. A lot of people have said that when they hear my music, a lot of images come to mind. So, my musical style lends itself to film work. I like to do at least one film a year. Similarly, I like to perform one piece of theater a year and then do a recording and go off on tour. I find that diversity quite exciting and stimulating.
I understand you're an active member of Amnesty International. Describe your involvement with the organization.
These days, my contribution is primarily in that I'll give a benefit performance about once a year. A few years ago, when my time was a bit freer, I participated in some of the letter writing campaigns. It's an organization that I think is just vital to our whole concept of democracy. It's a very key ingredient when people are being imprisoned for their political or religious beliefs—people who have never advocated violence. We really need to make sure people can stand up and speak that way. That's a very important part of the whole democratic process. I feel very strongly towards that idea and Amnesty's part in that.
Many have pointed to you as being a catalyst for the renewed interest in Celtic music. What do you make of that?
To be a catalyst is one of my life's objectives. I've been inspired by many people who in turn have been catalysts. It's very interesting to see the waves of interest come and go in Celtic territory. If I can be a catalyst for other people, that's wonderful.