Patrick Moraz
Future Memories
by Anil Prasad
Copyright © 2007 Anil Prasad.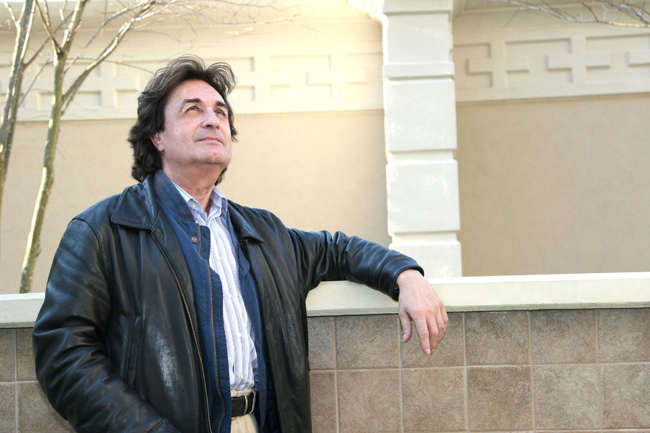 When music aficionados hear the name Patrick Moraz, often a specific context immediately springs to mind. Typically, the Swiss-born musician is cited for his work as part of Yes during its Relayer era from 1974-76, his stint with The Moody Blues from 1978-91, or his time with the acoustic-oriented improvising jazz duo Moraz-Bruford in the early '80s. Some even focus on Moraz's early '70s days when he was part of Mainhorse, his first British-based progressive rock act and Refugee, a post-Nice trio that also included bassist Lee Jackson and drummer Brian Davison.
However, Moraz prefers to be known for his significant contributions across a much broader spectrum, including the realms of jazz, classical, film soundtracks and world music. His vast back catalog of 15 titles, newly remastered and reissued with bonus tracks on the Voiceprint label, is a testament to that perspective. One of the key highlights is his debut solo album The Story of I from 1976, an amazingly diverse record that combines progressive rock, Brazilian percussion, fusion, and symphonic elements into a seamless whole. Moraz's series of Future Memories albums, originally released between 1979 and 1985, are also notable for their use of his "instant composition" technique in which he writes, orchestrates and performs original material on the spot using up to 22 keyboards at a time. Moraz's most recent releases, a trilogy of beautiful, complex and compelling solo piano efforts comprised of 1994's Windows of Time, 2000's Resonance and 2003's ESP, were also excellent additions to his discography.
Moraz dives deep into the past, present and future of his expansive career in this conversation. We began by going behind the scenes of the new reissue campaign.
Describe the impetus to revisit your back catalog on such a grand scale.
It's something I've always wanted to do and Voiceprint provided me with a very good proposal that made it possible. It began with Bill Bruford reissuing the duo albums we did together—Music For Piano and Drums and Flags—as well as his other solo discs. It gave me an opportunity to get in touch with Rob Ayling, who runs the company, to discuss a deal. Voiceprint has put out around 1,500 releases to date and really respect the artists, so it seemed like a good fit. It took a good year to reunite all of the original master tapes and final mixes for all of the albums. We had to do some tape restoration, right down to baking some tapes to stabilize them in order to do the transfers. I did all of this work with my friend Jean Ristori who was the bass player in my first band Mainhorse. He was also my keyboard engineer in Yes and became an amazing sound engineer. He now works for the Montreux Jazz Festival and is my very best friend. I must point out that we specifically did not do any remixes. That would have been an entirely separate process. However, if there was ever an interest to do 5.1 or 7.1 surround mixes, I would love to pursue that. It's a very costly operation to get into, so we haven't ventured into that area yet.
A lot of people feel remasters these days are inferior to earlier flat transfer CDs because so many mastering engineers are more concerned about loudness than focusing on subtleties. Describe the approach you took.
Conversations about that topic arose several times. The goal was to stay true to the sound of the original album and clarify elements to bring out components of the pieces I only remembered in the back of my mind from when I first worked on the records. Also, the fact is that CD technology still compares poorly with vinyl. Subtlety and warmth are difficult to capture in the digital arena. To help compensate for that, Jean used the very advanced Pyramix Mastering System—which the biggest studios in the world employ these days—and I really believe we've been able to give the listener the best we could from the original tapes.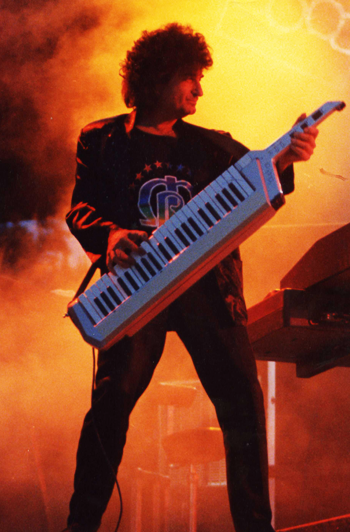 While going through your earlier material, did you rediscover any pieces that you found newly inspiring?
Oh yes, absolutely. There are too many to list, but I'm looking forward to playing a lot of pieces from the back catalog on tour with a band in the future. I should also mention that I recently revisited "Cachacha" from The Story of I with a fantastic young drummer named Jacob Armen. He's finishing his own album and we recorded a new version of the track called "Cachacha II" and it's outstanding. It features the piano base of the original track which you can't really hear on my album, in addition to the original chord structure from the middle of the piece. The rest of it is quite different—almost a different tune. There is also some previously unreleased music that I rediscovered that was done in the last 15 years that I'm going to put out later on, featuring extraordinary musicians such as guitarist Kazumi Watanabe, bassist Bunny Brunel, drummer John Wackerman, and Alex Ligertwood, the vocalist from Santana.
What can you tell me about those sessions?
Those musicians used to hang out at a studio I had in Hollywood. Bunny asked me if I would rent the studio to Kazumi to make his 1989 solo album Kilowatt and also play on it. It featured Bunny, Wackerman and Wayne Shorter on sax. I was also in the midst of recording a follow-up album there for Cinema Records who released my Human Interface album in 1987. I recorded many tunes during this very intense period of activity with some of those musicians and there was a really great empathy happening. The Cinema Records deal didn't work out. I don't understand the politics of it all, but I knew I wasn't with them anymore. So, the material from those sessions will form the basis of this album that will come out soon.
Given the retrospective view the remastering process has given you, how do you feel you've evolved as a composer over the course of your career?
The process reinforced the fact that because I was mostly self-taught, I've been able to explore many musical avenues with absolutely no limitations in terms of styles, genres or any established standards. I've been able to travel down electric, acoustic and symphonic avenues. A few years ago, I was even commissioned to write a piece for a 90-piece orchestra for the election of Miss France. It took months to compose and arrange. We played it live on television after one rehearsal with the orchestra, five percussionists and a jazz-rock band including an electric guitarist, bassist and three keyboardists. It was really exciting. It's been an unbelievable journey.
I'm always searching for new vehicles. Right now, I am writing the score for a movie soundtrack which is absolutely extraordinary. I'm putting in as much energy and inspiration as I can into it. Unfortunately, there is an agreement with the producers and directors of the movie that prevents me from disclosing anything about the film itself just yet. All I can say at the moment is that it's a story made up entirely of visuals and music, with no story or words. It's absolutely out of this world. I'm doing it in association with someone who has a fantastic studio in Los Angeles and who is one of the top sound designers in the industry with 250 movies to his credit. The music will have a very symphonic approach and some of the pieces are very emotional.
Your last three studio projects focused exclusively on solo piano work. Describe your interest and motivation in sticking with that format through those releases.
Those albums almost represent a trilogy for me, however, the truth is I didn't want to just do piano music, but the circumstances of my life during that period obliged me to pare everything down. During that period of around 10 years, I wrote dozens of piano pieces that I could release at any time. It's something I enjoy very much. ESP, in particular, was a project I really wanted to do. I spent the last three years of my dad's existence with him in Switzerland and I wanted to offer something to him and provide a tribute to his memory by composing and playing some classical pieces. It was based on the fact that he had always wanted me to be a classical pianist. He was the road manager for the famous composer Paderewski in the '30s and he pushed me in that direction. However, I couldn't become one because I broke my hand when I was 13. They told me the injury would prevent that from ever happening. The compositions on ESP are all mine, but I have played music by Mozart, Beethoven and Ravel in the past. My aim is not to be a classical pianist though. There are already so many pianists these days doing a fantastic job at that, including young kids that are already able to play the most difficult pieces by Liszt, Bartok and Rachmaninoff. The talent out there is unbelievable.
Another area in which your piano skills came to the fore was in your work as part of Moraz-Bruford. Were those two albums a reaction to the complex nature of the progressive rock groups you both came out of?
You might call it that, but it was more of an exercise in understanding that creativity is the epitome of the state of dynamic balance between extreme forces in opposition. At the time, I was with The Moody Blues and had lots of keyboards, yet their music was very, very simple in a way. It was very enjoyable to play but the sets were very established. So, we had the antithesis of that here with Bill. It was fantastic to have such freedom at our ages and already having the careers we had. We were able to start with nothing—just piano and drums. We had one roadie and would travel around with the bass drum on the roof of the car. [laughs] We were totally free and it was a really interesting thing to perform with this instant interaction. I think we really hit the nail on the head with that first album and tour. Of course, things become more complex in 1985 when we went on the road with my Kurzweil keyboard and Bill's electronic drums. Suddenly, we needed three roadies and we weren't able to just travel with the bass drum on the roof anymore. So, we decided to stop and not have things escalate too much. Having said that, it was one of the most enjoyable experiences during my career. I'm recreating that experience now with Jacob Armen during recordings and performances around Los Angeles. With Jacob, there is even more empathy, not that anyone is inferior or superior to one another.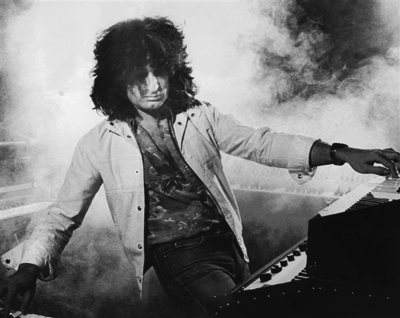 I've often seen you describe you a spiritual component in your work. Tell me what spirituality means to you and how your work reflects that perspective.
I have always felt that there is a higher entity and an extremely strong one at that. I've always been open to that inspiration for my music and I don't want to add any more words to that description. What I have done is write a cantata that has yet to be released. The opening chant of the piece is made up of as many names of Gods as I could find in the universe. So, I've made a transcultural statement with the cantata that probably provides an even better answer to your question.
Do you wish listeners would focus more on those larger themes, rather than being so concerned with the acrimonious, very public splits you've had with groups like Yes and The Moody Blues?
Absolutely. However, it is important to state that I don't have any acrimony towards anyone in any band. Yes, I've been in a couple of really big bands and there were big politics behind the scenes. But the politics had nothing to do with any of the music delivered. I had a fantastic time with those bands. I really enjoyed my work with Yes. It was one of the most thrilling times of my life as a musician. Same goes for The Moodies. Yes also allowed everyone to do those famous solo albums around the time of Relayer. In addition to The Story of I, I got to orchestrate for Steve Howe's album Beginnings and also work on Chris Squire's Fish out of Water. Every moment was fulfilling and the rest of it is just water under the bridge.
You've gone on the record about how you felt Yes treated you very poorly, yet you still attend their shows and take an interest in their activities. How do you reconcile all of it?
At the time, it was just a matter of politics and it was just one of those incidents you face in life. I've moved on. I'm an anti-military, peaceful man from Switzerland. [laughs] I've traveled around the world and seen so many things and at the end of the day, all I am interested in is art with a capital 'A.' In terms of reconciling, yes, it's true I still talk to those guys. I just saw Alan White the other day at a NAMM show and that was nice.
You were originally going to be part of the Going For The One album. Were you involved with the music prior to your departure?
This is something I haven't mentioned often, but Yes fans interested in this stuff should listen to a track called "Time For a Change" from my 1977 album Out In The Sun. The opening of that piece was played on a double-Oberheim synthesizer I had custom built to my specifications to use during the recording of Going For The One in Montreux. It had two keyboards built into it. I ordered it in the fall of 1976 and it took a year-and-a-half for it to be delivered. It arrived two weeks before I exited Yes. The introduction to the piece was in fact my opening for "Awaken." It was what I played Jon Anderson and it's an interesting musical footnote. It was replaced by what Rick did on the piano. I actually worked on a lot of material for Going For The One.
Rumor has it you were part of the original proposed GTR line-up, along with Steve Howe and Steve Hackett. Is that true?
I'm not certain, but there might have been an invitation that was very quickly abandoned. Interestingly, I had approached Steve Hackett about doing something in the early '70s. His wife and the mother of my daughter were very good friends, and we all met in Brazil once. We discussed collaborating, but it never happened. There have been other similar situations. When I had finished with Mainhorse, and before joining Refugee, Peter Banks had left Yes—or Yes left him, depending on how you want to put it. [laughs] He was forming his own group Flash and I remember auditioning for it in early 1972, but nothing happened from it. I had actually met all of the guys in Yes in early 1969 when they came to play the Golden Rose Festival in Montreux. They came by to see Mainhorse, so the associations go way back.
I understand you've been in touch with Billy Sherwood, another ex-Yes member, in recent times.
I've known Billy for more than 10 years. He's a brilliant singer-songwriter, musician, producer, and engineer. He's done some very interesting tribute albums for groups like Pink Floyd. He said I was welcome to do a cameo appearance on some of his projects, but I told him I'm generally not interested in doing cameos and that's all there is to it. There is one current exception. My friend Ahmin Bhatia just asked me if I would participate on one of his projects celebrating 60 years of analog synthesis. He's going to recreate a huge piece by Ravel and is inviting several keyboardists to take part. I said if I have time, I will do it. However, my time is currently being spent in Los Angeles working on film scores and it's very satisfying.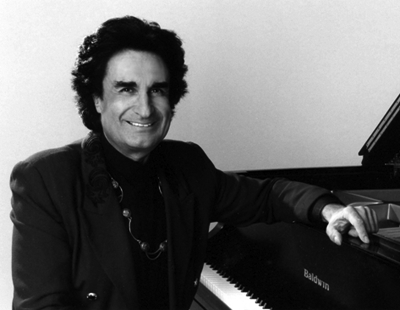 There's another Genesis connection too in that you introduced Peter Gabriel to several world music percussionists.
When Pete heard my Story Of I album, which featured The Percussionists of Rio de Janeiro, he wanted to borrow all of my tapes of the percussionists. I said "You're welcome to listen to the tapes, but I'll give you the number of the guys in Brazil if you want to call them yourself." And that's what he did and it's how he got interested in world music. Also, for my third album, Patrick Moraz III from 1978, I used a star percussionist named Djalma Correa. I recommended him to Pete and he went on to play on his So album, as well as his soundtrack for The Last Temptation of Christ. Pete and I used to be on the same label and I knew him quite well. I've never done anything artistic with him, but we've exchanged information. I have the greatest respect for him and his music.
Earlier, you mentioned you're planning to go on the road in the future. How deep into your back catalog do you plan to go when you perform live?
I might go as far back as playing a piece or two from the Mainhorse era. I'm also thinking about doing something from Refugee like "Papillon" or a bit of "Credo." By the way, I'm not ruling out regrouping Refugee either. I'm in touch with Lee Jackson and Brian Davison every few weeks and we're talking about maybe doing a couple of reunion shows in Europe. I think I'll also include material from Story of I, Out In The Sun, Future Memories, and even Timecode. Perhaps I'll play some Moraz-Bruford pieces like "Children's Concerto" as well.
Are you considering doing any Yes or Moody Blues pieces?
I might consider playing something from Yes like "Soon" and I've done renditions of "Knights in White Satin" by The Moodies in the past, but I don't really think I'd want to do a tribute thing during these shows. There is enough of my own material to play. I'm not really a marketing man or businessman, but I guess playing some of those tunes would sell more tickets. However, I'm just not that interested. I still respect the compositional aspects of those songs and the writers behind them. But I've played those tunes with those bands the way they were meant to be played, so why would I do so myself? It doesn't really make sense.
Stephane Grappelli taught you some harmony as a youngster. Describe how that came about and how that experience influenced you.
When I was 15, I won a jazz festival award in Geneva. The prize included a collection of records and a couple of lessons with Grappelli, who was the star of the festival. I got two half-hour master lessons with him in which he showed me more on the piano in terms of harmony and chords than I could have ever learned from anyone else. Even though he was so well known for his violin work, he was also such a great pianist. He was a great teacher, extremely patient, very thorough, and had many tricks up his sleeve to communicate as well. I really learned a lot that I applied to my performances. I still think about him and that experience when I do solo piano concerts. Nowadays, every university and school has a jazz department, but I really think jazz is learned on the road and in clubs playing with other people. No matter how much one learns in a school, one has to play live to get it. I was lucky to witness the time of John Coltrane, Roland Kirk. and Bud Powell. I used to see Bud Powell play in Geneva during the '60s and I would even get to sit in sometimes during his breaks and jam with some of the guys in the band. It was a great time to come up as a musician.