Stefano Panunzi
Kaleidoscopic Exploration
by Anil Prasad
Copyright © 2010 Anil Prasad.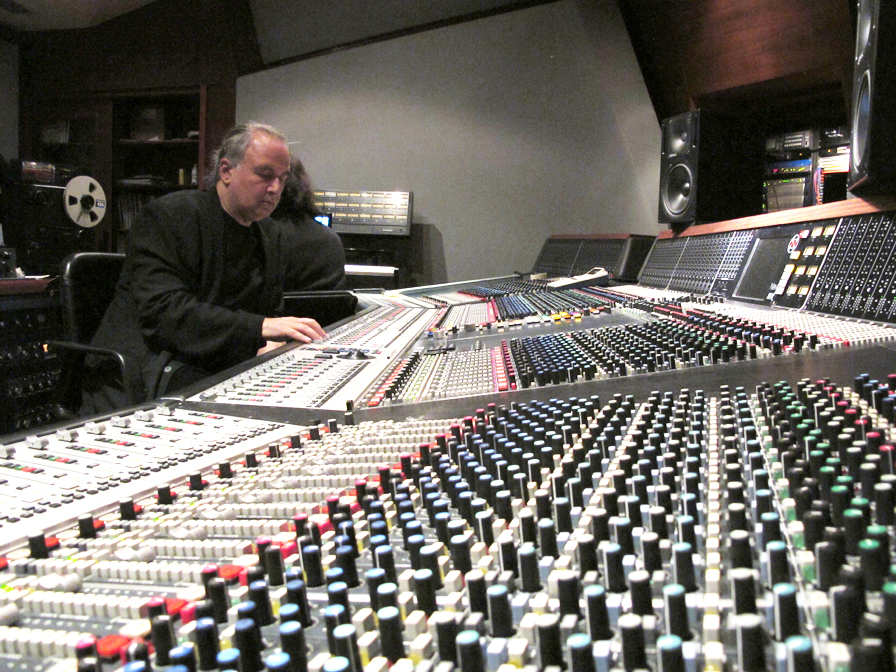 Stefano Panunzi is the music world's equivalent of a visionary director. The Italian keyboardist and composer is renowned for pooling together incredible casts of musicians to contribute to his cinematic albums. His latest release, A Rose, is a predominantly song-based recording focused around the theme of dealing with the darker elements of the human psyche and transcending their trappings. The disc's elegant tracks are deeply atmospheric, exploring the realms of poetic art rock, eclectic pop, and flickering balladry.
Panunzi's collaborators on A Rose include vocalists Tim Bowness, Andrea Chimenti, and Sandra O'Neill; guitarists and vocalists Robby Aceto and Giancarlo Erra; bassists Mick Karn and Nicola Lori; Warr guitarist Markus Reuter; reedsman Theo Travis; and drummers Luca Fareri, Giampaolo Rao, and Adriano Viterbini. Most of their contributions were provided virtually, but Panunzi masterfully wove them together, resulting in a unified, organic-sounding effort.
Another recent Panunzi album of note is Endless by Fjieri, a group he jointly leads with Lori. A decade in the making, Endless is a progressive rock record tempered by ambient textures and electronica elements. As with A Rose, Endless features performances by Barbieri, Bowness, Chimenti, and Karn, as well as drummer Gavin Harrison and multi-instrumentalist Peter Chilvers. Panunzi explored the making of both of these ambitious albums with Innerviews.
Describe the overall vision you sought to achieve with A Rose.
The album is a virtual, many-sided form featuring a kaleidoscope of thoughts, sounds, atmospheres, and melancholic images. In a sense, the album reflects a group of friends who tried to collectively write an aural novel using their hearts and hands. It's my most mature, evolved and diverse piece of work to date, both in terms of songwriting and production. The songs are an examination of one's soul and they use sound to exorcise agitation and the problems of life. It deals with uneasiness, frustration, restlessness, victims of violence, and the concerns of children. I also put a greater focus on mixing and mastering for this album to ensure it was as good as it could possibly be.
The album features a remarkable cast of musicians, most of whom you collaborated with remotely. Describe the process through which you directed and integrated their contributions.
It's true it all came together during the mixing and editing phases, but there's a lot more to it than that. The extraordinary professionalism, sensitivity, and amazing contributions from everyone involved made it easy and enjoyable to integrate their work into a seamless whole. The pieces started with me proposing precise ideas to all of the artists, but also giving them the freedom to offer their own suggestions. Many of the musicians, including Mick Karn, Tim Bowness, Theo Travis, and Nicola Alesini, were people that also played on my previous album Timelines. So, I already had working relationships with a lot of the artists, which helped me create an effective and open dialog that was critical to the album's success. My partners infused their own personalities into the project. They all had the power to provide crucial pieces to the sonic puzzle to dictate the imagery and stories involved.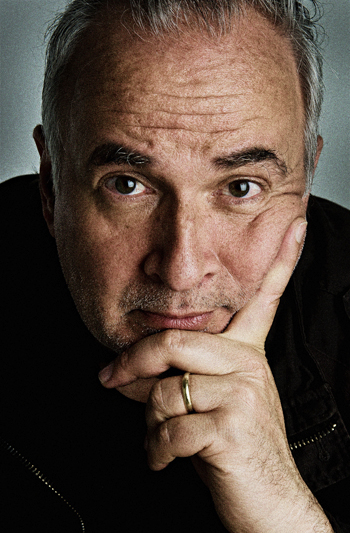 Tell me how you channel inspiration into a song.
There isn't a fixed course. Sometimes a casual observation generates a good idea for writing a song. I often start with creating keyboard atmospheres, including harmonic and rhythmic textures, and working with a minimal rhythm section. Next, Nicola Lori adds guitar or bass. If we decide the piece will be vocal-based, we contact a singer and send the song for their contributions.
Give me some insight into the making of "Where Is My Soul" featuring Robby Aceto.
It's masterfully sung by Robby, who also authored the lyrics. They reflect the idea of astral traveling through ourselves. It offers an emotional metaphor and is rich in pathos. Initially, the idea was to create an instrumental with Robby, but while we worked on it, I felt there was an opportunity to transform it into a song and he agreed. Working with Robby has been a process of constant and fulfilling discovery. From the initial request to participate, to his contributions to "Unreality" and "Where Is My Soul" on A Rose, it was clear he was a person with rich creative resources and musical sensibilities. The sincere and expansive nature of his thoughts reflect a person with his feet on the ground and very high standards.
You've worked with Tim Bowness a few times over the years. What makes him an enduring songwriting foil for you?
Tim and I have spent time together several times in Rome. I first heard him singing at a concert by my friend Giancarlo Erra of Nosound. Typically, I'm more interested in a singer's voice than his ability to write lyrics. After I've established that the voice works within a composition's context, then I pursue the lyrics. For me, the voice provides an emotional context through which a song's content gets created. Happily, Tim is an ideal combination of an excellent vocalist and lyricist, which made him a great collaborator.
Mick Karn plays an integral role on the album. Describe what he brings to the table.
Mick is a great musician. His unique abilities as a bassist really give the songs a unique feel and flavor that no-one else could provide. I'm always happy to have him play on my songs. I really enjoy what he does immensely. I'm so sorry for Mick and his family about his health situation. It was a bolt from the blue. It's a delicate and critical situation. His fans and friends are mobilizing to collect a lot of money to support cancer treatments, as well as his family. I hope Mick can pull through and have a long and dignified life.
Provide some insight into how Fjieri's Endless project came together.
The core members of Fjieri have known each other since high school. The band was called Anonima Markus during those days. The band had differing thoughts about its direction and it broke up. But after many years apart, I decided to bring everyone back together and create a recording project. Nicola Lori, the guitarist and co-founder of Fjieri, played a major role on the album. His elegance, personality, and intelligence, channeled through his wonderful guitar work, really helped define the album's sound and mood. Richard Barbieri's involvement was also very important in the development of the album. He's a longtime friend. Nicola and I first met Richard in Rome during his first show there with Porcupine Tree. Together, we listened to Fjieri demos and we proposed that he participate in the production of the album. From there, the idea to involve his other musician friends such as Gavin Harrison, Mick Karn, and Tim Bowness emerged. You'll hear some other great collaborations on the forthcoming second Fjieri album. Nils Petter Molvaer is already confirmed to take part in it.
What contemporary musicians from Italy would you recommend to Innerviews readers?
I like Andrea Chimenti very much. He's a singer with great vocal skills and immense emotional impact. He sang on "I Miss You" from A Rose. I also recommend the great jazz trumpeter Paolo Fresu, Giuliano Sangiorgi and L'Aura—both of whom are great vocalists and guitarists, the adventurous pop band Delta-V, and Giancarlo Erra, the leader of the art rock group Nosound.
Have you considered live performances of your material?
Honestly, I haven't. My life is extraordinarily busy between my family and my career as a music educator. So, music making is something I do exclusively for recording projects. However, I'm so enthusiastic about the upcoming Fjieri album that I may change my mind and play some shows. It's an exciting time and I look forward to embracing many new opportunities as they emerge in the future.