Adam Holzman
Remembering Wallace Roney
by Anil Prasad
Copyright © 2020 Anil Prasad.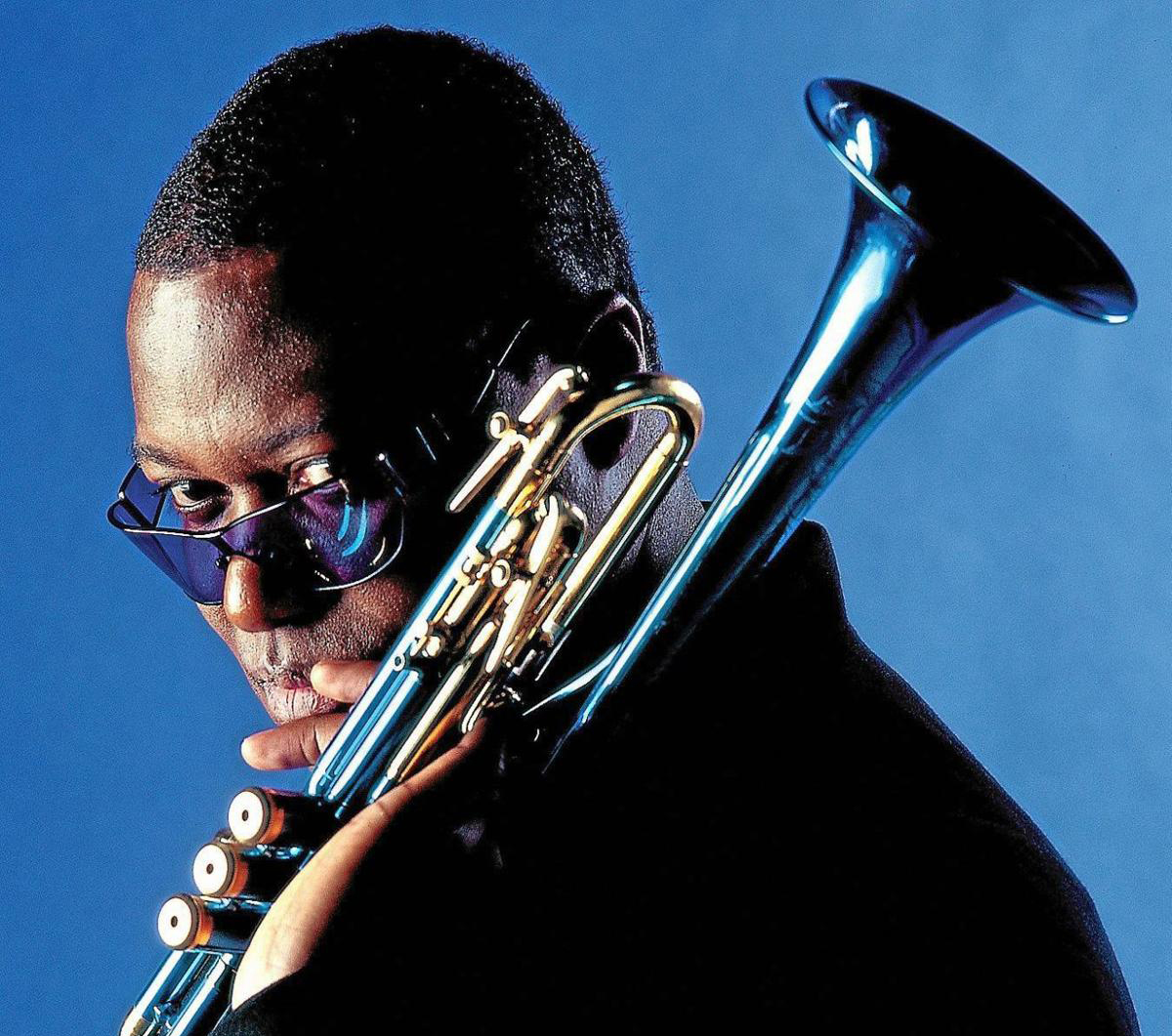 Wallace Roney, 2019 | Photo: HighNote Records
Keyboardist Adam Holzman had a long relationship with trumpet virtuoso and composer Wallace Roney, who tragically died at age 59 from COVID-19 complications in March 2020.
Roney recorded many superb albums across his career. One of his most revered was 2000's No Room for Argument, released on Chick Corea's Stretch Records. It was also the first album Holzman collaborated with Roney on, contributing electric piano and synthesizer work.
The album epitomized what Roney was all about—taking past influences and stretching and extrapolating them. It seamlessly combined jazz-rock, straightahead jazz, electronics, and samples. Like much of Roney's output, the album had one foot in the past and one foot kicking down the door to the future.
Holzman played on two subsequent Roney albums: 2004's Prototype and 2005's Mystikal. He went on several tours with Roney during the early 2000s. Holzman also performed with Roney in 2008 as part of Miles From India, a cross-cultural group exploring Miles Davis' multi-generational output, and in 2014 in Miles Smiles, a Roney-led group focused on Davis' electric era.
Holzman spoke with Innerviews about his experiences with Roney and the legacy he leaves behind.
Tell me how you first connected with Roney.
We met a long time ago, I think it might have been when Miles Davis played that historic four-day run that was his big return to a jazz club in NYC, at Indigo Blues at the end of 1988, I think. Wallace and I hit it off right away. He actually came by one day and sat in at a rehearsal with my jazz-rock band at the time, Mona Lisa Overdrive.
Several years later, Wallace called me to play with him on a commission piece for Jazz at Lincoln Center. He composed some adventurous and challenging material for this concert, which featured an all-star line up including Geri Allen, Lenny White, Antoine Roney, James Spaulding, Buster Williams, and many others.
I guess he was happy with me, because I continued to perform and record with him regularly until around 2007. Wallace could have had any keyboard player he wanted, but he hired a synth and electric piano guy like me because, as he put it, he didn't want a "normal" band. He loved straightahead and jazz-rock, including electronics and other elements that pointed towards the future.
We also did some Miles From India gigs together, during the first incarnation of that project. I'm happy I was able to perform with him again more recently with his electric project Miles Smiles. I felt a real connection to all traditions when I played with him.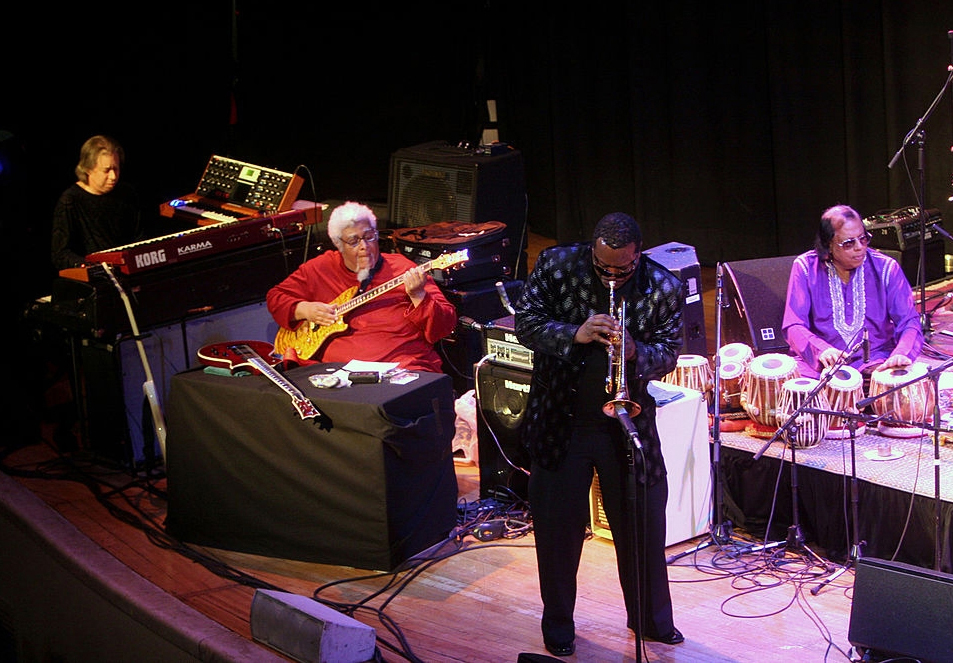 Miles From India, Town Hall, New York City, May 2008: Adam Holzman, Pete Cosey, Wallace Roney, and Badal Roy | Photo: Hiroyuki Ito
Provide some insight into the making of No Room for Argument.
It was about taking everything to the next level. Wallace was on a mission with that record. On that album he consolidated many different styles, and then forecasted where the future may lead.
What did he ask of you?
To use my instincts, among other things. Also, on top of learning difficult music and adapting to some forms that were new to me, he wanted me to add "science fiction." In other words, incorporate a sound design approach and introduce unusual electronic elements.
What do you recall about the sessions?
We recorded it over four days at a "copy" of the famous Power Station studio, in rural Connecticut. It's an uncanny duplicate of the original Power Station which was located in New York City. The whole band was recorded live in the studio with minimal fixes and tweaks. Some of the music was from the Lincoln Center commission piece, in particular "Metropolis" and "Neubeings." It was recorded for Chick Corea's label, Stretch, so Chick had some input as well. I was very fortunate to play on three of Wallace's albums, but I think this one is my favorite.
Reflect on his passing and what the world has lost.
Aside from the fact that he was the best trumpet player walking around? He was incredibly open-minded and versatile. People forget he also played with folks like Joni Mitchell, Radiohead, The Roots, and many other varied artists.
But also significantly, Wallace was one of the last connections to the master-apprentice tradition of jazz. Very few people playing these days have had the privilege to serve as an apprentice under a true master or legend. Not only did Wallace play with generation-spanning leaders like Clark Terry, Art Blakey, Tony Williams and Miles Davis—and absorbed all of their insights—he was one of the very few that continued to carry the torch himself, leading and mentoring the next generation of great players.