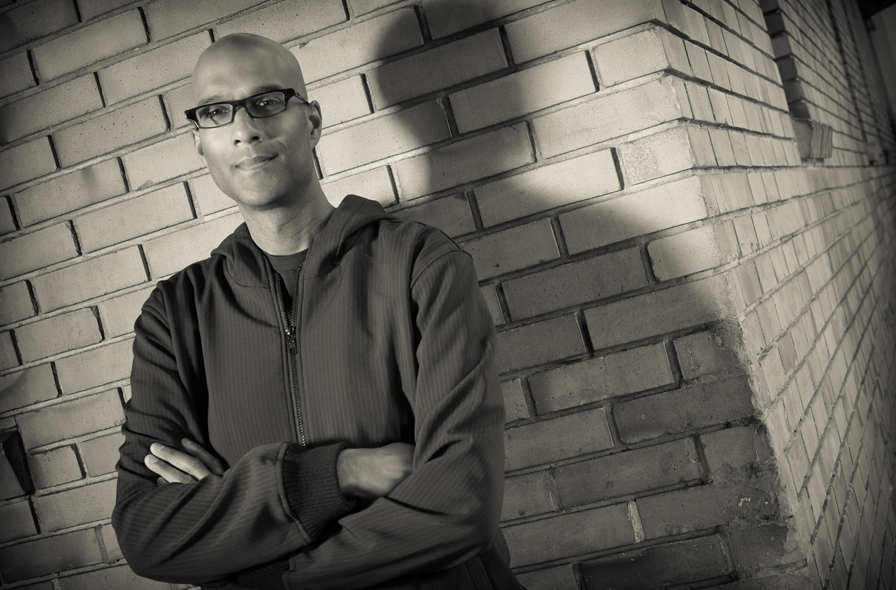 Established in 1994 by music journalist Anil Prasad, Innerviews is the Internet's first and longest-running music magazine. Innerviews delivers in-depth, uncompromising interviews that enable artists to speak at length about topics that matter to them.
Prasad is the author of the best-selling book Innerviews: Music Without Borders. The eBook edition hit #1 on iTunes' Arts & Entertainment and Music charts. The book features detailed interviews with 24 renowned musicians who share candid thoughts on the joy and pain of the creative process, their careers and aspirations, conflicts and collaborations, and the realities of today's music business. The book has been acclaimed by media outlets worldwide. "Prasad gets artists to share their deepest thoughts about a wide range of topics, from spiritual inspiration and motives to compositional methods. A fascinating look at the thinking of contemporary artists," said The Christian Science Monitor. "The book sets the bar for getting musicians to speak candidly and thoughtfully about their work and relation to the world," wrote The Ottawa Citizen. NPR's Echoes radio program spotlighted the site and book in a mini-documentary.
Prasad is an outspoken critic of music industry practices. His essay "The Finger's on the Self-Destruct Button: The Ugly Truth about Apple, Google, Spotify, and the Rest of the Music Streaming Universe," reached millions of people, making it the most widely-read perspective on how streaming royalty rates have adversely affected artists. Prasad's provocative take on the music business is featured in major interviews with The Buffalo News, Radio New Zealand, All About Jazz, and 15 Questions.
He has worked on projects for artists including Jon Anderson, Robbie Basho, Pierre Bensusan, Robert Berry, California Guitar Trio, The Crimson ProjeKCt, Gentle Giant, Steve Jansen, Howard Jones, Percy Jones, Nguyên Lê, Pete Levin, Tony Levin, Pat Mastelotto, John McLaughlin, The Northern Pikes, The Pineapple Thief, Markus Reuter, Sonar, Tanya Tagaq, David Torn, Us3, Vân Ánh Võ, Alan White, and Steven Wilson. Prasad also contributed his perspectives to the 2014 remix of Yes' Relayer.
In addition, Prasad's content is featured on releases for labels such as Abstract Logix, Alucard, Blue Note, Cherry Red, Favored Nations, Frontiers, InsideOut, Kscope, Magna Carta, MoonJune, RareNoise, Nik Bärtsch's Ronin Rhythm, 7d, and Universal.
Prasad's interviews are extensively referenced in dozens of books, including In a Silent Way: A Portrait of Joe Zawinul by Brian Glasser, In the Court of King Crimson by Sid Smith, On Some Faraway Beach: The Life and Times of Brian Eno by David Sheppard, So What: The Life of Miles Davis by John Szwed, and Without Frontiers: The Life & Music of Peter Gabriel by Daryl Easlea. Innerviews' content is also used as part of the UCLA School of Music's curriculum.
From 2000 to 2014, Prasad was a contributor to Guitar Player, Bass Player and Frets, with more than 120 features to his credit.
He was voted one of the six most influential music journalists of all time by G.A.S. Media. Innerviews was also named the 86th most influential global music brand, including all labels, media outlets, streaming services, magazines, TV and radio stations, and industry blogs.
The Innerviews logo was designed by Bill Smith, the artist responsible for classic album covers for Genesis, Led Zeppelin, Mike Oldfield, The Rolling Stones, and countless others.
Innerviews' site design is by Andy Rinehart of color:gray. Rinehart is also a renowned singer-songwriter. Learn more at andyrinehart.com and color:gray.