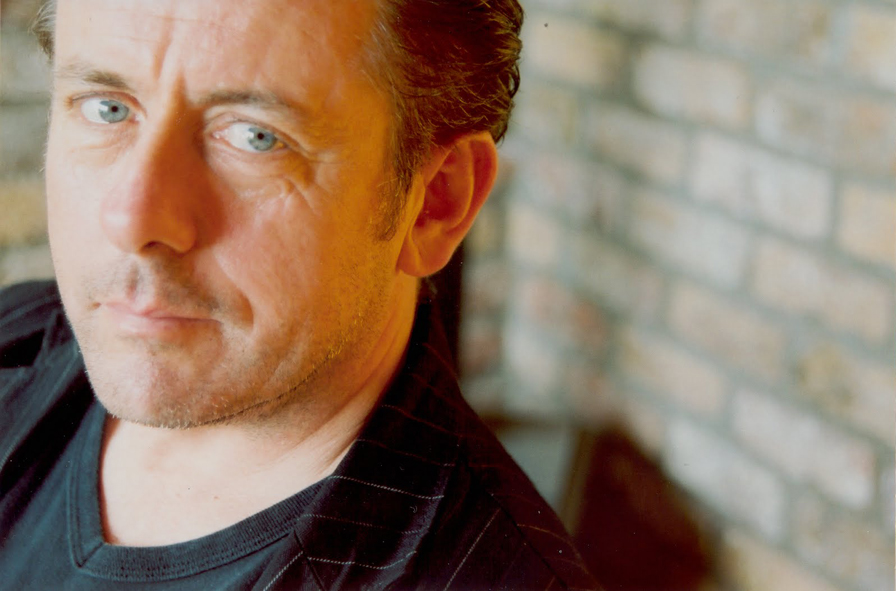 Irish singer-songwriter Luka Bloom is best known for the raucous, in-your-face folk-punk energy of hit albums such as 1990's Riverside and 1992's The Acoustic Motorbike. But recent years have seen him pursue a considerably more gentle and introspective songwriting approach, best illustrated on tracks such as "I am not at war" and "First light of spring" on his new CD Innocence.
"When I first came to America 15 years ago, I was opening for people like The Pogues and Violent Femmes," says Bloom. "They had very partisan audiences which were completely disinterested in me. So, I took on a very confrontational disposition and developed a one-man punk-band style of songwriting and performance. I decided I was basically going to take their heads off. Later, I thought 'These people have paid to see me as a headliner now, so it's okay to stretch out and have the songs connect in a more direct way."
Innocence's songs of global unity and the simple pleasures of life feature sparse accompaniment, mostly in the form of Bloom's delicate guitar rhythms played on a Fender CG24SCE acoustic electric with cutaway. He wrote and recorded the entirety of the album in the living room of his Irish countryside home. But even in that remote setting, live performance was always top of mind while writing.
"I set up a stage monitor system at home so I can hear my live sound as I'm putting songs together," says Bloom. "I also really like being able to visualize performing new material for people as it's being created."
Prior to making Innocence, Bloom took a long break from writing, which he believes is vital to recharging the muse.
"I'm wary of continuously writing all of the time because I feel I'm going to end up always writing the same sorts of songs," says Bloom. "Sometimes I don't write songs for months and months. When I start again, it can be really scary. I don't know if I have anything to say. There is no comfort zone because I haven't been doing it for awhile. It's like being a marathon runner who stops training and when he starts again, he thinks 'Oh God, do I really have to do this again?' I can get very angry, frustrated, and frightened. I counteract those feelings by just ploughing through and going for it. Eventually something happens very simply and naturally and I cut through my resistance and find my way back into the process."
Bloom's songwriting ideas typically emanate from improvised guitar riffs that suggest a vocal line.
"I tend to be quite prolific with rhythmic guitar ideas," says Bloom. "Sometimes, I'll play the guitar for hours and hours and capture the results on a minidisc recorder. I'll also vocalize to my guitar parts deliberately using incomprehensible gibberish just to set up a groove or a feeling. Sometimes, it's really hard work and it can take years before the music and lyrics materialize. Other times, there's a mystical element happening and a song can be done and dusted in 20 minutes. When I was younger, I'd wait around for the mystical stuff to happen. However, I've learned that it's always more likely to occur and have greater depth if I'm already hard at work and my songwriting muscles are in shape."