Eddie Turner
Psychedelic Urban Blues
by Anil Prasad
Copyright © 2005 Anil Prasad.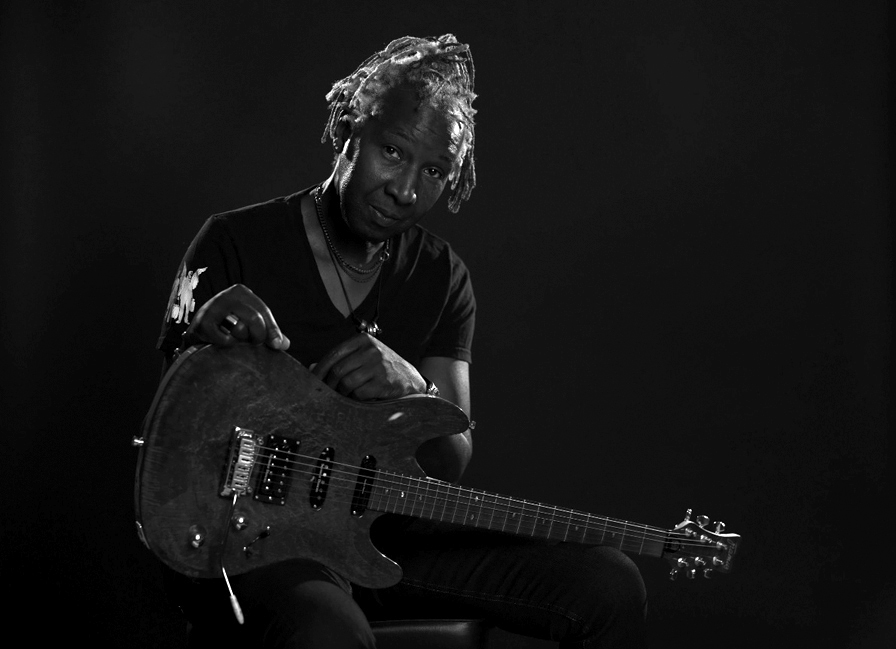 My version of the blues is about going deep and playing chord changes and solos that come from my spirit," says singer-songwriter and guitarist Eddie Turner who just released his debut CD Rise. Turner's otherworldly, atmospheric guitar style colors the inventive disc that offers a modern take on a classic genre.
"It's that spooky thing that captures my interest—the vibe that Miles Davis and Jimi Hendrix had down so well," he explains. "It's not about super-fast riffs or how good a guitar player I am. The questions for me are 'Can I scare you with my guitar playing?' and 'Can I evoke fear inside you that you normally don't think of when you hear guitar?' Sometimes you shouldn't even notice what I'm doing but you should feel it all the time."
Rise situates the Blues in a diverse context that incorporates rock, funk and gospel influences. It also includes several nods to the electronica movement such as the disc's title track that finds Turner's psychedelic solos floating over an infectious percussion loop.
"I wish there were more people experimenting with the Blues, like some of those lounge bands that sample people like Muddy Waters and put a whole new track behind it," he says. "Is that still the Blues? Sure it is. It's a whole new form of the Blues. But you won't hear it on the radio. You have to go out and find it. There's really a lot of hip stuff going on that kids are responding to."
Prior to Rise, Turner spent the better part of a decade recording and performing as part of bluesman Otis Taylor's band. Kenny Passarelli, the bassist and producer on Taylor's acclaimed White African and Respect the Dead—both of which feature Turner prominently—also helmed the boards for Rise. Like his former bandleader, Turner feels a responsibility to push the genre forward.
"Artists that are still around that helped define the Blues sound should keep playing that way because it's perfect for them," he says. "But people saying 'All I want to do is copy what the old guys are doing exactly' is something I can't buy into. You're supposed to take your past experiences, channel them through your thought process and come out with something that's different. Your version of the Blues should represent who you are. For instance, so many people keep using the 1-4-5 chord progression. A lot of them are really good at it, but you don't see too many people trying to change the format. To me, blues are a totally emotional experience. So, why not try something different like 1-6-2-7 if that's what feels right?"
Rise is comprised mainly of Turner originals, but it also finds him applying his philosophies to a few classic numbers including Hendrix's "The Wind Cries Mary" and Freddie King's "Play it Cool."
"There are probably a few people out there who think 'Maybe he can't play straight blues,' so I included a two-track, two-take version of 'Play it Cool' with my little twist," he says. "There's just something about the sound and tonality of classic Blues that makes my body resonate with an indescribable feeling. But people should take the form, pull out as much as they can from it and make it their own."