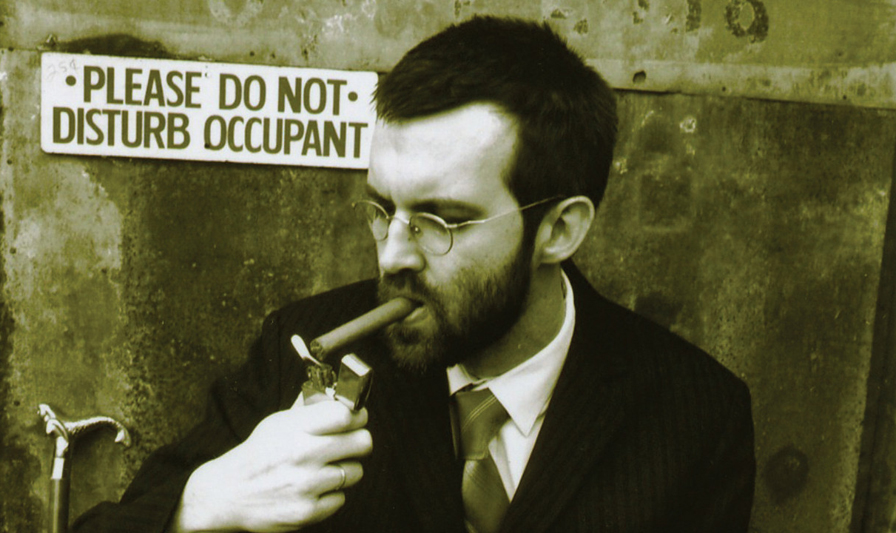 I just couldn't possibly bear the idea of having every record I make sound the same," says Mark Oliver Everett, aka E, the singer-songwriter and multi-instrumentalist behind eclectic alterna-rockers Eels. "I would just think 'what's the point?' and want to die."
With six studio albums that explore diverse territory including pop, folk, blues, country, grunge and even metal, E has relished being a thorn in the side of record label marketeers.
"After the first Eels record achieved some commercial success, I started to feel sick to my stomach," explains E. "Industry people around me started referring to cities as 'markets' and were concerned with hits, selling records, and making money. I made a conscious decision at that point to be the best artist I could be in order to express all of the different ideas inside me. I didn't know I was setting myself up for a daily battle with the business side of things. It's a real fight, but it's a good fight. At least you feel good about yourself at the end of the day."
The group's latest release, Eels With Strings Live At Town Hall, takes it in another new direction by situating E's songs in a chamber rock setting.
"It's really exhilarating to change things around," says E. "For instance, 'Dirty Girl' was originally a garage rock, electric guitar-based song. For the live album, we played it with just acoustic guitar backed by a string quartet and it gave me goose bumps. I realized there was a really pretty tune underneath all the noise of the earlier version."
When creating arrangements for any Eels incarnation, E prefers a succinct and direct approach designed to serve the song, rather than decorate it That particularly holds true when it comes to the band's guitar approach.
"E isn't into having a bunch of wanking guitar solos all over everything and neither am I," says Chet Lyster, Eels' lead guitarist and fellow multi-instrumentalist. "My goal is to find little rhythmic pockets in the higher positions and use chord inversions that play off E's vocals and keyboard and guitar parts. For instance, if he's playing an open G down on the third fret, I might be playing different forms of the chord up on the seventh fret. I'm here to support the melody and chord structures and help the songs chug along."
E helps propels his prolific output by ensuring he can capture inspiration at a moment's notice.
"My house is covered with cheap, portable cassette recorders and I'm always recording little snippets of ideas as I go through my day," says E. "I also always keep a little notebook in my pocket to write lyrical ideas down. In addition, my basement is set up with tons of instruments all plugged in and ready to go. That helps prevent me from going for the obvious thing. For instance, when I think "I want to write a guitar song," I might force myself to go over to the organ or autoharp to see how it comes out there. Also, I never pick up my guitar when I'm not working, because it's good to have some distance. That way, when I do pick it up, it feels exciting and fresh because my hands don't necessarily immediately go where they feel comfortable."