John Hiatt
Less is More
by Anil Prasad
Copyright © 2004 Anil Prasad.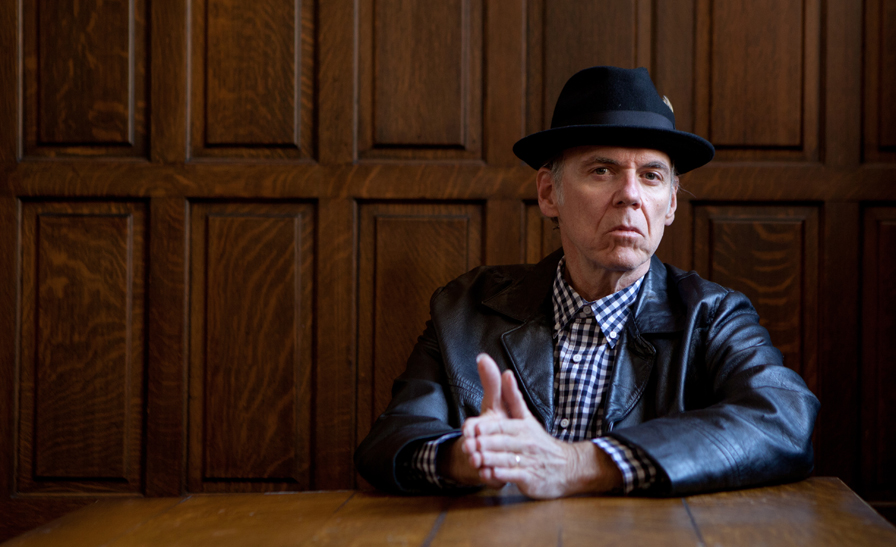 Celebrated tunesmith John Hiatt adheres to a simple philosophy when it comes to songwriting.
"I'm with John Coltrane who said 'If the man on the street can't whistle it, you don't have a song,'" he explains. "Look at how much latitude Coltrane had with that approach. But he always came back to something you can grab onto and remember."
Memorable songs are Hiatt's specialty. "Have A Little Faith In Me," "Perfectly Good Guitar" and "Cry Love" are just a few of the roots rock mainstays the Tennessee-based singer-songwriter has penned during his 30-year recording career. Dozens of artists including Eric Clapton, Bill Frisell, Iggy Pop and Bonnie Raitt have also covered his work. The songs may be singular, but Hiatt's songwriting process is straightforward.
"There's just something that happens with the act of picking up an acoustic guitar for me," he says. "When you play it and it resonates against your body, there are physical, mental and emotional reactions that all happen at the same time. Generally, that results in a riff or chord progression and hopefully a melody develops from there."
The next step—and the most challenging one for Hiatt—is crafting lyrics.
"Lyrics are generally the last thing to happen, unless I have a lyrical idea from the outset, which is very rare," he says. "Lyrics represent the adventure part of the process. I usually start by singing nonsense. It's like when Paul McCartney sang 'scrambled eggs' when he was writing 'Yesterday.' You're just singing to make noise, but it's not really nonsense. What you're doing is shaping the melody. The way the words feel and sound are big parts of a successful song."
Letting his muse lead the way is another critical element.
"I try to be open to letting the song go where it wants to," he says. "All of my favorite writing, from short stories to novels to poetry, takes a less-is-more approach. It's a way of writing where you don't see or hear the thought or mechanics behind it. That's what I shoot for. It's also important for the lyrics to ring true and say something about the real human experience. They need be something people can connect to. That's all people really want."
Creative freedom is what Hiatt most wants, and after decades signed to major labels, he finally has it. His most recent releases have emerged on respected indies such as Vanguard and New West Records. Look for a solo acoustic album on New West by year's end.
"It's been the best move I've ever made," he says. "I'm now my own A&R guy. It's really great to be able to create and release what I want, when I want. I now have the best relationships I've ever had with record companies. There are no empty promises or smoke and mirrors. No-one's saying 'Kid, we're gonna make you a star.' And so far, I've made more money working this way than I ever made on a major label."