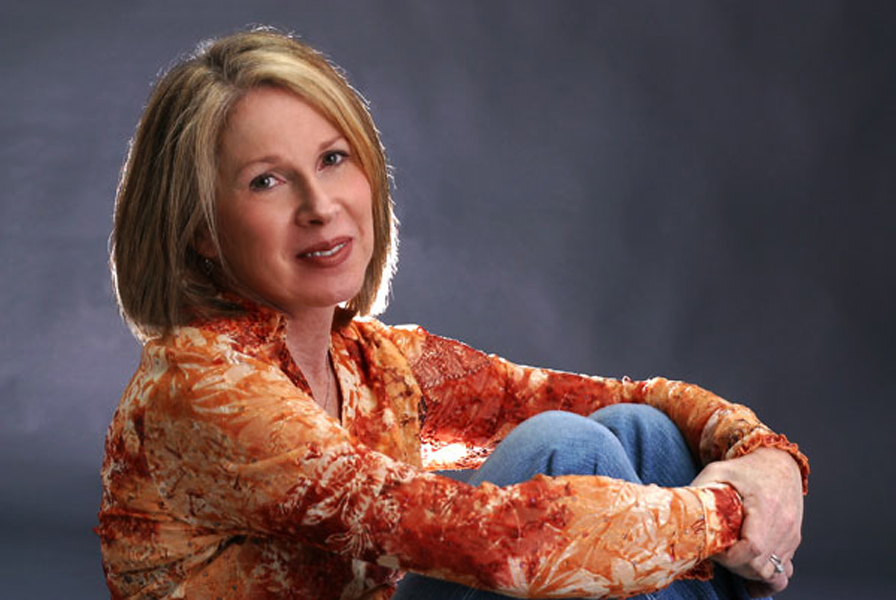 Deborah Holland may craft polished pop songs with folk, rock, electronica, and jazz influences, but she adheres to the same "keep it real" philosophy that drives hip-hop acts to reveal life-changing experIences in their work. The title track of her new CD, Bad Girl Once…, for example, takes listeners on a journey through her mercurial youth, with eyebrow-raising snapshots of opium-induced excess, a Jack Kerouac-inspired tale of stealing from a church, and voluntary and involuntary intimate encounters. Ultimately, the song ends with reflections on her current life of content domesticity as a soccer mom, with a nod and a wink to everyone now in the know about her past exploits.
"There isn't a word in that song that isn't true," she says. "However, when my kids or my mom ask if those things really happened, I'll say 'no.' I sometimes wonder if I should have gone as far as I did with portraying the specifics, but I don't censor myself. I'm making honest music that represents my experiences."
Holland is best known as one-third of Animal Logic—a pop trio also comprised of jazz-fusion bassist Stanley Clarke and ex-Police drummer Stewart Copeland. Between 1988 and 1992, the group recorded two critically acclaimed albums, and had a hit single with 1989's "There's a Spy (In the House of Love)."
"I spent ten years in Los Angeles having absolutely nothing happen, because I tried to write what I thought record companies wanted," says Holland. "Consequently, it was mostly crap. I got to the point where I decided that I had to go back to writing from my heart—even if nothing was ever going to happen. So, I wrote 'There's a Spy' and 'Firing Up the Sunset Gun,' and those are the songs Stewart heard, which resulted in my joining Animal Logic. If he had heard the songs I wrote before those, there's no way that would have happened."
Since Animal Logic's breakup in 1993, Holland has divided her time between a solo career and serving as a Professor of Music at California State University, Los Angeles. During her songwriting classes, she emphasizes the importance of going beyond one's comfort zone.
"There are several assignments I give students to get them to think more expansively," says Holland, who writes and records on a '71 Martin D28, and tours with a Taylor 814-CE Grand Auditorium Cutaway. "One is to write a song in a genre you would never typically approach. If you're a folkie, write a metal song. If you're a metal guy, write a rap song. But you can't do it as a joke. You have to truly embrace the genre, and really try to make the song work. Another exercise is to take someone else's lyrics, and write new music for them, or take pre-existing music, and create new lyrics. It can be a very valuable thing to be pushed in a direction you wouldn't normally go, and realize that songs can work in a wide variety of frameworks."