Henry Kaiser and Chris Muir
Miles Beyond
by Anil Prasad
Copyright © 2005 Anil Prasad.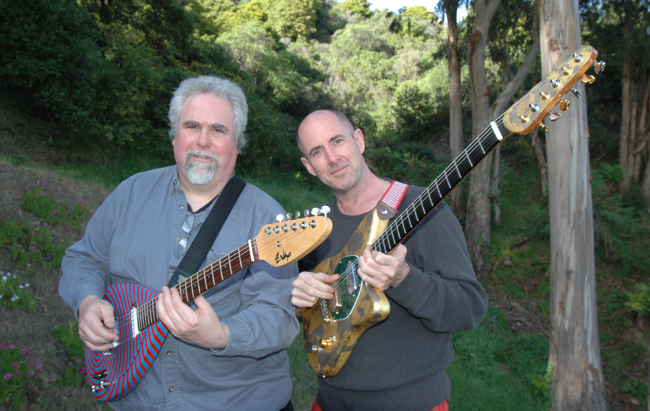 Without question, jazz great Miles Davis remains one of the most celebrated musicians of all time. But the trumpeter's controversial electric fusion period spanning 1969 to 1970 still leaves many listeners and critics alike scratching their heads. But the dark, funk-infused, improv-based soundscapes continue to influence countless jazz, rock and jam bands to this day. Perhaps the greatest exponent of that era is Yo Miles!, a band led by renowned avant-garde mainstays guitarist Henry Kaiser and trumpeter Wadada Leo Smith that's proudly carried the torch of that era into the 21st century across three double-CDs, including its latest release Upriver.
Featuring an all-star cast of musicians, including guitarists Chris Muir and Mike Keneally, tabla master Zakir Hussain, drummer Steve Smith, saxophonist Greg Osby, and bassist Michael Manring, the group specializes in reinterpreting nuggets from Miles' electric catalog, as well as performing new pieces inspired by the era. Like the original music, Yo Miles! chose to take an open-ended approach to music making.
"We listened to and studied a lot of live concert recordings to figure out how things worked," explains Kaiser. "But as far as playing, we just went into the studio without any rehearsals at all. We said 'Okay, we're going to do 'Spanish Key' now. You do this and you do that and everyone else just use your best judgement.'"
The fact that all of the virtuoso musicians involved were previously well-steeped in Davis' electric era played a pivotal role in the success of the Yo Miles! recordings.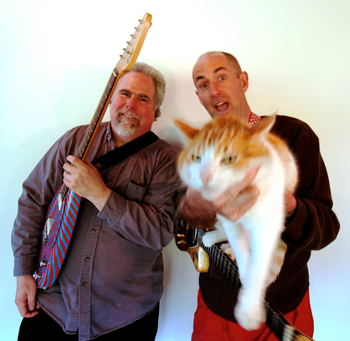 "They have to have this stuff in their blood," says Muir. "Miles' music at the time wasn't about tunes, melodies and harmonies that were predetermined. They were more like recipes that had a harmonic climate, a bass line and almost everything else was left very open. You can't learn this music. It has to be absorbed. And if they've absorbed it, they usually want to play it. So, we had a bunch of people who were willing and able to do this, put them in a room and the magic unfolded. Like the original Miles recordings, we reached a critical mass where the whole was greater than the sum of the parts."
Davis was notorious about challenging his musicians in the studio in order to coax original ideas out of them. Smith did the same for his own original material he brought into Yo Miles!
"Wadada would surprise people in the studio by telling someone the bass line without telling anybody else," says Kaiser. "Then he'd tell somebody else something without letting the others know. Like Miles, he provided information on a need-to-know basis and we just played and experienced what happened."
In the hands of lesser musicians, chaos might ensue, but the players involved in Yo Miles! had another common trait.
"They all understand the key to doing this music successfully is to really listen to what's going on around you," says Muir. "You have to be confident about what you're doing in order to be confident enough to march forward with the rest of the group. At the same time, you have to be very sensitive to your direction and that of everyone else. If you're going to diverge, it has to be a conscious decision. You have to ensure the vector you go off on is compatible with everything else going on."
Much to the delight of Kaiser and Muir, Yo Miles! received a stamp of approval from Teo Macero, the producer and mastermind largely responsible for the sound and structure of the original Davis recordings that resulted from editing together endless hours of tape.
"Teo loved the first Yo Miles! record," recalls Kaiser. "He said 'This is great. You got it.' He could tell where all the edits were. It was clear he really listened closely. That was terrific because what we're doing is as much an appreciation of his work as that of Miles and Pete Cosey."