McCoy Tyner
Communicating Sensitivity
by Anil Prasad
Copyright © 2000 Anil Prasad.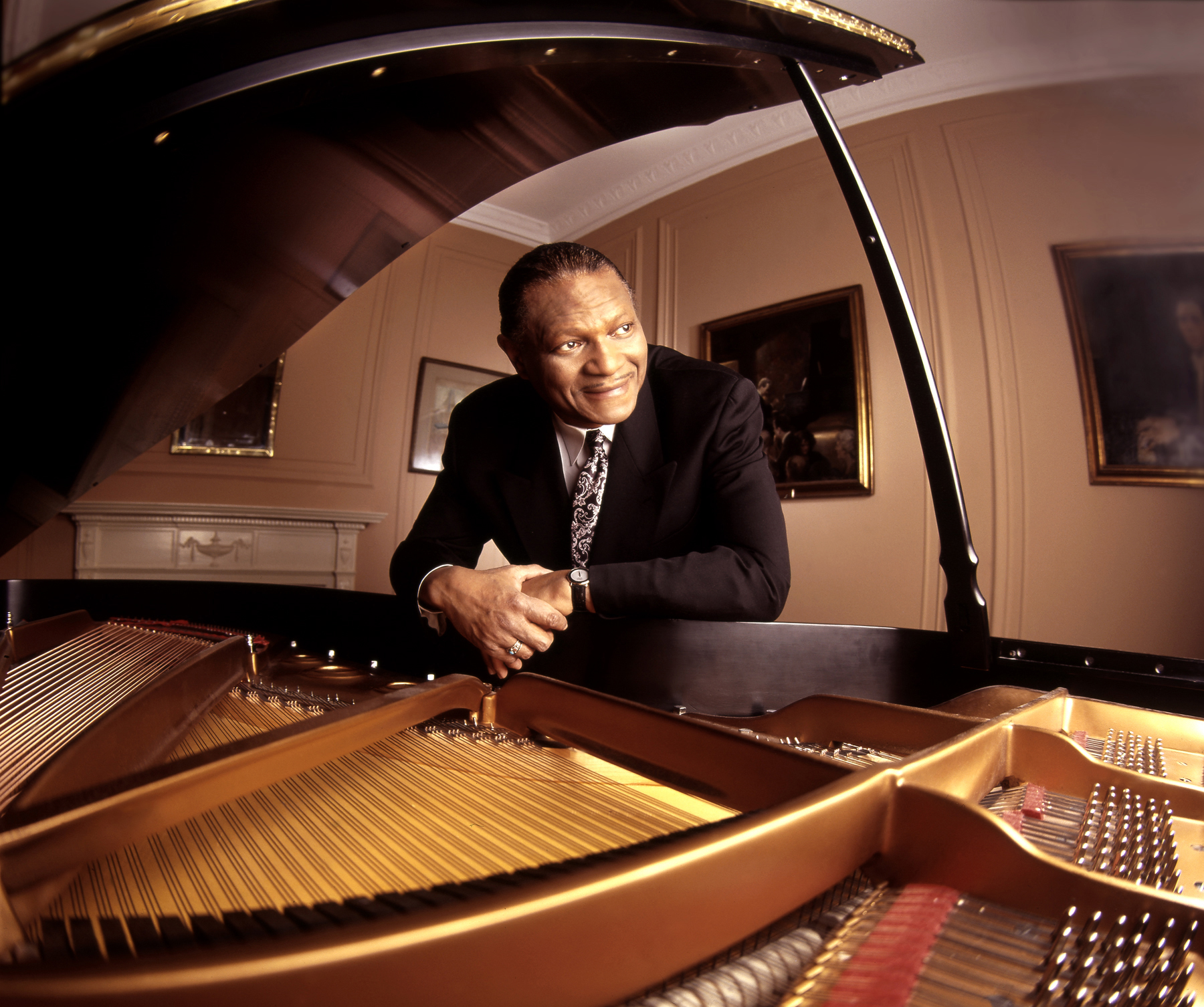 Gene Martin
Age truly is a state of mind. One need look no further than jazz pianist McCoy Tyner for definitive proof. Now in his sixties, Tyner still possesses an unquenchable thirst for exploration and innovation. He's released dozens of albums across a six-decade career that have expanded the boundaries of his instrument and influenced untold numbers of players and composers. What all of his diverse recordings have in common is the presence of his signature blues-influenced piano approach marked by an inventive combination of sophisticated chords and an exhilarating, percussive touch.
Born in Philadelphia in 1938, Tyner benefited from a family that encouraged him to expand an early love of music by diving deep into the world of formal training. He began playing piano at age 13 and was performing live by the time he attended high school. His first professional gig of note was a stint with Art Farmer's and Benny Golson's Jazztet in 1960, prior to joining John Coltrane's legendary quartet later that year. Also comprised of Jimmy Garrison and Elvin Jones, this line-up recorded some of the most expansive and forward-thinking albums in the history of jazz, including A Love Supreme, Live at the Village Vanguard and Crescent.
Tyner departed Coltrane's group in 1965 to pursue a prolific solo career. Early highlights include a series of all-star late '60s post-bop albums, including The Real McCoy, Tender Moments and Expansions. In 1972, he enjoyed a major commercial breakthrough with Sahara, a top-selling, Grammy-nominated album that incorporated African and Eastern elements. The renowned releases served as a springboard to widespread acclaim that established him as one of his genre's greatest exponents. Since that period, Tyner has worked in a number of different formations, including solo piano, small and large groups, as well as big bands. He's also incorporated additional world musics and symphonic components into his work, and even served as an interpreter of popular songs.
His 2000 release McCoy Tyner with Stanley Clarke and Al Foster proved to be another critical and commercial success. Comprised largely of Tyner's own compositions, the album offers a kinetic take on the jazz lexicon infused with blues, funk and Latin influences. There's no shortage of fiery moments and impressive interplay with his accomplished rhythm section. Yet, it's also well-tempered by Tyner's proclivity for elegant and tasteful arrangements. Using a philosophical basis for discussion, Tyner explored the creation of this trio record, as well as the process of navigating the complex intersections that guide his life and music.
John Abbott
Describe the approach you took on the record from a conceptual perspective.
I like to go on an adventure when I play. I also like to have the freedom to do that for more than just the sake of doing something "out there" or different. I like to experiment and take people along the way and bring them back. It's like a voyage. I want them to understand what I'm doing as opposed to trying to baffle them. I want them to see that's what music is about. It's about enjoyment and going on a trip. I think the combination of people on this record was perfect at this time. We gave it some thought. We didn't randomly throw people together. We first wanted to see if we could work together and if we had a connection. That's how the decision was made. And it proved to be a great one.
Elaborate on the connection you have with Clarke and Foster.
Stanley's from Philadelphia. I'm like Bill Cosby when it comes to Philadelphia sometimes. [laughs] We have a very close-knit kind of thing. Most musicians from the city have that. It's not that alone, though. If someone is musically compatible with you, it doesn't matter if they're from Chicago or a different country. Stanley worked on another project called Looking Out that I did when I was with Columbia for a very short time. And I've known Al for years—since I was signed to Milestone Records with Sonny Rollins. Occasionally, he's played with me as part of my trio. When he does, it's like we've played together on a regular basis because he's so compatible with me. The dynamic level is amazing.
What are the key philosophies you adhere to as a bandleader?
I like people to be comfortable. That's the first thing I think about. Will people playing with me be comfortable and compatible? That's very important. It's a good place to start. I also like to provide enough room so the person is comfortable to do what they do. I don't like to handcuff people. But at the same time, he's got to understand that when he's playing with me, he also has to listen. Listening and responding are very important.
What are some other qualities a good bandleader should possess?
It's about the respect you command without being demanding. There has to be something in the person that commands respect. He has to understand you enough that you feel comfortable in his presence, but at the same time gives you the props you deserve—if you justly deserve them. I haven't had much problem with my big band that has 14 guys onstage. If they don't want to be there, it's difficult to get music out of them. [laughs] That's why these ghost bands are very difficult to maintain. When Duke Ellington died and his son Mercer took over his band, he tried to do what the leader did and it's very difficult. Duke had a lot to do with bringing the music out of people in that respect. I've been very, very fortunate in that way. Giving musicians what they need to be comfortable brings out their best.
You're known as a soft-spoken, amiable individual. However, I imagine there's a more fiery side of your personality that emerges when dealing with a musician who's not up to par.
[laughs] Oh yeah! If necessary, yeah. Fortunately, I haven't been challenged that way too many times, but occasionally I have. The human element is ever-present when dealing with people. But I've had lots of people work for me and they never say "Wow, that was an experience I won't repeat." I get the opposite response. It's all about listening for me. I once watched a video on Duke Ellington about dealing with a big band. And I've talked to Woody Herman, Maynard Ferguson and others. I've learned so much about the big band situation and the same things apply in general to small groups too. You learn not only to give respect but how to have that respect come back to you. It's a reciprocal thing. It's mutual. And I think that's a very important lesson for a guy who gets up on stage. If it's all about him, that's not playing music. If he's not listening and responding and having respect for the other people on that stage, how can you make music? Just by thinking about yourself? It doesn't go that way. And if you have your own band, you've got to be able to communicate with people on a human level. That enhances the musical side.
You once said music can enhance a listener's life because it serves to educate. How does it do that?
It's sort of an automatic thing. See, I think some people forget that there's a public out there that needs to be exposed to this music that may not be familiar with it. And even if they are, the whole idea is there because they're there. Even if you are very into what you want to do, why not carry them along with you? They paid their money to come hear you play. You don't have to diminish the quality of what you do, but it's good to be aware that the public is there to receive your gift. The person doesn't have to be a musician to appreciate music. I think just exposing the person to the music is very important. Children who are really exposed to this music at a young age and really hear it can love jazz. It makes a difference. Child or adult, they will not only be educated, but it will stimulate their intellect. It's very beneficial.
How firmly is jazz being instilled in the American public's collective mindset as a classical art form today?
It's not like it was in the past because of the fact that radio and various other media seem to focus on the very mediocre. It's not that we don't have the music or that it isn't being played on our level. But what's being played on the radio represents choices that are very, very limited. You have choices, but there is so much going on. It's an onslaught of stuff and sometimes someone might not know what jazz is. Some people will say it's this or that. Jazz is a very deep-rooted music. You can't fluff it off like it just happened yesterday. Of course, in Europe, they consider jazz an art form. A lot of people do here too, but in Europe they go out to concerts a lot. They're more TV-oriented than they used to be, but their form of entertainment is listening to live music.
The bottom line is sales. And you're competing with pop artists or you're not being marketed. Jazz has never been properly marketed because it's a classical form of music—it really is. So that limits it to a category and they don't want to pay attention. When I first started recording, you worked with ex-musicians or people that worked in show business. At Impulse, I met the head of the company and he was very involved in jazz prior to accepting that position. He said "We're very proud to have you on the label." It was about having something unique on the label compared to an Elvis or someone in the pop world. How can you compare sales for an art form like jazz to something like that? But I do think that jazz could be marketed to be bigger. It's kind of neglected in that way. And I think that affects the consciousness of people. Things are a little culturally decadent in some ways. But there are people who appreciate this music. But I'd like to see more of the general public involved—the people who don't get the opportunity to hear this music.
What are some possible solutions?
[laughs] Well, I'm just a musician. I'm not into marketing, but I know the music needs to be accessible. I'll give you an example. My mother knew who Billie Holiday, Count Basie and Duke Ellington were. She knew who they were because they were part of the community and we were proud of these people. That kind of accessibility doesn't seem to exist at that level anymore—the level where the average housewife, plumber or carpenter is aware of this music. I remember getting on a bus in Chicago one time and the bus driver said "Oh, you're with Coltrane! You're in town? I'm coming to see you!" That was the bus driver! The music was so accessible. We had our fair share of airtime. But now it's so flooded with stuff that's not on the same quality level, yet it sells. So that gives you a general idea of the state of mind of the public. I'm not putting it down. Commercial music has its place. It was gospel, jazz, blues, rock, and pop back then. Jazz wasn't promoted like the big pop people, but there was more accessibility to the public.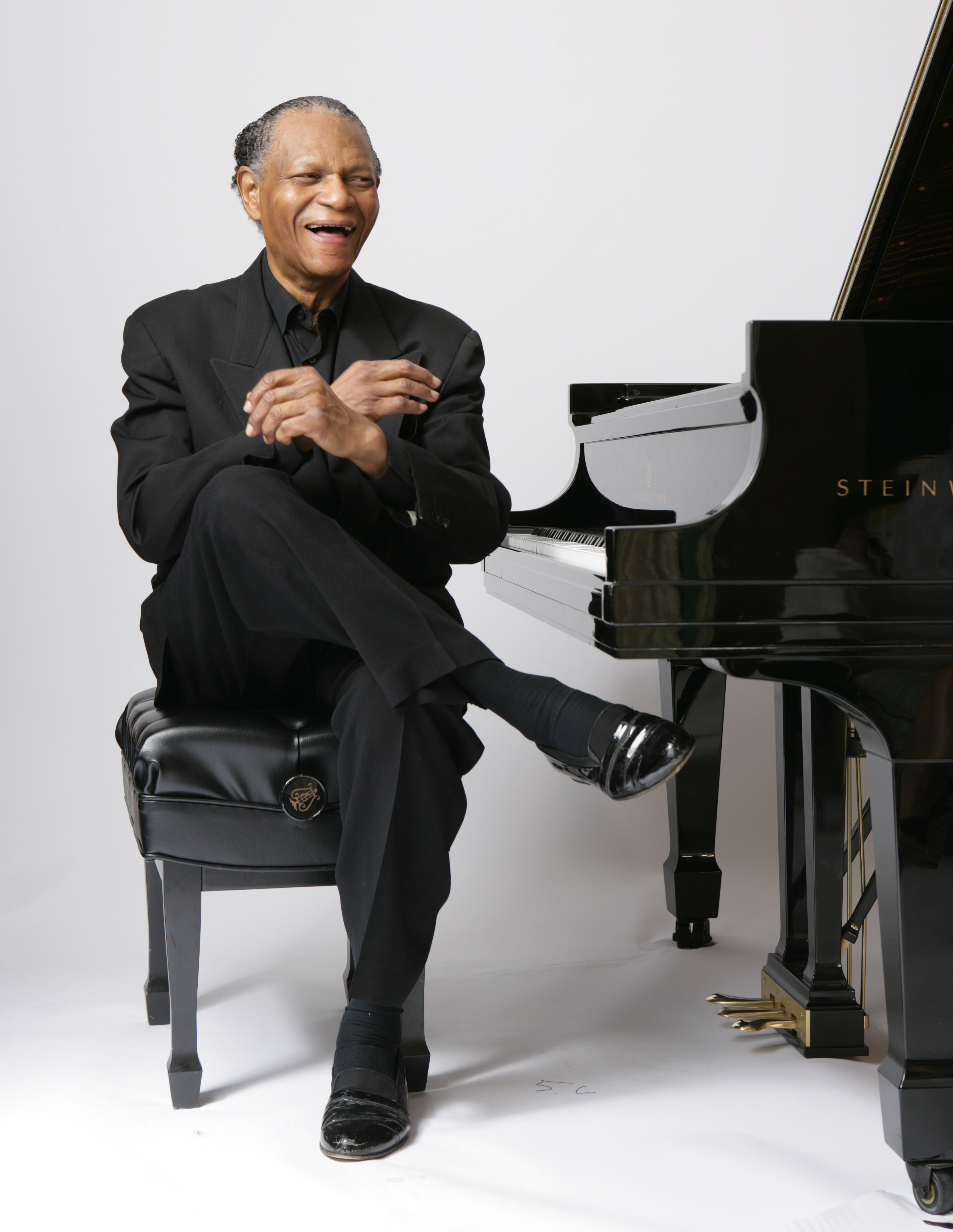 John Abbott
It amazes me that musicians of your caliber and stature sometimes remain at the mercy of A&R people.
Not me. [laughs] I think if you step in the door and make music based on what the label likes and only what they like, it can be a mess. Maybe they make wild promises—record companies do that sometimes. Then they don't always comply with what they say. When I go in, I know what I want to do. I like artistic freedom. I don't mind taking suggestions— I'm open to that. It's not that it has to be my way only, but I think you can lose yourself in the situation if you're not really careful. It's not only about money. It's about the conditions of the contract you need in order to allow you to do what you want to do—it's what determines how much freedom you have to create. Otherwise, you can get yourself in a mess and be unhappy. That's not the goal. The goal is to be happy and play music. When I first started playing music, I just did that—enjoyed it and wanted to keep creating. Sometimes it's not a matter of sacrifice. You can sacrifice more trying to attain more material gain and it can be a mess.
Your output is spread across several different labels these days. Is that a deliberate choice?
I've been playing the label game. I do things with this label and that label. I'm a little apprehensive about signing long-term contracts. I used to do that years ago and sign for three years with graduation clauses that make things better the next year than the year before. But I would step in there with an attorney. I had legal advice. I was advised to do that and unlike some older musicians, I was very lucky. It's a gradual learning process that happens over the years. You can also start anticipating what will happen judging from what's happened to a lot of other people.
Going back to the idea of music and education, my assumption is you are continually learning and evolving as well.
Yeah. That's because I'm not a fatalist. I haven't given up on what good music can do for people. That's why I perform—to offer what I have to the general public and to people who love music. But I can't control what's outside of my realm. All I can do is keep evolving as an artist. That's what I want to do. That's what gives me the most joy and to share that experience is great.
I think being inspired by the right people also makes a big difference. It's a reciprocal thing. And being with the right people on stage who are compatible can let you ascend to unlimited heights, and that's evolving too. Technically, I think I have what I need to do that. But I need to go on these journeys and I need someone to go with me. That enhances the whole thing and carries you to a different place. It's lovely.
How important is the generational element when choosing sidemen for you?
I think it's important in terms of reference and maturity. But then again, younger guys like Brian Blade and Joshua Redman played with me and these guys were listening and sensitive. It doesn't necessarily have to do with coming up with the same generation. But if they do, it's nice to have the same references. That's a good thing about it. With Al, we both have references we grew up with, but at the same time, he's not afraid to expand and try different things and keep it fresh. I like Brian for that too. He's very fiery like Al. There are some similarities. They're very open to listening to others and aren't wrapped up in their own expression. They see it as a total experience as opposed to my experience. In other words, it's our experience. But we need leadership too. That's very important. With Coltrane, it was the same thing. We looked to him for leadership, but at the same time, we were given all of this freedom to do what we wanted to do. We were very fortunate that we had the right people in the band. It all came together and worked like clockwork.
As a jazz icon, do you feel obligated to fulfill a specific role for people?
The only thing I'm concerned with is the preservation of our music at a high quality level. That's my responsibility. So much has happened to qualify what we're doing—the historical references and the people that have passed on who made the sacrifices dedicating their lives to this art form. So I do feel a responsibility. When I formed my big band, many members were in Thad Jones', Mel Lewis' and Gil Evans' bands. When those friends passed on, I felt the responsibility of putting a band together. The jazz legacy is so rich, so I owe it to them and myself. I've spent a lot of my life playing this music. It's something I love to do. It's a wonderful art form embraced all over the world. It's very important.
You once faced a very low ebb in your career after you left Coltrane in the late '60s. Describe the situation you encountered.
It was a very trying period. I was considering driving a cab, but I didn't actually do it. At that time, the jazz that we played was being challenged by fusion and electronics. It was the invasion of the electronics. A lot of jazz radio stations changed their format to accommodate that sort of thing. But there are some people like Joe Zawinul and Herbie Hancock who were really able to create on synthesizers, so I don't put it down. Jazz has a broad definition and people have the right to do what they want, but when you move something aside and say "That's not important" and substitute it for something else and say "Well, okay, this is jazz," that's very dangerous.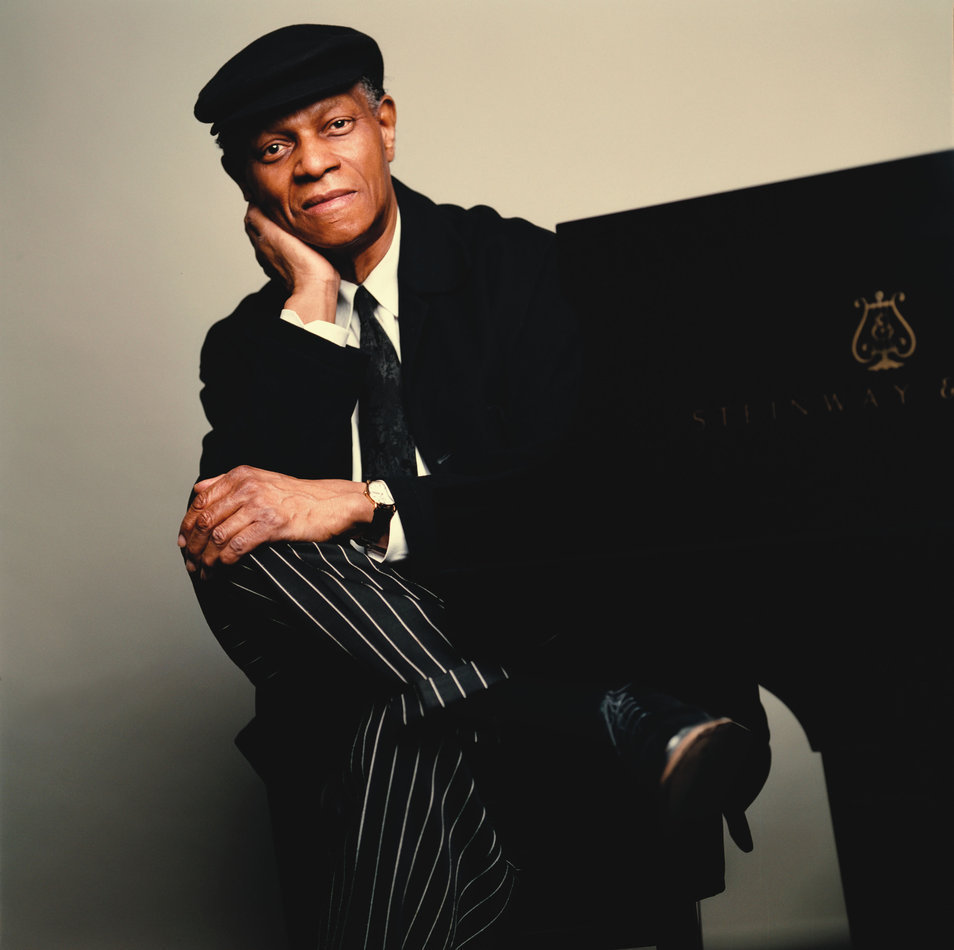 Carol Friedman
You completely avoided the fusion movement. Was there any temptation to explore it?
I'm in love with my instrument, so I basically stayed away from fusion. I wasn't drawn to it at all. My sound and self are definitely embodied in the acoustic piano.
How did you cope during that dark period?
It was difficult. I was raising my family and I went through about four years where I had to really tighten the belt. I wasn't the only one. Dustin Hoffman was a waiter down in the Village Gate in New York back then. I think a lot of people in show business and music have to do some other things in order to sustain themselves through a certain period. I learned a lot from that experience, including that we're not here alone. There is a support system, but you have to be aware and conscious of it. We do have help even when we're deprived of a lot of things that we need. And sometimes we realize we don't need all those things. There are things we can focus on that can help us through the trials and tribulations.
A word you often use to describe your approach is "sensitivity." What does the word mean to you?
Sensitivity is being in touch with yourself and being able to internalize and go deep within to hopefully come up with something of value. It's hard to play music if you're not sensitive. It's self-defeating. If you're not sensitive, well play by yourself! [laughs]
Is there a spiritual basis that guides what you do?
I hope so. I think music should have some spiritual elements because it's not material. It's another kind of dimension and it should be there in order for you to touch people's spirits and lives. You need to give them a unique experience and if you don't, something's lacking. It's not about wanting to hoist yourself up on some sort of pedestal. I have no way to define it to tell you the truth.
When reflecting on mortality, what thoughts go through your mind?
I think we would all like to be immortal and be around as long as we can. But as Martin Luther King, Jr. said, "It's not about how long you're here, but the quality of what you do while you're here that's important." And that's what I try to do. I have a lot of work to do, a lot of writing to do. There's just so much to do.
Have you paid a visit to the Saint John Coltrane African Orthodox Church in San Francisco?
I haven't, but I know what you're talking about. The thing is, if people want to do that, it's fine. Knowing John, I'm unsure he would want to be in that kind of position. If you look at his music, quite naturally there were religious elements. He was definitely a very spiritual person. His grandfather was a minister, so he grew up a part of the church. But I think John would be kind of uncomfortable. I don't think he'd want to be a deity in that respect—even if he is in our eyesight. He was a very, very subtle, quiet and regal person. He was very nice and a very good man to work for. He was like a big brother. I was a kid when I first met and played for him. I was 17 years old. We were like family and that's how I looked at it. I didn't look at it as "I'm just working for him." I loved working with John. I loved him as a person. He'll always have an influence on me. That was my university. He was very, very generous in terms of allowing us to have an opportunity to develop. That was very important. So that influence is there. And I love the music we created a lot. But if people feel as if they have to deify him and make a saint of him or whatever, that's up to them. I don't necessarily want to be part of that because I knew him differently.
Do you feel it's a particularly American tendency to elevate artists beyond the realm of humanity?
And athletes. Yeah, we have a tendency to do that. Sometimes we're very destructive too. We take a person and build him up and then we sometimes bring him down. To say "Well, okay, yeah. If you want me to be a god, fine. I accept that" can be a little risky.
Have you ever felt the burden of that proclivity?
People have said things to me about this and that. I take them for what they are. If they think that, that's fine—as long as they appreciate what I'm doing. But I'm not looking for them to do that to me. I leave that up to the public. I'm just here to do what I'm meant to do.