Sarah McLachlan
Redefining Roles
by Anil Prasad
Copyright © 1997 Anil Prasad.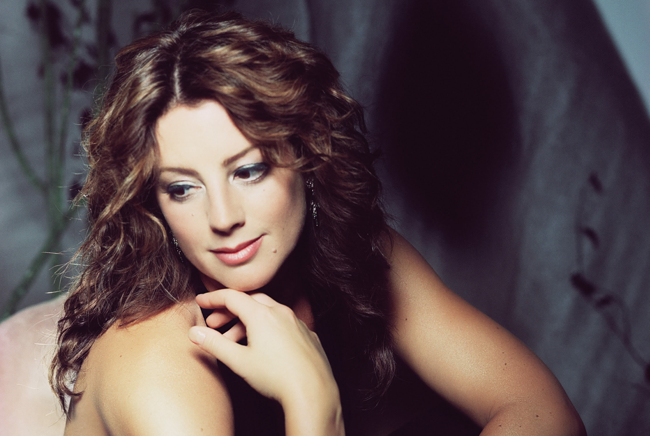 Are you sure you want to put two women on the same bill, Sarah?"
That question was posed to Canadian singer-songwriter Sarah McLachlan by a concert promoter three years ago. She had just asked up-and-coming performer Paula Cole to open for her on a tour. "What a ridiculous statement!" McLachlan thought to herself afterwards. "Do you they really hear what they're saying?"
It's unlikely McLachlan, 29, will be hit with that level of music business misogyny in the future. The Vancouver resident chose to combat industry preconceptions and expectations of female artists by launching Lilith Fair, an all-women music festival featuring some of today's most popular artists. Throughout this summer, Lilith Fair audiences will encounter acts including Jewel, Suzanne Vega, Shawn Colvin, Cassandra Wilson, Sheryl Crow, Paula Cole, and many others. The tour is trouncing other 1997 music festivals including Lollapalooza and HORDE in attendance, revenue and media coverage.
McLachlan, who headlines the Lilith Fair bill, hit commercial paydirt in 1994 with Fumbling Towards Ecstasy. The disc sold over two million copies in the U.S. alone. Three years later, she has just emerged with Surfacing, a disc of downbeat songs with arrangements and atmospheres ranging from the quietly fiery to the melancholy and contemplative. The album's tandem release with the Lilith Fair tour has raised McLachlan's profile to bona fide superstar status, with recent appearances on the covers of Time and Entertainment Weekly.
Innerviews caught up with McLachlan at the San Francisco stop of Lilith Fair.
How did you pick the artists for the festival?
Lilith Fair is a partnership between four people: myself, my two managers and my agent. We put a wish list together of artists we liked, listened to and respected. First, I contacted the few artists I knew personally. Then, my management called the people I didn't know. We got about 90 percent of the people we approached—we were very lucky. The few we didn't get were either in the studio or had been touring for a very long time and needed a break. We wanted the list to be diverse, but we didn't have any set plan. We gave each artist the time and freedom to join the tour for however long they wanted, so the artists themselves determined how the bill ended up. I think in every city, the quality of the music on each bill is just fantastic and just as a music fan, I'd go to any of these shows and be happy to give them my $40. It's a pretty good price for all these bands.
Discuss the origins of the name "Lilith Fair."
I was talking to a writer friend of mine when we were working on the idea for the tour and asked her what would be a good name and the first word out of her mouth was "Lilith." I had never heard of the mythology behind it and I recognized the name and loved it. My friend said Lilith was the first feminist—she was Adam's first wife before Eve in Jewish mythology. She was created out of the same stuff he was and he refused to treat her as an equal, so she said "Fine, see you later." I thought that was cheeky and reactionary and it was a beautiful name. I put "fair" on the end because I like the play on words—"fair" meaning beautiful and also being a celebration and a festival.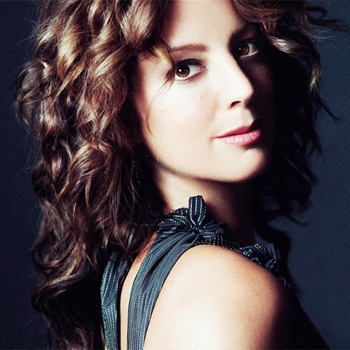 What sort of camaraderie have you noticed developing between you and the other artists on the tour?
Well, I want to try and create some friendships and a sense of community that I don't feel has existed in the music industry for women. That's a big part of this. Yesterday, Paula Cole and I had an hour to sit on the floor in her dressing room and reminisce about our past love lives. [laughs]
What male-to-female ratio are you seeing at the shows?
There have been a lot more women than men, but there has been a lot of men too, which has been nice. I tried not to pre-judge how many men versus women would come. There have been a few less men that I would like to have seen. I started counting them the other day from the stage—"one, two, three, four, five, six women, one man, one, two, three, four, five, six women, one man." [laughs]
What opportunities is Lilith Fair providing the emerging artists on the bill?
The most obvious thing is that it lets them play in front of a lot more people than they could on their own. To play in front of 20,000 people—that's pretty cool. I know I would have appreciated that when I was starting out. [laughs]
The Internet is playing a significant role in creating awareness for this festival.
My management has always been very into the Internet and the web as far as promoting. They saw the Lilith Fair website as a great platform to get to a lot of people, whether it's people who are coming to the show, or people who aren't going to be able to make it. There's going to be a lot of information about each show and there'll be live interview footage, and footage of other things going on. It's a nice way to give people a backstage feel of the festival.
Are there any plans to film or record the festival?
We're recording every show on my end every night, and we're doing a bunch of other artists as well. We're going to put out a Lilith Fair compilation CD—maybe two or three because there are so many other artists involved. We're also going to do a documentary film, and maybe a TV thing too.
Do you see Lilith Fair evolving beyond this summer and into an annual festival?
Definitely. And I would like to start including men. This year was meant to make a needed point to the industry—to show that this could be done and that there is such a wealth of talented women making music out there. I think there's a lot of music out there that is not getting represented in a good way. There's almost a reverse-sexism going on in the music industry. Women like us used to fall through the cracks on radio, and now the same thing is going on for guys. People like Ron Sexsmith who are more introspective, singer-songwriter guys are experiencing the same marginalization that was happening to us a few years ago, so I'd like to see them represented on this bill too.
Do you believe it's really possible for the male-dominated music industry to ever view women as equals?
In general, I think there's more of a balance being created now in the industry. There's so much media hype about women taking over the music industry, but really, we're just finally being heard and things are just becoming a bit more balanced. And there's money in it now. We've become a viable commodity, and that's the way the music industry works. It's money and we make money now. [laughs] We're here to make a point, but it's not reactionary. We're simply saying "Let's celebrate this—that there are so many women making great music out there." I'd like to see these attitudes get far beyond the music industry too—especially with young girls who'll come away having seen so many role models doing such a positive thing. When I grew up there were so few role models like that.