Nik Bärtsch
Expansion of the Now
by Anil Prasad
Copyright © 2022 Anil Prasad.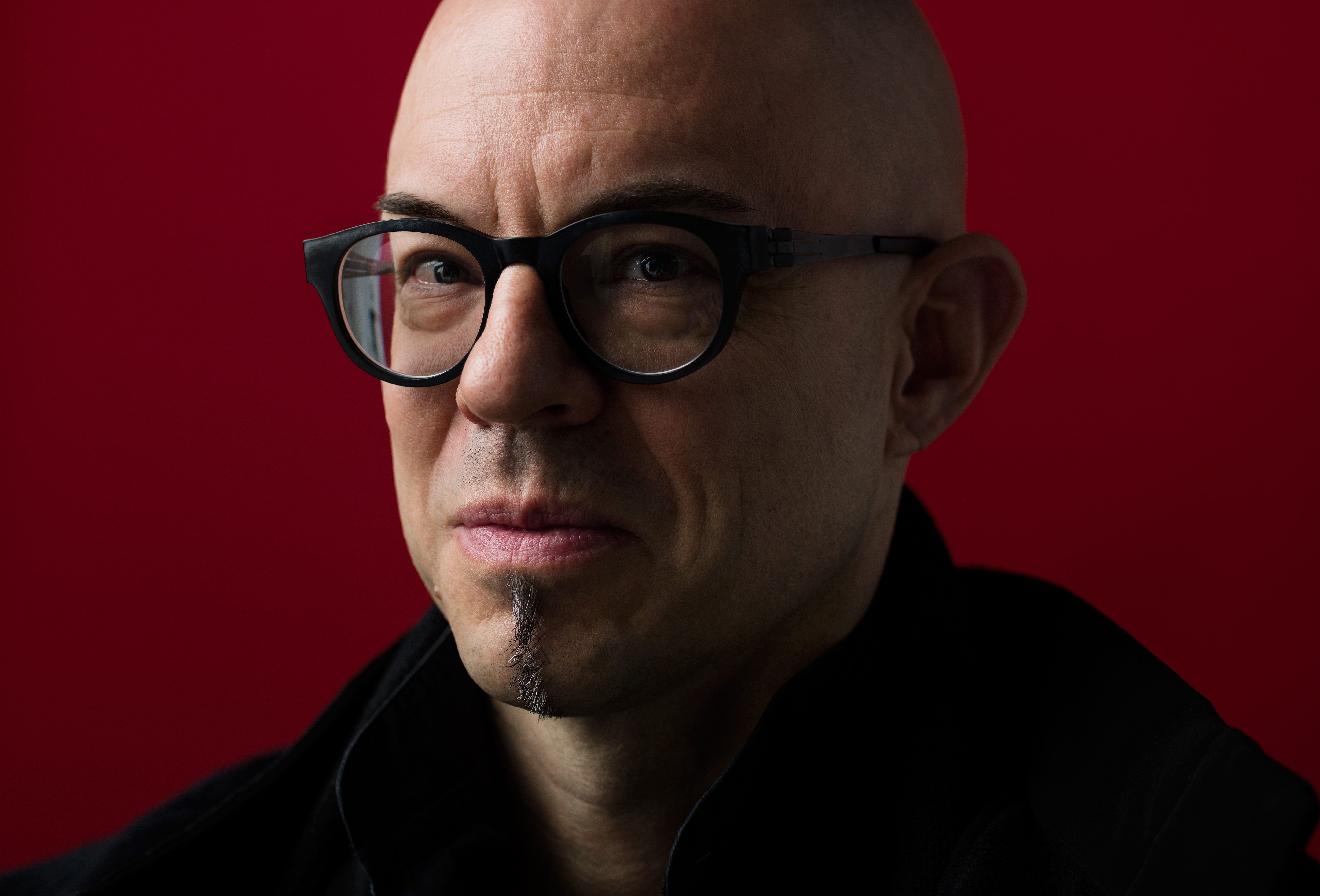 Photo: Christian Senti
Connecting philosophy, intuition, and intent is at the heart of Swiss pianist and composer Nik Bärtsch's creative output. This bridging of the realms has yielded a 28-year career that has explored a variety of genres, with a long-term focus on what he calls ritual groove music. As Bärtsch describes it, the concept offers a "close affinity to architecturally organized space and is governed by the principles of repetition and reduction as well as interlocking rhythms." His approach has translated into meditative and mercurial recordings and performances that have captured the imagination of listeners worldwide.
Bärtsch is best known for Ronin and Mobile, the two key groups he leads. Ronin features long-time friend, collaborator, and drummer Kaspar Rast, bassist Jeremias Keller, and reedsman Sha. The quartet is his core focus, with eight albums to its credit, and a large-scale global touring history.
Mobile is a trio featuring Sha and percussionist Nicolas Stocker, which sometimes extends into larger configurations featuring guest performers including string quintets and dancers. The acoustic unit is known for exploring experimental directions, including long-form ambient works, reinvented classical-inspired structures, and propulsive rhythms. Mobile has stretched the boundaries of performance, with concerts lasting up to 36 hours, within immersive installation-inspired environments.
His most recent recording, Entendre, finds Bärtsch entirely in solo piano mode. The album captures him distilling his proclivities into the most direct form possible. But he saw the opportunity of making the album as more than a reductive exercise. Rather, it was a way to showcase how his compositions, typically simply known as "moduls" accompanied by a number, can spring to life and stand entirely on their own, with all their storytelling and emotional resonance intact.
While Bärtsch is known as the ultimate globetrotter, Exil, the club he co-runs in his hometown of Zurich, is the laboratory where his music is workshopped and evolves across weekly performances known as Montags—German for Mondays. Exil, like all venues, was adversely affected by the COVID-19 pandemic. However, Bärtsch and his partners took all the measures necessary to ensure its survival. That included continuing with global livestreams when people couldn't attend, as well as leveraging the unique financial support structures the Swiss government offered clubs and musicians to maintain continuity during this unprecedented downtime.
Bärtsch also used the pandemic period to complete and publish a book titled Listening: Music - Movement – Mind. It's a fascinating look at Bärtsch's inner workings as a performer, composer, bandleader, husband, and father. It offers useful perspectives and processes for maximizing one's creative abilities and outcomes, as well as how to process challenges and complexity, and transform them to one's advantage. It's also sometimes humorous and entertaining, adding a new level of understanding for his admirers, who typically see his serious side during media engagements.
This extensive dialog, captured across a series of interviews and exchanges during 2022, examines the making of both Entendre and Listening. Bärtsch also delves into recent collaborations with the Mannheimer Schlagwerk percussion ensemble and Laurie Anderson. In addition, the conversation explores his earliest experiences as a musician, including working at underground clubs in Zurich, and his very first recording projects going back to 1994.
How have you been coping with COVID-19?
Since the beginning, everyone in the band has been vaccinated and we've had no troubles inside it. Everybody agreed to community-oriented behavior. It has been an intense period, but also very professionally treated. We went on streaming our weekly shows, so we could continue with our Monday concerts at Exil, even during the lockdown in Switzerland.
And then, as clubs locally and partly internationally reopened, we began carefully touring again. We have to be very careful, because it's fragile having six people on the road during these times. That's why I've played more solo-focused concerts as well.
What has this period revealed to you about the value of music?
The value of music is not only systemically relevant for a society, but inherent. There is no hierarchy of "first food then art." Art is mental and social food. We saw that very clearly in both the reaction to our livestreams and the live performances we've been able to do. People appreciate the music very much and somehow understood music again in the sense of its roots in society per se. The audience is very much a part of the concert. I've experienced a very high level of dedication to the music from them in these times.
The performers, audience, and organizers combine in these performance spaces to create very important moments of togetherness. I believe that during the pandemic, the importance of this became even stronger. There was a new consciousness about the importance of what a concert is. It is proof of the value of the live concert, even in digital times.
Our Monday concerts have given us an anchor in these times. They give us a positive spirit, confidence, and inspiration. They make us feel part of the community. We've also seen a lot of the international community participating in our livestreams. So many people were happy that we didn't fall and give up when this new situation appeared. A musical and social ritual continues.
How have you weathered this storm from an economic perspective?
In Switzerland, there was relatively good political and institutional support for clubs and artists from the beginning. There was a commitment to a high level of continuity. So, it was very well organized. It got more complex as the pandemic continued into 2022, but I must say we found solutions. We were already independent with not a lot of public funding support.
We have a team at Exil that has a realistic idea of how to program concerts, parties, and how to bring communities together. So, this helped, but we also had to consider what could happen in the worst-case scenario. The Swiss authorities just examined what I did in recent years and how much I played, so the support was based on how much in taxes I paid from my projects. I've taken my art seriously since the very beginning, so I always paid taxes honestly and transparently. This helped in these times to be taken seriously. Since we were not allowed to play anymore, that meant also not being able to do our artistic work as musical entrepreneurs in our democracy. So, the authorities of course had to pay us compensation. I perceived the whole process as very fair in Switzerland in my case.
There were of course very extreme moments at the beginning of the pandemic, and then early 2022 again. For example, there was the fear of being infected in a group, even unintensionally by a friend. But somehow, our team effectively worked on the problems, in a technical and social sense. We had reduced staff sometimes to handle the concerts. Reed players like Sha couldn't play live for a long time, as we're aware. But again, we carried on very professionally and positively, with a lot of encouragement and social balance. There have been great challenges, but we've also learned a lot.
Sha called his saxophone "the ultimate super-spreader instrument" at the beginning of the pandemic.
[laughs] Yes, he also treats it as the ultimate super-groove instrument. It's great he can perform live again.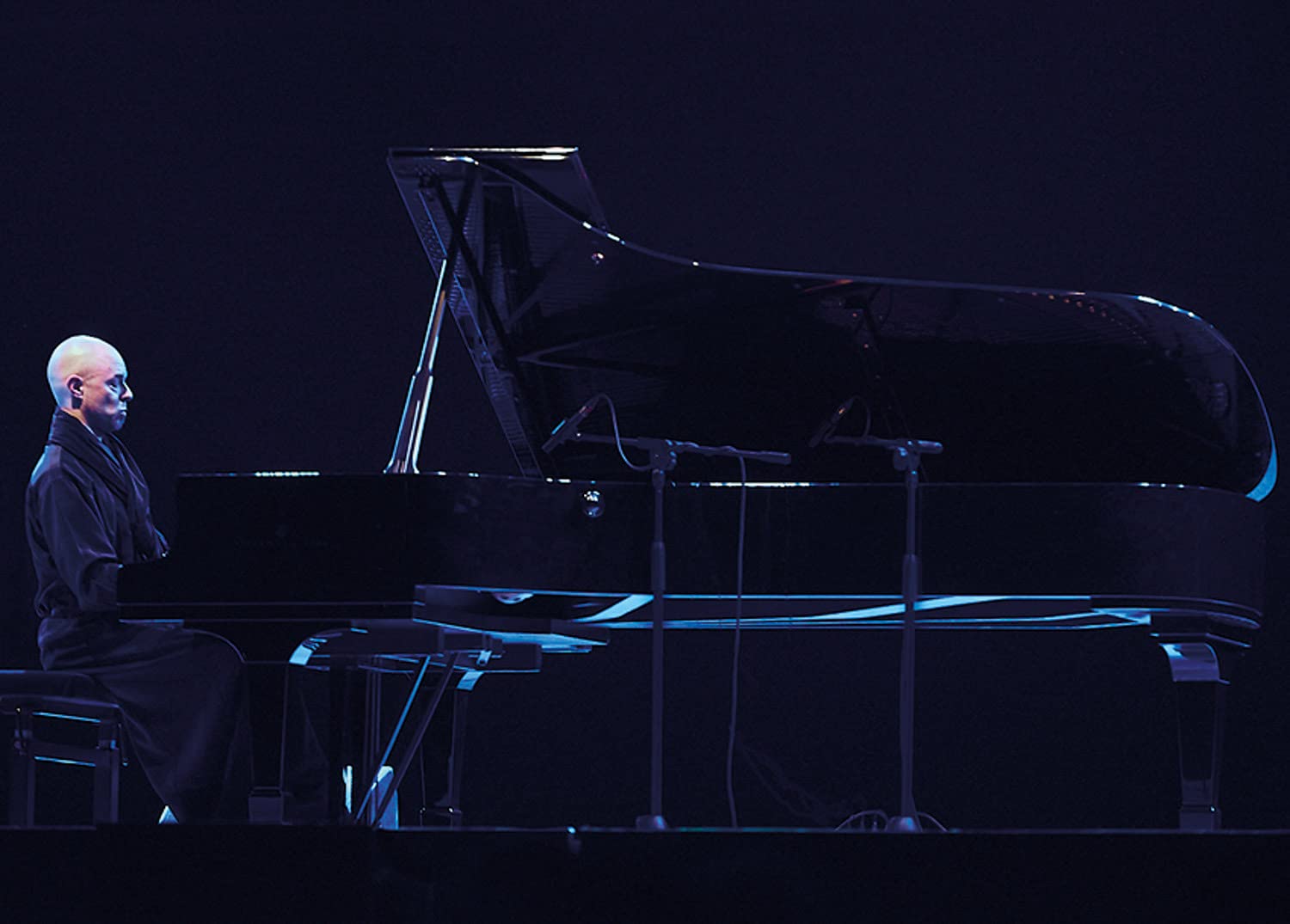 Photo: Mamo Delpero
In your new book Listening, you call Entendre a "reflection of the past, an expansion of the now, and an outlook to the future." Explore that perspective.
In 2002, I did a previous solo recording called Hishiryō. Although I still like some of the pieces on the album, they seem today very rough and fresh—also in a good sense. Of course I've changed how I play them over time. I also found ways to play them more effortlessly. So, I wanted to create new recordings that are characteristic of my current approach. For example, with "Modul 5," "Modul 26," and "Modul 13," I sought to create recordings of reference, released with the scores for them. I wanted more clarified versions of those pieces. The new recordings show how I can freely interact with these pieces to create momentum, and even surprises for myself. So, this relationship of the past to the now was very important for me to show on Entendre.
I also wanted to open a window to the future so people can hear my current approach to interpretation, improvisation, phrasing, and dramaturgy, and where they are going. I wasn't sure I could realize all these ambitions on it, but I went to the studio and just let the music happen together with Manfred Eicher, who produced the album. He is an excellent listener himself. It was a bit of a test of my capacity to let go of the music and see what I had to offer in the moment.
For me, it was very inspiring that we could engage in many new spins and drifts, especially on the first two pieces "Modul 58_12" and "Modul 55." It showed that the music has a lot of potential, even for me, who knows it so well. And then, we have the last piece, which is called "Déjà-Vu, Vienna," but is actually "Modul 42" in a way. It's a piece that looks back and appreciates and thanks all the people I have had the chance to work with, like in the credits at the end of a movie. In that piece, you hear the story of my work with ECM, and the prehistory before that. It also shows that a finished piece can still be deconstructed to create a new view on one's development.
So, that's how I see this recording, which is the thirteenth I've made. It's a solo recording, but not an ego recording. It's something that bundles a lot of development.
How did Eicher and engineer Stefano Amerio influence the album?
They influenced it a lot, because although it seems to be a solo record, it actually involved a lot of teamwork, including choosing the studio where we recorded it in Lugano called Auditorio Stelio Molo RSI. It's a very beautiful classical chamber music hall. We used their older grand piano, because we liked the colors. There was a lot of communication during the recording. Most of the tracks were first takes in this concentrated, very simple, fair, and calm atmosphere. It inspired me a lot to just let go and play freely. We did second versions of "Modul 26" and "Modul 13" after Manfred provided some thoughts about development and tempo. And then, of course, there was the mixing process and checking out what these pieces have to say within that space.
What can you tell me about the art of mixing solo piano?
First of all, it's about putting the mics in places that have an inspiring resonance. The next step is to find a certain sound for the whole record during mixing. The rest is more about listening and determining which parts need more space and which need a bit less. I'm always doing a lot with the pedal at very soft levels, So, to listen back to that carefully and give it the right space was a big part of the mixing process. And of course, the dramaturgy follows that.
Let's explore the new version of "Modul 5" which you've described as "dramatically combining negative space and velocity."
"Modul 5" is a very old piece which has developed over the last 25 years. My technical approach has also developed over that time. I wanted to present a very natural, organic recording of it on Entendre. Some classical musicians have started to interpret and play it. I realized it wasn't enough to present it as a proper score. I wanted to create a reference recording, so that's what I did.
This creates a paradoxical situation. I didn't want to play what I knew. I wanted to lift it to a new level of flow and dramaturgy. I'm astonished with how it came out. When I started, I tried to forget all of the things I had previously written and experienced. It's comparable to how someone plays a classical piece for decades and discovers a new way to do it. So, I had three roles in this version. I was the composer, interpreter, and improviser. I think it shows a metaphysical mirroring of all my roles and development.
Somehow, this piece has given something back to me. So, now, I can let it go, and also give the reference recording and score to people. They can have the capability of playing it in their own way. Even though there is a score, musicians who approach the piece will have to find their own way of dealing with time, rhythm, space, awareness, and phrasing.
What do you uniquely experience when performing in a solo context?
I've played a lot of solo concerts in the last 10 years, but I didn't put that into the foreground, because I didn't want to be in competition with my own bands. Mobile and Ronin are more important. I have a responsibility towards the players, the music, and the labels. But some of the organizers were interested in the solo concerts, which led to a performance in New York City in 2019 for ECM's 50th anniversary, during which I played "Modul 5" at Lincoln Center. I also did a performance at The Barbican in London, as part of an installation, created together with visual artist Sophie Clements, in which the piano was in a water tank, accompanied by light sculptures.
The performances brought me to a wider and deeper understanding of playing solo. I learned what it meant in relation to the music with or without visuals. It also taught me a lot about the band performances. What does it mean for one to be alone as a player? It's a big question, and the more I performed solo, the more I also learned to dive into the music. I was working on the physical level, but also on more effortless playing. Playing solo taught me a lot of modest behavior, but with the highest awakening for playing. I also spent a lot of time listening to myself and the piano in these spaces. All of this was very important, and it allows me to come back into the bands and enjoy my role in them very much, with many levels of intensity.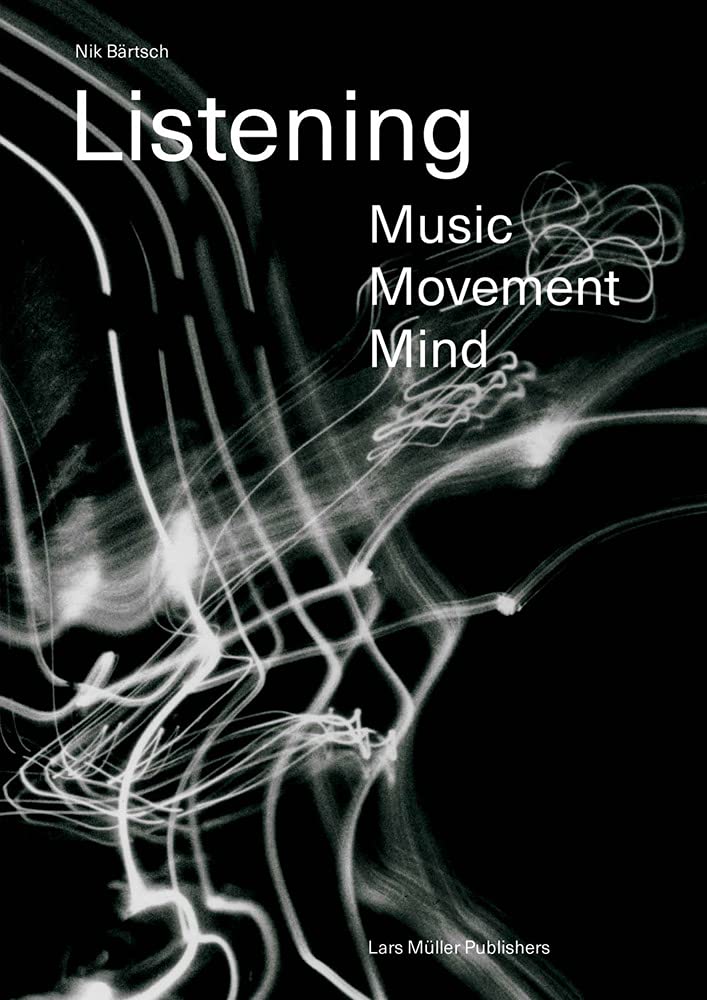 Tell me about your drive to write a book as deep as Listening.
I'm known as a reductionist. I wanted to show how much is actually behind that whole idea. It's not just that "less is more." There's actually a lot in the back that helps me to focus on a few reduced ideas on the surface. It's quite complex and inspiration comes from several angles. I know you're not going to ask me "Who are your influences?" But this is a question I hear a lot and I wanted to also show that it's not that simple. I have a lot of inspiration that comes from many places. For instance, I often don't know in exact detail where the creative energy comes from. There are sometimes also simply moments that inspire us, like seeing a flower coming through the asphalt with such a patient but strong power.
In 2019, I received an art prize from the City of Zurich which forced me to look back at my archive and how things evolved. I realized how much has been accomplished and wanted to provide some articles I previously wrote about important aspects of our work regarding philosophy, improvisation, composition, and interpretation. For 15 years, I've also given intense workshops and tried to share the music with other very good artists like Trey Gunn for example, but also a lot of students, and very hungry, younger people. The students always asked for more and would say "Where is the book for these exercises?" I decided, "Okay, I will create that." And then it started.
I had a very inspiring publisher named Lars Müller who's known for international art design, architecture, and sociology books. He often comes to Exil to see us perform and is a friend of mine. He's a bit like Manfred Eicher with ECM, who he has also worked with to publish some books for ECM. Lars and I have been in contact for a very long time. So, in 2019, when I decided we needed to start the book, he was the right person to work with. I also worked in collaboration with my wife Andrea, who is involved in Aikido, martial arts, and body therapy. We sometimes give workshops together.
It was during lockdown that we realized we could devote time to the book, because I wasn't traveling for so long. And I realized how challenging and complex it was going to be to create. I met with the publisher weekly. I wrote a lot, sitting at home. I had a great—and very strict—English proofreader as well.
The book provides insight into aspects of our creative approach, ways of working, and our philosophy. I also wanted to invite readers to think about their own creativity and how they can realize it. It's a very pragmatic book.
When I read the book, I could hear your voice in my head. You could have edited the life out of the text, but you chose not to do that. Talk about the art of capturing your own voice.
Yes, I wanted to have several colors and sounds in the book. I wanted to have unique ways of talking within small stories, such as recollections of travels in Japan and Germany. I also wanted to really go deep into reflections about music, music-making, bandleading, being a band member, and being an artist in a democracy.
I know my English is, of course, influenced a lot by Swiss-German and German. That's why I was in close contact with Catherine Shelbert, my proofreader. She's American and helped me a lot to preserve my own language style and characteristics, but still have it be understandable by everyone. Her precision, persistence, and great humor helped me to grow.
Contrast the process of writing text with composing music.
I started writing in the sense of composing. When I compose, I try to avoid tension and let grooves happen. When I started to write, I experienced moments of explaining things very deeply, but it brought me into desperate situations in which I felt what I wrote wasn't as understandable as it should be. So, I'd share it with Ms. Shelbert. I'd ask "How can we say this more rhythmically? How can we use language with alterations, pictures, and metaphors that inspire people more dramaturgically than when I go too deep into philosophical language?" That collaboration helped me a lot. I started to enjoy writing more. But it also forced me into a lot of trial-and-error moments to determine if I was explaining too much or too little. We wanted to find a language that was simple in how it revealed complexity so it could inspire people. I try to do that when composing, too.
You spend a lot of time discussing biopoetic phenomena in the book. Explain what that is and its relationship to music.
After my music studies, I started to study philosophy, with a focus on aesthetics. Later, I discovered the philosophy of language. I went deep into how we can analyze our mind, social communication and related phenomena. At a certain point, I couldn't pull too much out of that for my practical life as a composer and musician. I got stuck a bit in philosophy and sociology until I discovered more evolutionary-oriented books about biology. This also has to do with my wife, who is a biologist with a doctorate in biology. She has many interesting books about animals and biological phenomena. Through our discussions and these books, which I quote in our own book, I was inspired in a very central and direct way.
I learned a lot about animal behavior, for example from books by Frans De Waal, which inspired me on the creative level, but also on the level of being part of a community. We tried to include that moment of inspiration in our book to show that this is not just a coincidence. There are several continuous aspects of biology that are very poetic and inspire us in a way that has direct impact. Life as a creative phenomenon inspires creative people.
Your background influences you, but that's a kind of phenomena in itself. You can be inspired by other things, such as biology. Your other interests can inform you. They are not always inner-musical. In my book, I wanted to discuss how these processes work.
In the book, you ask the question "How can we outfox ourselves and transcend our knowledge?" However, you don't answer it directly. I took that as a challenge to the reader as something they need to figure out for themselves.
Yes. I think my work is my answer, because of course, when I studied all of these things, I wasn't being primarily creative. I was a learner. I went to school and studied all of these phenomena. But that's not enough for an artist. You have to transcend your knowledge in a way that surprises even yourself in order to create a condition in which you create things that aren't done by will, but done by the gift of "not knowing." You have to digest things in order to reveal another aspect you can shape over the years and share with people.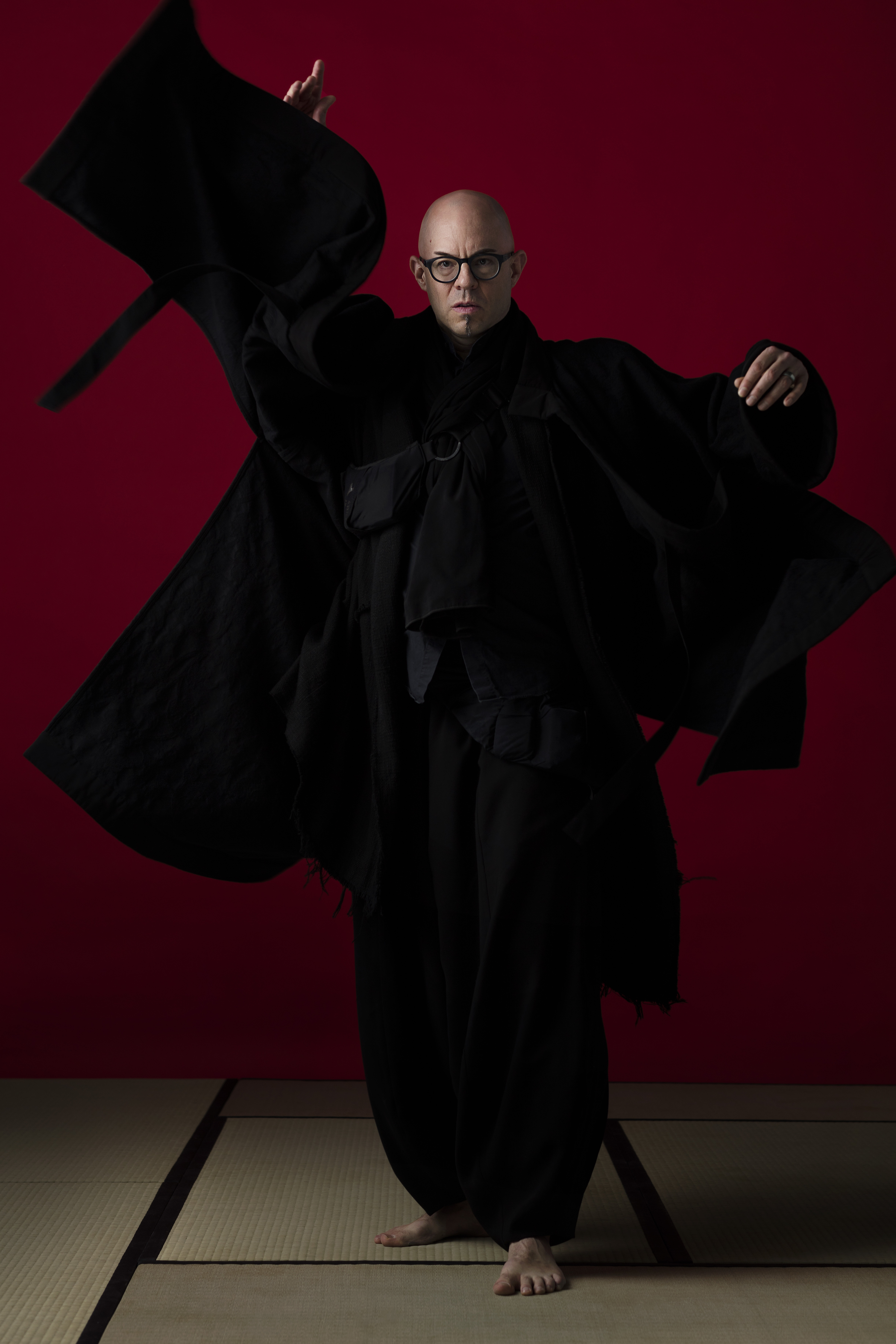 Photo: Christian Senti
There's another line in the book that caught my eye. You wrote that when playing with Kaspar Rast, "He allows me to play nothing if required, to hang on, or to risk my life while playing." Elaborate on that.
It means I can totally trust and wait for the moment in which something happens. I'm not willing it to happen, but rather it happens through the physical and sensory contact that occurs in music. It's like when you're climbing a rock or mountain. You know the rope will hold and your partner won't let you fall.
It also relates to not wanting to always perform in the same way. In some ways, you know what will happen, but you also need to be on the edge of your capacity to be creative in a concert. You need very reliable and inspiring partners. You feel okay to engage in risk because you trust the musicians and enjoy these games of music, like in group sports.
A concert can be about life or death, because every concert can be your last one. So, you don't just want to share an experiment with the audience. You want to share a statement in the moment that requires beauty and shape, and which has a high level of tempo and kinetic energy. It has to be a statement. And for me, this requires the full presence of the musicians. It's like being in a fight. You have no time to determine the right decision—you just need to make it happen. It can relate to playing together, but it can also mean playing nothing. It might be about giving space to someone else.
Kaspar and I have played together since I was 10. He was nine when we started. So, it's a non-verbal story. Rather, it's a musical story.
Expand on the existential element of performance for you.
It's the way I make music. Music allows me to survive, be happy, and find fertile ground. Playing together is the highest expression of music. When you do that, you create things that are larger than your own contribution. It can also be very enjoyable. It's about the very basic momentum of evolution and togetherness. It's also a result of the creativity of life itself. So, it's super-existential. I think musicians who are serious should be aware of the fact that maybe they have not chosen music, but rather that music has chosen them. And so, they have to take responsibility for that. We all have to adopt a very pragmatic, open law for the moment of performance with the knowledge that it could be our last moment.
Your book has incredible detail about your intent and processes, but it also has a humorous section in which several areas are distilled down into three principles. Tell me about that contrast.
It came out of the moments of speech during our Montags series at Exil. I usually only talk once or twice per set. I sometimes used to give disastrous speeches during those concerts. [laughs] I had a lot to learn, especially when it came to giving international concerts. But Montags gave me the chance to work on that every week and I came clearly to a view on it. Like martial arts in fights, in most life circumstances, you cannot remember more than three things.
So, if you're in a bad state of mind when your plane was late and you didn't have dinner, but you still have to go and play, you should still remember these three things: say hello to the people, thank the organizer for the invitation, and introduce your colleagues on stage. That's it. Under the worst circumstances, this works, and it's also important to show the moment of togetherness with the audience, the organizer, and the musicians.
I started that section with that in mind. Then I started to make a game of reducing things to three principles. It was one of the more funny and valuable things I did when writing. These principles can help a lot in existential situations. So, it's both things. It's very light, inspiring, and creative, but it can also help you survive certain situations.
Your three principles on love were particularly amusing.
Of course, love is a major, existential thing, and during our lifetime, it changes. If you have a child, it gets another component. It has a lot to do with not judging. You give love unconditionally and receive it the same way. But over the last decades, we've started to forget that and to be distracted in these situations with our smartphones. So, the third rule of love is "Turn off your smartphone and focus," because then, the unconditional thing really works.
You explore your love of comics as a primary influence in the book. How have comics impacted you, musically?
I wasn't so aware of that for a long time. I gave away all my records and a lot of books, but I kept my comic books at a radical period of personal renewal and focus. How comics tell a story in a spatial sense, with colors and lines, is for me, very musical. My parents also came more from the world of visual arts, such as graphic design and fashion. And I didn't realize how that influenced me for a very long time during my musical career. I also like to draw. I came back to that and then studied how it influenced me.
The long tradition of the so-called ligne claire—the clear line—is a certain comic tradition that began very early and started with Tintin and Hergé. You also find the simple line in Paul Klee's work as well. In the "ligne claire" I found exactly what I was looking for. Hergé and his successors, like Yves Challand, brought the simple line into a certain balance on a page, then on two pages, and then across a story, and so on. I realized this is very close to how I compose music. It's very important because it inspired me through my whole life, but I didn't mention it previously, because it laid so clearly in front of my eyes that I did not make the connection to the music.
All of this brought me back to my childhood. I also started to go deeper into the comic books of younger artists. In addition, in that research, I found the obvious connection with Japanese woodblock prints of the 19th century. Somehow, I found a lot of unconscious background that was obviously very inspiring and influential for me, and still is.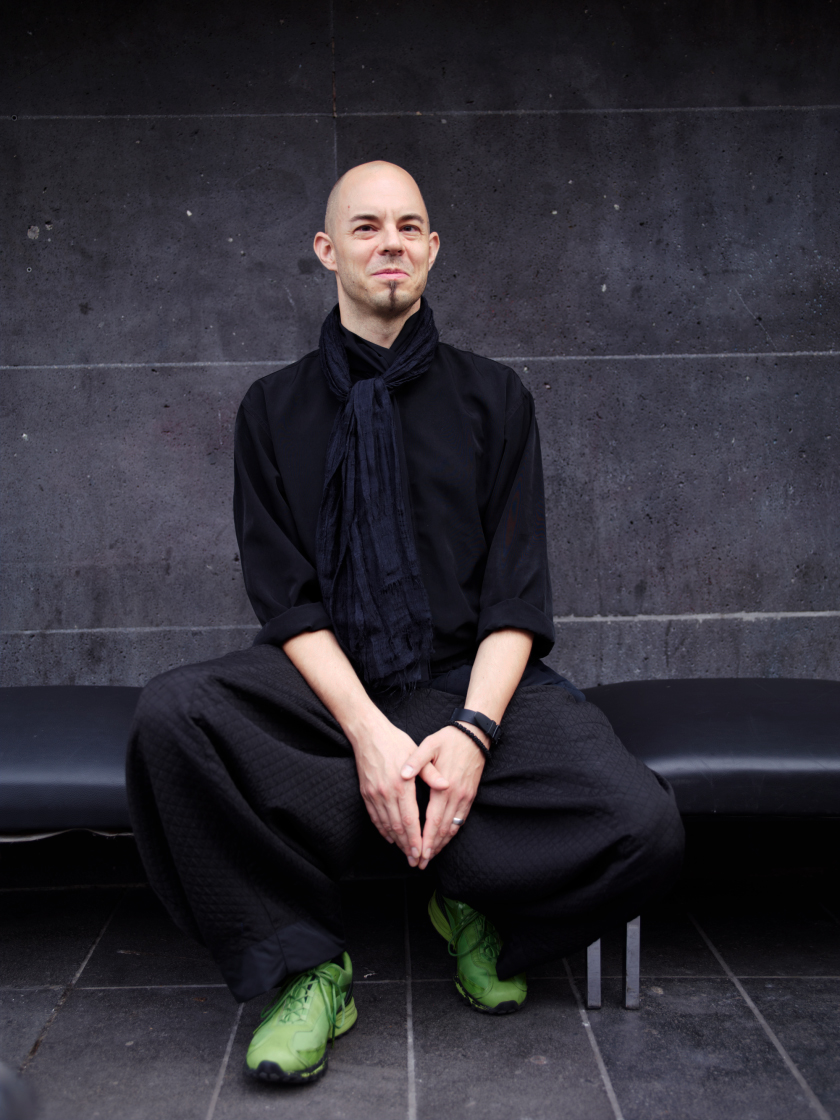 Photo: Martin Möll
The one thing I was surprised you didn't explore in your book is your love of shoes.
[laughs] Yeah, that's another aspect, but I couldn't talk about everything in the book. Maybe there will be another book in which shoes will definitely play a role.
As we all know, brands are very important, and shoes are carrying us through the whole day. Also, especially for playing, but also for walking and being stable and balanced, shoes are very important. We underestimate how important they are, and that's why people usually just buy the normal brands. I've always looked for shoes that give me an individual good feeling and that fit my feet.
Funnily enough, the now-famous Swiss brand called On was my first choice and what I used for decades. It inspired me so much and fit very well for playing, traveling, going to a cocktail party at the embassy when we play there, on the street, and in independent contexts. These shoes had very good designs in the beginning when the company was creative and avant-garde. But after a few years, they went mainstream and lost their aesthetics and quality for my taste. So, I had to look for other shoes that had that quality, design, and simplicity. It's an ongoing process of finding the right performance shoe. By performance, I mean, shoes I can live with.
Shoes are the most difficult part of your wardrobe that can be individual. You can of course have special shoes made, but they're usually made of leather. I avoid leather shoes. I'm looking for shoes that suit my way of working and my aesthetics, which aren't completely mainstream in the sense of reflecting a brand.
You're the most well-known Swiss jazz and new music musician. You've played a critical role in bringing visibility to the country's music scene. I think many Swiss musicians would not have a profile, globally, without you. But what that also brings is a sense of professional jealously among some of those people. How do you deal with that and get past it?
I never looked at things in that way—the idea that somebody invents something or individually brings a certain spotlight on something. Rather, I see it as a process. Kaspar and I, when we listened to music and went to concerts as kids, and then as teenagers, experienced a lot of people who played before us. Thomy Jordi, who later joined Ronin, was playing for 20 years in bands that inspired Kaspar and I when we were 12-14. We were influenced a lot by local people. Later, we were influenced by people like Steve Coleman. We had different bands in Zurich in the Bazillus Scene, with trumpet player Michael Gassmann and Bern with Don Li, for example. We all were sharing a lot. We also have Stephan Thelen's band Sonar and his previous bands, and groups like Om with Fredy Studer in the '70s, who recorded for ECM.
I may not be aware of all the influences that influence me, but I find it important that a musical result speaks for itself. How many concerts and records have we all experienced? There are a few important books about Swiss music history written by people with high integrity such as Bruno Spoerri. We also have Swiss Radio as an institution that has created a representative collection of music that has happened in Switzerland.
I find jealousy and competition normal phenomena. I'm not free of that myself. But I find it's not very fruitful for having a scene grow and blossom. I trust the individuality of the players, composers, and especially the bands. I find the results of bands very important, because a band is a very difficult vehicle to maintain. To keep a band alive over decades, to keep it together as a reliable organism that plays a lot, requires convincing audiences and organizers all over the world to pay money. Those actions are very relevant.
Most of my work has actually gone into band work and to keep the bands stable. This is also what I share with younger musicians. I find this aspect a little underestimated, especially from some people who maybe think their personal contribution is super-high. You need to let other people who listen to your music quote you and get energy from you. They may have collected your records.
Keeping bands together like Ronin for 20 years and Mobile for 25 years, with all their development in music and as communities, in which people stay with the band, giving their contributions because they get something back, reflects the resonance I get as a person and as an artist. The work I do for these bands, including founding a club and a label in which I try to support younger musicians, is all part of that.
Of course, I'm also a strong character as an individual artist. Sometimes these groups and communities have conflicts. That's a major point. Some of that comes from people maybe underestimating the work of keeping things together. When difficult conflicts happen, I have tried to provide solutions. For me, the most difficult moments were when I had to split with people, or when conflicts went so much into competition, and into other competitive social aspects, that processes became destructive. Sometimes it has meant we've had to stop working together. That's actually very rarely my wish. Music is the most important thing, not me as a "colonialist inventor."
Tell me about the collaborative process you engaged in to create "Seven Eleven" for Mannheimer Schlagwerk's The Numbers are Dancing album.
I'm very thankful they were so consistent and insistent on creating that project. It was quite hard for them during the pandemic. Dennis Kuhn made it possible. He invested a lot into this. I highly appreciate his integrity.
I've started to write more and more for percussion quartets. I've also written a piece for Third Coast Percussion in Chicago called "Third Coast Culture," which premiered online in 2020 because of the pandemic. In addition, I have a new piece called "Shaker Kami, commissioned for Les Percussions De Strasbourg, the oldest classical European percussion group. I've also written another piece for a small Swiss percussion quartet, as well as a few pieces for two pianos and two percussionists.
As with every composition, you must give the musicians a hint on where the drifts go, where the spins happen, how they have to be played, and what the drummer's doing. They also have to work out a lot themselves. So, "Seven Eleven" is not the result of a single development, but of a general flow in my work. I'm super-happy about the piece. I wanted to reduce and focus the material so the players can enjoy it a lot and find their way with a certain amount of rehearsal. It has a certain sound of togetherness. I wrote it with a long development for a so-called simple pattern, but that had hidden complexity in it. That led us to several light, almost Brazilian music moments. On the other hand, it also led to deep, ritual and minimal funk moments in the development.
I think "Seven Eleven" became a modern work of post-minimal music that shows, very clearly, my contribution with a structure that includes an interlocking groove and vertical rhythmic counterpoint and harmony development.
I'm happy that I'm part of this record in which we hear very different aspects of this percussion group in the context of minimalist or post-minimalist music. I also found it very interesting to hear it in the context of the other recordings, with every composer, including Dennis, Stephan Thelen, and Markus Reuter, choosing quite different ways of working. I've since created "Modul 66" with the pattern from "Seven Eleven."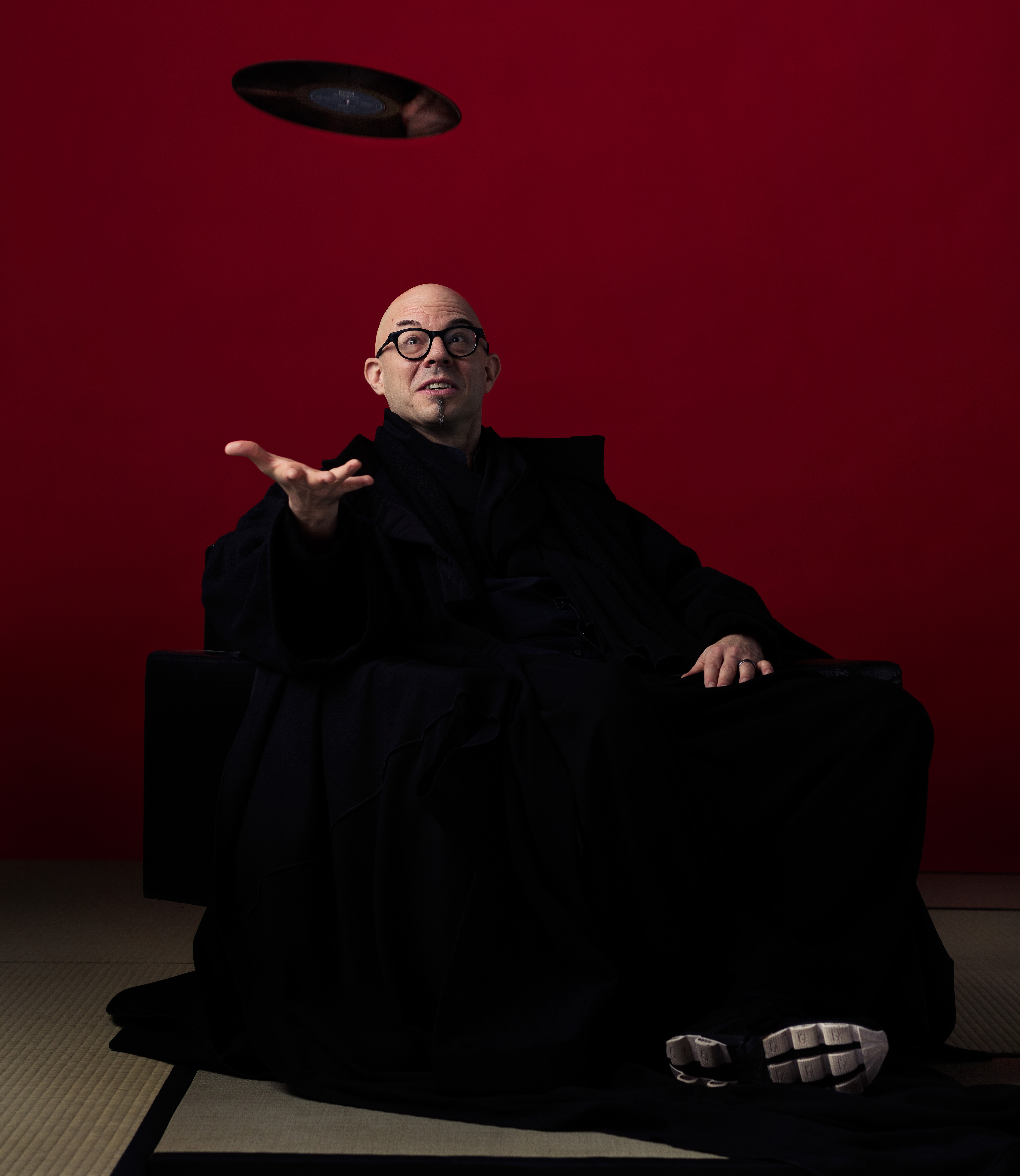 Photo: Christian Senti
Let's talk about some of your earlier projects that rarely get discussed. You're primarily known for your own compositions, but between 1998-2005, you were part of the Gershwin Piano Quartet, during which you recorded one album with them. Tell me about your interest in interpreting Gershwin and what you accomplished with the group.
Before I started to study classical music, I played drums, then boogie-woogie piano, blues, standards, lots of Latin music, and then funk. By that point, I was 13 and started becoming more interested in classical music, because my mother had a wish for her birthday that I should play a Bartók piece. So, I went to my jazz teacher and asked him to teach me a piece. So, this was my first classical piece. I had played standards by Gershwin previously, but in a jazz sense.
When I turned 15 and changed schools, I had a chance to study with a super-heavy Russian piano teacher named Boris Mersson who was really old school. He had the whole classical background. He was very strict, but he liked me. Before I started with him, he had heard me play jazz, which he was a fan of. He was already old. During World War II, he was always listening to American radio at night, including Duke Ellington and Count Basie. He would play the pieces directly after hearing them on the radio. He had perfect pitch. His other students didn't play jazz, so he somehow had an ear for me. Because he was very strict, I had to learn how to read music properly.
We started with Bach, Mozart, and went into Schubert, and then to more modern players—especially Debussy, as well as Stravinsky. But he had an ear for Gershwin, because he liked his in-between approach. So, what I played at the very beginning were the preludes of Gershwin. I couldn't read that by score then, so I had to learn it at home by heart, and then go to the lesson, put the score on the piano, and play it as if I was reading it. That's how I convinced him I was making progress.
After four years of really hard training with Boris, I had to decide after high school if I was going to pursue classical music or jazz. I went to a few jazz and classical schools to check them out, and finally decided to pursue a classical education. In that education, you very strictly learn the classical repertoire, but you also get to improvise on a very basic level. Most of the classical players couldn't really improvise, so they had to learn to improvise in a classical sense.
My improvisation teacher, André Desponds, immediately saw I could improvise in several ways. I was creative and unafraid of improvising with classical music. After one year, he had other very good improvisation students. One guy named Stefan Wirth was very good in late romantic improvisation, so he could improvise in the Rachmaninoff style. There was a woman named Marlis Walter who was very good in Bach improvisation and complex counterpoints. So, he thought "I can bring these people together to create a piano quartet." It was made up of the teacher and we three individual strong characters from these different fields. We had fun with that and did a local concert.
After that concert, there was a manager who had managed the Zurich Classical Symphony Orchestra and Gidon Kremer. He knew the classical world and felt it was a little stiff. He thought he needed a new band that created a new program that was attractive for classical halls. He said "Why don't you do this program you already play with a lot of Gershwin music and improvisation? Create a good program with the big pieces like 'American in Paris' and 'Rhapsody in Blue.'" So, we started that and became a big success. The manager had such a big network that we were immediately playing big events like Athens Festival and Rheingau Musik Festival.
For me, it was a bit like jumping into the cold water of big classical halls. We also had the opportunity to perform individual contributions. Everybody had a solo. For example, I would perform "I Got Rhythm." This taught me a lot about playing in big halls up to 2,000 people. I did it for several years for very high fees, with very high recognition as a classical player in that quartet. And later, I realized it was going in a direction which is not of much interest to me anymore. They wanted to do a program with works by Stravinsky and Piazzolla, as well as other things. It was very intense and would have involved me presenting new arrangements of this music. I decided to focus completely on my own music. That's why I quit the quartet.
I thought "My decision is to fully risk my life for my music and not take these high fees anymore." I'm super thankful I played with the quartet, because I had the very early experience of playing solo and acoustic music at a very high level of performance on very good stages and instruments.
The Gershwin Piano Quartet still exists with new members. In 2020, I wrote a new piece titled "352 For4Pianos" for them which had premiered just a few days before we began the lockdown here in Switzerland. For me, this was a very beautiful finish to my experience with them during which I learned so much.
In 2003, you recorded a fascinating free improv trio album called Measured & Detale with Philipp Schaufelberger and Daniel Mouthon, which involved two discs of variations on the same music. Describe what you sought to achieve with it.
That was an interesting thing, also, because it showed the wide work I also did at the time. It was totally free, improvised music. Philipp is an extremely good guitar player who's played with Harald Haerter and Dewey Redman. I appreciated his way of playing standards very much, but he's also a very good free player. Daniel was a mentor to me a lot when I was a teenager. He taught me a lot of modern abstract classical music and is very important in the Swiss free scene as kind of a creative music philosopher. He's also a very good composer who works in classical, modern music, and improvised music.
The goal of Measured & Detale was to have a record in two parts that you can listen to together, simultaneously, on two different CD players. When we went into the studio, we wanted to create improvised music that can work as two albums, but that you can play at the same time. The trio did a few concerts, as well.
I appreciate the musicians and also that the album shows an aspect of me coming up and learning as a musician. Maybe it helps people slowly realize my way of playing minimalist music does not mean I cannot play anything else. It was a decision to do so. I've learned from all these different projects and backgrounds to finally arrive at my own style.
When I established my solo career, I didn't want to emphasize those things because it confuses people. So, with the book, and these recordings you mention, we can realize the background of my musicality is quite wide. I also didn't want to brag and say, "I know so much and I'm such a good, wise player." I wanted to reduce what I did to a major statement. But I also trusted that there are people with big ears who hear in our music, the whole background of new music, improvised music, and classical interpretation.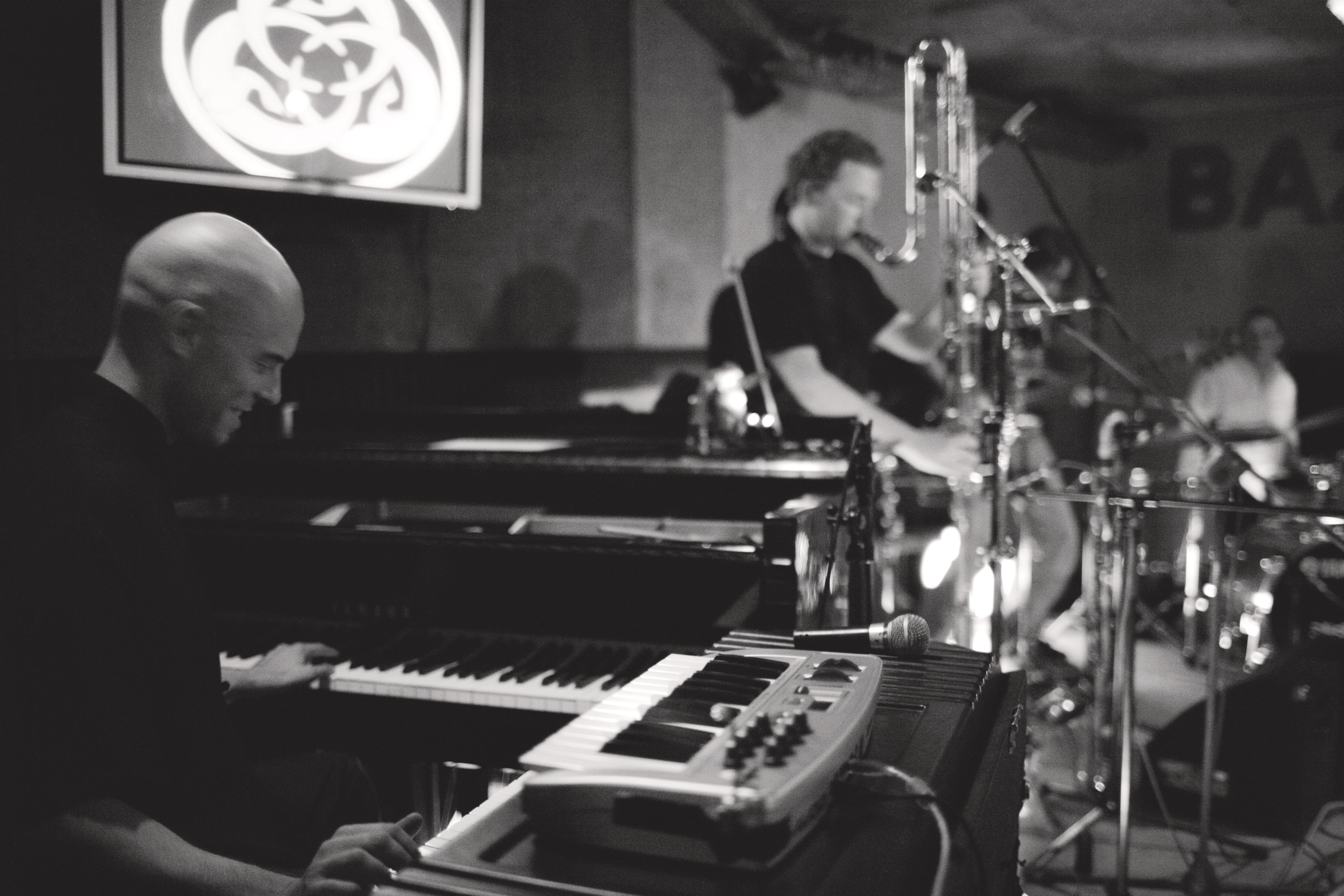 Nik Bärtsch, Sha, and Kaspar Rast perform at The Bazillus Club, Zurich, 2004 | Photo: Nik Bärtsch Collection
Let's delve into your very first recorded project, The B-Flat Live Mix LP from 1994, in which you were involved in a wild intersection of contemporary music, including hip-hop.
That was a very important time. It was recorded at The Bazillus Club in Zurich, where we also started our series of Monday concerts, before changing to my own club Exil in 2009. It was an underground, illegal club for a long time. It was really cooking on a high level in terms of groove music and community.
What I really appreciate from that club is the founder, Beat Kennel, a very important figure in Swiss jazz history. He was responsible for the Africana Club where Abdullah Ibrahim played a lot. Then he established The Bazillus Club. The B-Flat was the follow-up club, which was then a legal operation. It later was renamed Bazillus again.
The B-Flat Live Mix album is a result of the kind of jam community sessions we held in a very old school sense. There were no jazz schools then in the way we know them today. You'd go there, make your way on stage, and play with all the musicians. Kaspar and I both made our way there. There was always an emphasis on groove and pattern work from African, folk, and hip-hop music. It was all reinvented in some sort of urban voodoo mix style. That really inspired me a lot because it was not emphasizing the post-bop approach in which you had to present certain virtuosity. It wasn't about playing clichés, but trying to find your way in between the lines. We also had amazing workshops with Beat Kennel. It was never academic or conservative in terms of keeping jazz pure. It was about bringing in young people and giving them a chance to express themselves. This education in a very direct, urban journal sense was very important and you hear the result on that album.
You're now in a similar position with your independent label Ronin Rhythm. You're giving young, underground musicians a chance to make and release professional recordings. Provide some insight into your drive to run the label.
When I started, I never had the chance to play in a band with well-known, international touring musicians. I had to learn everything on my own, through my bands, and my colleagues. I eventually signed to ECM and gained more contacts with musicians and people in the music industry.
I understood the daily challenges people have as free musicians and musical entrepreneurs. Switzerland now has very good music schools, which developed in the last 10 years. That part has changed a lot. What hasn't changed is that we don't have great support, practically and logistically, in terms of teaching people how to keep a band together, how to be a good band leader, and be an artist with integrity.
At first, I established Ronin Rhythm to keep my pre-ECM, independent records available. But then I realized that it could be an opportunity for musicians who are very young to release their music, and share the profits 50/50. It's a very good model for artists, because I don't want to make money with it. I want to create something that enables musicians to show their art. I also get to learn from the younger players. Over the years, more and more records were developed and released. Some artists trusted me as a producer. Others just wanted to present their ideas.
We've released records, like Markus Reuter's Falling for Ascension with Sonar and Tobias Reber. Markus got to present a unique aspect of his work, which he already had previously explored very early on in his career. So, the label is also a platform to bring people together. It's a boutique label with a capacity to present things which listeners can trust to be of a certain quality. It also lets younger people develop and compose differently.
It's very tough and difficult to finance, but it's a way to share my know-how and help make things happen for musicians. I'm also relying on the artists themselves. They have to bring in a lot of enthusiasm and public funding. But as long as they get something back from the platform and the visibility it creates, I think it makes sense.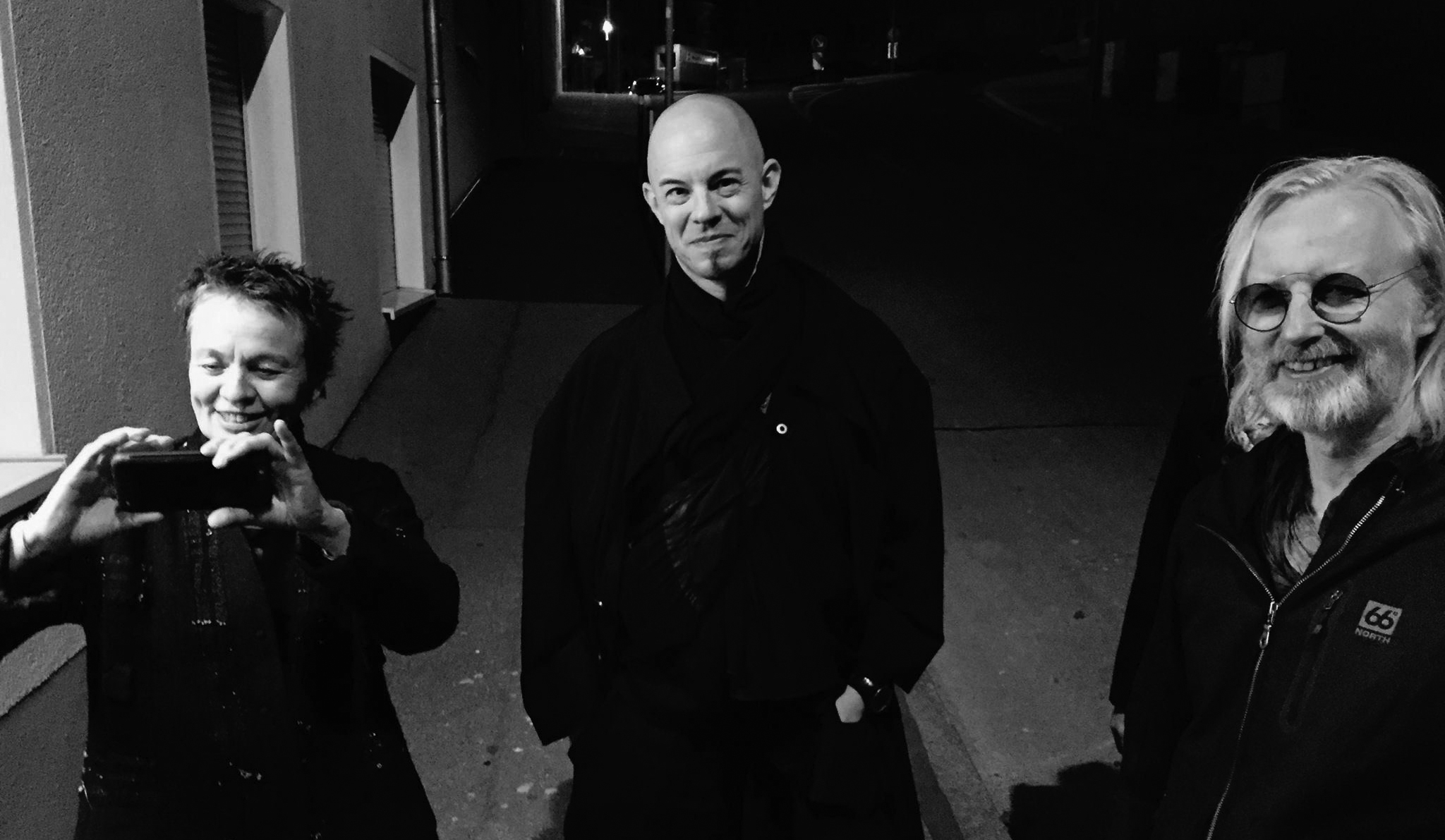 Laurie Anderson, Nik Bärtsch, and Eivind Aarset, Brighton, England, 2016 | Photo: Nik Bärtsch Collection
You've performed several times with Laurie Anderson in recent years. How did that opportunity come about and what has the experience been like?
I was invited to perform at the 2015 Ludwigsburger Schlossfestspiele, a festival close to Stuttgart. The proposal was for the series "Song Conversation," which was an evening with a singer, created by the festival head Thomas Wördehoff. I typically avoid working with singers because the music changes completely. But the invitation was very interesting. I was also able to choose another partner. I wanted to work with Eivind Aarset, who I've played with before. He has even worked with us as part of Ronin.
So, we were looking for a singer. I had a few people in mind and Laurie was one of the performers I listened to the most during the late '80s. Her dramaturgical way of creating sound spaces was very inspiring to me. The festival director knew her. So, I sent her my pieces and asked if she was interested. And she was totally intrigued. We did two shows at that festival, which were very interesting and beautiful. They included a lot of her music, some pieces by Lou Reed, "Modul 42" with lyrics, works by Eivind, and even the song "Schlafen" by Alban Berg, which I arranged for Rhodes and guitar. It was really cool.
We went on to work together again at the 2016 Brighton Music Festival, during which she was the artistic director. When we played with Mobile in New York City that same year, she came to the show, and we hung out. She likes the group a lot. It probably fits with her wide musical taste, aesthetics, and also her very deep spirituality. She's a very politically-engaged person and discussed the many challenges America is facing, as well as the hope that there are some new and better directions emerging. She's a very positive, confident figure of integrity and spirituality. She's really a role model.
What are your thoughts on Russia's invasion of Ukraine?
I played my Entendre release concert in the Neumünster church in Zurich in April as a charity concert for Doctors Without Borders. Together with the organizer and the church, we collected about 10,000 Swiss Francs for the organization. In addition, my apartment building has offered two apartments to refugee organizations and we will see how we can support the affected people. Several Ukrainian artists who came to Zurich also hang out during our Monday concerts.
I think we should do in this situation what we always do as artists: focus on our art and its international community, including all the affected countries, artists, and listeners. Emphasizing music instead of hate is essential. Of course, this always means in an Aikido sense to defend our values, people, and institutions with prudence. I emphasized in my book the fundamental importance of the freedom of artistic expression. This, of course, also means that the artists are using this freedom with the necessary appreciation and care.
Creating music together with other people is the opposite of destroying things and beings. It needs a tender and careful process.
How do you maintain such an optimistic worldview in such a dark time?
I've studied a lot of biographies of people such as Mozart, Schubert, Stravinsky, Shostakovich, and Philip Glass. All of them were challenged by situations such as war, disease, financial loss, and pandemics in a sense we cannot imagine in these days.
So, our experiences are less severe, and we should appreciate that. We should still share optimism and confidence in our communities, as well as the democratic consciousness that is in danger in so many parts of the world. We should also project confidence in science and our modern creative society. That's how I see it.
I'm not living on the planet of the anti-democratic dictators and figures. I also don't live on the planet of people who hate each other. In my book, I say "I live on Planet Music." My work is a pragmatic and realistic utopia. And Planet Music has certain strengths and energy. We need to fight for what's good about this world, so we don't go under with these other negative developments.