Paul McCandless
Connective Integrity
by Anil Prasad
Copyright © 2018 Anil Prasad.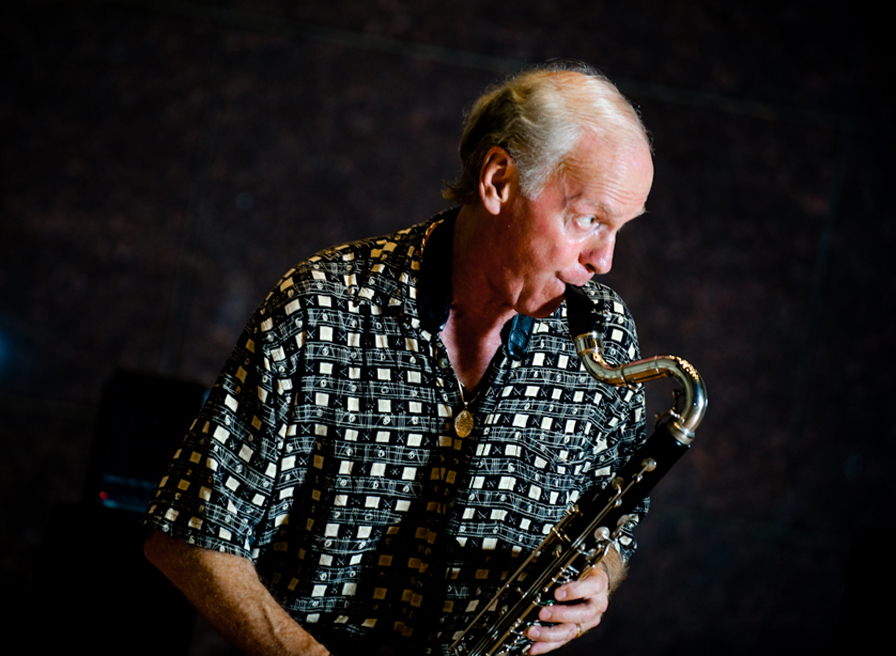 Paul McCandless is too modest to call himself a revolutionary. But as part of Oregon, the master reedsman played a fundamental role in altering Western musicians' perspectives on what was possible within the jazz idiom—and ultimately helped define a global musical hybrid approach known as genres such as "world fusion" and "world jazz."
Oregon was formed in 1970 by McCandless, guitarist and pianist Ralph Towner, bassist Glen Moore, and the late percussionist and sitarist Collin Walcott. It was one of the first ensembles to combine jazz, classical, folk, Indian, Latin, and rock elements into a seamless, instantly-identifiable sound. The group is also celebrated for incorporating intricate compositions and improvisation into its 28 albums and live performances. Its latest recording, 2017's Lantern, finds the quartet's current lineup of McCandless, Towner, drummer Mark Walker, and bassist Paolino Dalla Porta, continuing to deliver at the highest level.
McCandless' melodic, singing oboe, bass clarinet, saxophone, and English horn work is one of the defining components of Oregon. His sound is also critical to his contributions to The Paul Winter Consort, a group he and the other three original members of Oregon were a part of from 1969 into the early '70s. Members of Oregon continued working with The Consort until 1972, after which they departed to focus on their own band. McCandless went on to guest with The Consort and other Winter ensembles, contributing to albums and performances to the present day.
Morning Sun: Adventures with Oboe, is a 2017 retrospective exploring McCandless' work with The Consort. It begins with McCandless' celebrated piece "All the Mornings Bring" from The Consort's 1971 album Icarus and continues on a journey across decades of the group's output, all the way to his most recent recorded contributions on 2010's Miho: Journey to the Mountain.
McCandless' first solo album from 1978 was also titled All the Mornings Bring. It features an expanded interpretation of the composition, in addition to other works involving a woodwind octet. His next solo effort, 1981's Navigator, with Dave Samuels, Ross Traut, Steve Rodby, and Jay Clayton, found McCandless stretching his writing capabilities into longer-form pieces. His subsequent solo albums, 1988's Heresay and 1992's Premonition, reflected a period of deep introspection and freedom, during which he created two of the era's most inventive jazz releases.
In addition to his solo and group output with Oregon and The Consort, McCandless has been part of many other notable collaborative projects across his career. He's worked with Carla Bley, Charged Particles, Béla Fleck, Al Jarreau, Nguyên Lê, Pat Metheny, Jaco Pastorius, Steve Reich, and Eberhard Weber—just to name a few.
"I've always been fascinated by Paul's sound and musical elegance," said Lê. "My friend and mentor Art Lande introduced me to Paul in 1992 and we first recorded together on my second album Zanzibar that year. What a joy and delight it is to play with him, and to hear my compositions come to life through his exquisite and unique talent. I love his albums Heresay and Premonition, both of which are big influences on me. What I love most about Paul's artistic identity is that he delivers the same passion and dedication with the most subtle whisper to the wildest cry on his instruments, always with splendid grace."
Aaron Germain, the bassist for Charged Particles, a jazz trio that regularly collaborates with McCandless, and performs music from Heresay and Premonition, shares Lê's perspective.
"My exposure to Paul has changed me as a musician," said Germain. "In the studio and on the road, I've witnessed his prodigious approach to pitch and timbre, the emotional intelligence of his phrasing, and his singular wit. I've been playing his repertoire on the road with him this year and his compositions have left a strong influence on my own writing. He has a genius for strong melodies with unique intervals. And his use of slash chord harmony creates mind-blowing possibilities for melodic improvisation. The musical world is lucky to have his artistic voice, and I am lucky to play music with him."
Innerviews met McCandless at his home in Sonoma County for this laid-back, career-spanning conversation. The depth and nuance he brings to his music was mirrored in his warm, soft-spoken and detailed approach to this interview.
What's your perspective on the value of music during the challenging period we're living in?
I think music and the arts are very much out of tune with the way things are going politically and culturally. It's up to artists to try and present ourselves and our points of view to deliver an alternative to what's going on right now. One of the great things about instrumental music is that because it doesn't have words, it's not confined to a specific meaning. Yet, it can communicate a perspective or philosophy that is very effective.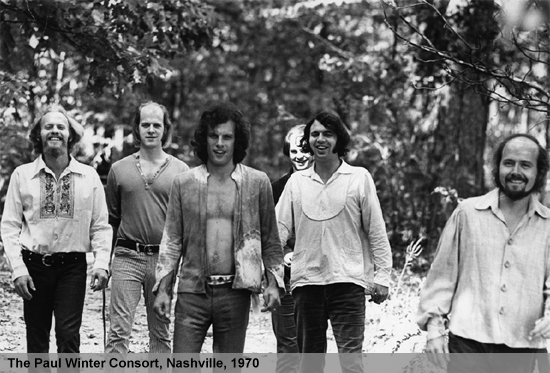 When you joined The Paul Winter Consort in 1969, the U.S. was in the middle of the Vietnam War. How did that influence what you were communicating at the time?
We had a piece in our repertoire called "Requiem" by David Darling that was dedicated to a friend of his who died in Vietnam. The music presented the horror of that situation. I think the group's politics were pretty apparent from it.
Do you feel music can relay information that can help counter negative forces?
A lot of the music Oregon made was free and completely improvised. I think at that point there was a connection between music that was free, and souls, minds and people that were free. The notion of making things up as you go along was so important. Audiences did something with that information. When Oregon used to travel to French Canada and Eastern Europe, we got the impression from the audience that their politics were literally being reinforced by the freedom they found in the music.
The Consort also featured improvisations. We used to do a piece called "Lose Your Mind and Come to Your Senses." We'd turn off the lights when performing it to encourage people to listen without visual references. It was a very potent form of communication.
Tell me about the vision behind the Morning Sun compilation.
It started with a conversation Paul Winter and I had. I said to him, "I'm really grateful that some of my best work didn't end up on the cutting room floor and was included on some of the albums I made and recorded with you." He took that as inspiration to put together some of those best performances on a single album. What's cool for me is that the album reflects a great time span going from the late '60s through recent years, including recordings we made at the Miho Museum for the Journey to the Mountain album from 2010.
Paul has made a point of recording as much of the music as he could. So, we were able to go back to 35-year-old performances and pick out the most effective pieces. The focus was on the oboe and English horn, which aren't instruments typically used in jazz or improvisation. So, the compilation shows the open situation I was a part of that allowed me to find my own voice on those instruments in that style of music.
Paul had a vision for what instrumental music could be, which was a big inspiration for me. Through Paul, I found music that fit my major instrument, which is the oboe. Not all styles of music are very compatible with the oboe and English horn. But Paul, in his search for what he called a new rhythmic idiom, made music that was very compatible for the sound and phrasing of the oboe. The oboe is at its best when it's playing a melody and Paul's music has always been very melodic. He and I are also both from Central Pennsylvania. There's something about having grown up in that school system that also created the affinity we have for each other, both personally and musically.
Expand on the new rhythmic idiom you explored in The Consort.
The music had a kind of groove that came somewhat from South America—especially Brazilian music. But we weren't really playing samba or bossa nova, which by that time was still very popular, but starting to fade. There was something about the kind of swing the music had. It didn't swing like bebop or jazz. As musicians, we'd call the swing element "eighth notes" because it reflects more even sub-divisions. That also opened the door to the music of the popular world, which wasn't swinging, but had an even feel. I think Joni Mitchell and James Taylor were doing things that inspired jazz musicians of the day, because their sense of rhythm and phrasing wasn't rigid. If they needed an extra bar to make the lyrics work, they did that. It became very popular to do that. The forms were becoming more open. The rhyme scheme of the music was more flexible and not bound by the meter.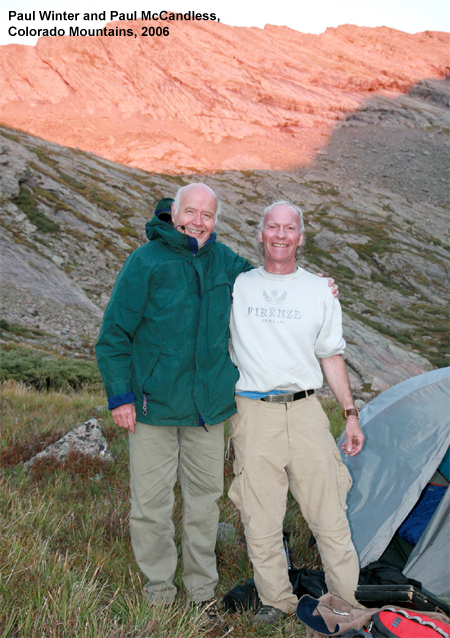 Reflect on the making of The Consort's Road and Icarus albums.
We created a kind of musical approach most of us hadn't heard before. The rehearsals, studies and experiments that led to Road were about pursuing the new rhythmic idiom. It came into being partly because Ralph Towner was inspired to create a whole new repertoire for the band that fit its members perfectly. It was a great gift to The Consort. We reached some really great heights in terms of excitement and being able to communicate with audiences during that period. Road really has a spark that comes through the album.
Icarus was a studio album produced by George Martin. He had a tremendous experience working with The Beatles and helped us find new ways to capture instrumental music. In his book All You Need is Ears, George said Icarus was one of his favorite recording projects of his entire career. I still glow with pride at that quote, because he was a real visionary and helped bring a lot of creative music into the world.
I remember George being pretty relaxed during those sessions. Things were going to his liking. He really loved Ralph's compositions. George played oboe himself as a young man. It was part of his musical education. Paul Winter and I both suspect the sound of the oboe and its presence in The Consort was one of the things that attracted George to the group.
When he came into the recording project, I remember thinking that he'd be telling us what to do, but he didn't do that very much. We provided some sound effects and orchestrations that were very unusual and part of his studio savvy. We did some backwards piano on "Ode to a Fillmore Dressing Room." We used some renaissance instruments in a very jazzy kind of context. Ralph did a great, regal solo on "Sunwheel." Ralph also wrote "The Silence of a Candle" for Icarus, which is a really beautiful vocal song—the only one of its kind in Ralph's career. It's interesting that it could fit in so perfectly. I think George's vision really carried through the whole project.
Martin was one of very few Western producers that had experience with Indian music in the early '70s. What did he make of Walcott's use of sitar, tabla and mridangam on Icarus?
Collin was a very musical person and had a gift that allowed him to get a glorious sound out of any instrument he touched, even if it was a cowbell. He had a real musical sensibility that came through everything he did. It wasn't necessarily about a lot of notes or virtuosity. It was about a sense of intimacy and simplicity that spoke to a lot of people.
There were some areas of similarity between George and Collin. Collin had been Ravi Shankar's student and his road manager. He also studied with Alla Rakha. George had contact with Indian music through some of his work on Beatles records. We walked an interesting line. Collin played instruments that had a very strong association with Indian music, but we weren't playing Indian music. We were finding a new style of music that wasn't traditional and was breaking some new ground. George was very open to everything we were doing and appreciated what Collin and the rest of the group did.
Describe how Oregon emerged out of The Consort.
At a certain point when we were on tour with The Consort, we had an evening at a place called Soroptimist House in Long Beach, California. We were able to hang out and play there. A kind of music that was totally new to us emerged and it was very narrow. We could only play it using oboe, tabla, classical guitar, and acoustic bass. It was very exciting and galvanized our interest in what might be possible. We discovered our identity as a group in reaction to the music we were making that night.
We didn't leave The Consort all at once. Collin wanted to pursue some other directions because he wasn't a jazz musician. He wanted to play music that was more in tune with his politics. He resisted anything that resembled a show. He tended to find a way to communicate to an audience without it being very flashy and The Consort was going in another direction. It was trying to refine a repertoire to a place where it could reach people on a consistent basis. The repertoire changed slowly, but once we achieved a certain level of perfection, we tended to stay with what worked. Collin was very committed to experimentation and that was another reason he branched out.
Glen didn't play on Icarus. Paul was looking for a so-called heartbeat that electric bass was now playing in a lot of popular music. He wanted to incorporate it into the rhythmic idiom. Glen was exclusively an acoustic bassist and didn't make the transition to electric bass a lot of jazz players found themselves required to do in the '60s and '70s.
Ralph moved on and primarily became known as a piano player in jazz circles, subbing for Chick Corea. He knew Dave Holland, who was in the process of making his first ECM record. I think Ralph's initial meeting with Manfred Eicher was through Dave. Ralph also worked with Peter Yarrow from Peter, Paul and Mary. He was functioning as a kind of accompanist for them. They weren't doing any of his music, though.
I remained connected to The Consort and have continued playing and recording with Paul right up to the present, when my work with Oregon permits.
In the early '70s, the group really began to build its following through performances at WBAI in New York City. It was an underground radio station where we'd play all this improvisational music in a public concert setting. It had a space called The Free Music Store where we'd perform. We'd start at midnight and play until 6am. Sometimes, two of us would improvise as a duet and the other two would go out and get coffee and donuts. We'd fade in and out of each other's performances that way. We started reaching so many people as a result. People would be hanging from the rafters.
Eddie Sauter, one of the great composers from the '40s and '50s for the Sauter-Finegan Orchestra came to one of our gigs and said "It's amazing that something so good would be so well attended." Aaron Copland came out and said "I love the music. Luciano Berio and the boys have been trying to write this sort of stuff down forever, but you guys are just doing it." That was a real thrill to hear. So, WBAI and The Free Music Store really represented the beginning of our success as an ensemble.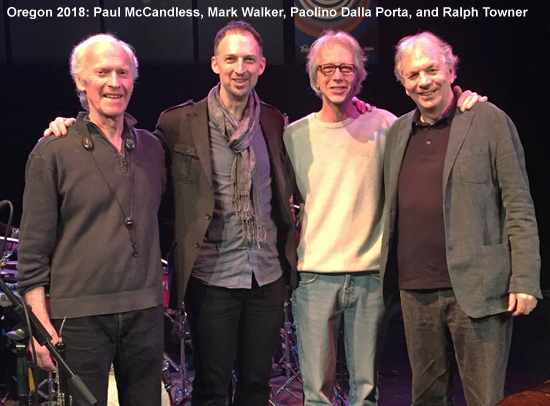 In 2017, the group released Lantern, its most recent recording. What are your thoughts on where it sits in the Oregon pantheon?
One thing that makes it unique is that there are compositions by each member and that gives it an original flavor. The other thing is that Ralph wrote some beautiful music for this record. Most Oregon albums live and die by Ralph's pen. Ralph is a terrific guitarist, improvisor and performer, but it's his work as a composer that reflects his greatest gifts. Ralph is really like Duke Ellington in that he can put the musician's name on the part. What Ralph writes for me is always right up my alley. I often feel I just know how to go forward with his music.
I contributed my version of "The Water is Wide" to the album. It's a song I fell in love with after I heard a recording of James Taylor doing it. His sense of rhythm, harmony and how he uses his guitar is wonderful and delivers an incredible truthfulness. When you go to a Taylor concert, you feel like he's looking you right in the eye and singing to your soul somehow. So, that introduced me to the song. I wrote a rather lengthy bridge for it that creates a new framework for the piece. Paolino Dalla Porta also plays an incredibly potent solo on that piece.
What drew you to bringing Dalla Porta into the group?
Paolino is a virtuoso bass player who is a wonderful fit. You never get the sense that he's trying to show you how much he can do. He's way past that. He's a brilliant accompanist and soloist. It's unusual to find an accompanist in a bass player who has such skill. He's very easy to work with. Paolino also has a great sense of humor, which is key to our personal relationships. Laughter is one of the many places we come together.
Why did Glen Moore leave Oregon in 2015 after 45 years with the group?
I don't quite understand it myself. The things that weren't going Glen's way had been in place for a long time. I didn't realize how much of a burden it was for him to be left out of certain parts of the music. We didn't play very many of Glen's compositions, but the ones we did were kind of a foil to the other music we were writing and playing. So, I felt his music was a plus. But we found ourselves not doing everything he wrote. I think Glen was also very committed to playing piano. It was an important outlet for him. He wrote a lot of music that he played on piano. But Oregon really only needed one piano player and that's Ralph. I didn't realize how strongly he felt about that until he said he was going to leave. It really was a shock. It was only two weeks before we were going on a European tour. Ralph's wife Mariella Lo Sardo suggested giving Paolino a try. Both Ralph and I had played with Paolino before in a number of different contexts. We found him to be a really wonderful guy to play with. He's a very heartfelt, emotionally deep musician.
The album's title track is one of the most mercurial free pieces Oregon has recorded.
It is. It really came to life. Those free pieces can sometimes be hard to do in the studio, because we might be going through a texture a minute. Things can happen very quickly or very slowly, and encompass a wide range of styles. Sometimes the piece doesn't catch fire, but this one did in a really wonderful way. It came together so well. Paolino found his way of playing Oregon music that was very complementary to that piece. It goes into a lot of different spaces, further than anyone ever expected. It has a wild, propulsive and intense style to it.
What is it about the musical chemistry of the group that allows these pieces to emerge?
I don't think any of us completely understand it, but it's one of the things we do that a lot of people don't do. With a free piece, you never quite know what you're going to get. At the same time, you can find yourself spending a lot of your energy focusing on not doing what you did the last time. Sometimes one free piece might resemble another. Some of them are completely maverick and unpredictable like "Lantern." I think what draws us together on the free pieces is a language we've evolved.
In terms of consistency and mastering the language, we initially had a lot of situations in which the pieces fell apart and came crashing down, to our great chagrin. But over time, we've achieved a kind of fluidity. We're now capable of sustaining interest and consistency throughout the pieces. So, now the pieces are longer than they used to be. We can keep the bouncing ball aloft. It's all part of mastering the Oregon style.
At this point, if I hear a member playing something, I immediately have a mental description of what's going on and I can choose to be with them or oppose them and go somewhere else completely. Form has a way of asserting itself when there's no form, often by the first or second note. As they say, that's when the game is afoot. There's a promise that can be fulfilled in an improvisational setting. In a way, these pieces play themselves.
I believe Oregon is one of the most influential groups in history. What's your reaction to that perspective?
It's thrilling that some people think that. It's possible. You never quite know how much of an influence you've had, but one of the pleasures of being an older musician at this point is meeting young guys that can play the keys off their instruments coming and saying "If it wasn't for you, I wouldn't be playing." And that happens a lot. One of the things that makes it so satisfying when that happens is that these people are great musicians. They've learned a lot of lessons from us we didn't even know we were teaching.
I remember a concert Oregon did in Town Hall with Alla Rakha, Hariprasad Chaurasia and Shivkumar Sharma on the same bill. Because Collin was a student of Alla Rakha, he agreed to sit in with us. Oregon was very different with Alla Rakha on tabla, who was exclusively an Indian classical musician and a master of the style he helped create. Collin's way of playing the same instrument used the same tones but had vastly different implications and references. When Alla Rakha played with us, it wasn't Oregon anymore. He didn't quite have the sense of melodies. He understood the things our music had in common with Indian music, which was very little. Indian music features climactic solos. Oregon's special treatment is to deal with music that's not climactic. It has a different way of achieving its goals rather than being fast and loud. I'm pleased there are younger musicians that have also gone down that path.
Towner told me he felt Oregon hasn't received its due for its accomplishments. How do you feel?
I think there's room for improvement in that area. [laughs] We had a trajectory from the beginning that carried into our successful recordings. We get our due from a lot of musicians—people who are familiar with our style and the language we speak. They've acknowledged us for going places that never occurred to anyone else to go. But we haven't received as much credit as we would like.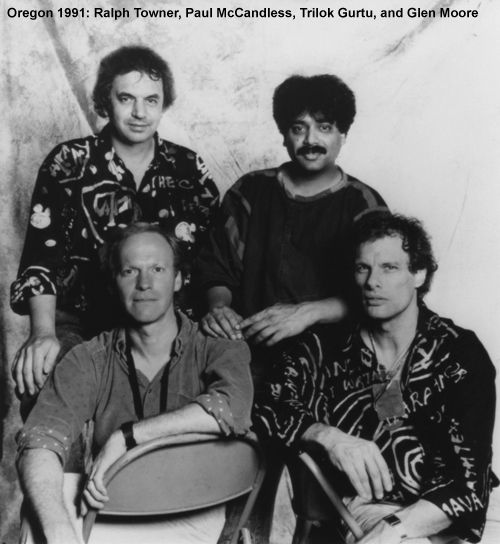 How do you look back at Oregon's years with Trilok Gurtu?
There was a lot of cross-pollination because Collin and Trilok were good friends. I think they connected through Jasper van't Hof, the great piano virtuoso. There was a celebration of Charlie Mariano's 60th birthday with Jasper. I think Collin and Trilok were invited to sit in with Jasper and Charlie and that was the beginning of their friendship. Trilok introduced Collin to playing in a jazz style he hadn't experienced before. Trilok was more Western than Collin in terms of referencing musical styles. Almost as an aside or a joke, Collin told us he thought he had found his replacement. Trilok was both a jazz musician and an Indian musician with some other influences. A lot of music on his recordings are very hard-driving and funky.
After Collin died, there was a period fraught with a lot of pain. The terrible blow of Collin dying made us consider not playing anymore. It took some time to realize we wanted to play this music no matter what, even though getting together would always remind us of his loss and absence.
There was a memorial for Collin in New York and Trilok was there. He sat in with us and it was surprisingly exciting. None of us knew his playing that well, but we felt we could do some of the things we had done with Collin. There were also other areas we could explore and play in that we hadn't been able to before. Trilok was very sparky and tended to race ahead. We were able to play music that was more like fusion at that point. It was really fun for Ralph and me. It was a side of music we both really loved, but it didn't really fit in the Oregon style.
Trilok got very, very busy with the John McLaughlin Trio in the years building up to the album Live at Royal Festival Hall. That was a great record. They toured almost non-stop for a year. There wasn't much room for Oregon at that point. So, we were touring with Trilok for the one month off from McLaughlin he had during the year. At a certain point, there just wasn't enough time to fit Oregon into his schedule.
We had got so plugged into Trilok's influence that we didn't know if we could actually play without him. But we got a gig in Mexico City as a trio and it was spectacular and thrilling. We were able to hit a lot of bases we hadn't hit before. We realized he had something. Once again, we discovered there was more to play. So, we played as a trio and made a couple of records in that format. What happened is it improved our melodic playing quite a bit, as well as some of the classical sides of what we do.
Describe the decision to invite Mark Walker to join the band in 1997.
We eventually decided we missed the propulsion, drama, excitement, and seismic aspect of the drum set. Steve Rodby and I had become friends. He worked on my album Premonition. The album was supposed to include Steve, Lyle Mays, Will Kennedy, and Mark on drums. Unfortunately, Mark broke his hand in karate class leading up to the album, so he couldn't play on it. But it introduced me to Mark and I realized that he'd be perfect for Oregon. Steve and I hatched a plan to get Mark in the band. He played on our Northwest Passage album and it was perfect. Everything we wanted to have on drums was there with Mark. He was the new guy for almost 20 years. [laughs] Mark is a South American music aficionado. He knows a lot of the different styles played there. With Collin, we weren't playing Indian music when we had sitar and tabla. With Mark, we're not playing Latin music. But there's a flavor in Mark's skill set that allows him to integrate an element of that into what we do.
During the Vanguard era, Oregon would have fights during the making of albums, temporarily break up, then come back to the studio and be friends again. Tell me what was going on.
There was definitely some tumult and I recall a few instruments being thrown, but nothing was lit on fire. [laughs] Glen and Ralph would have some moments. I often felt that Collin and I put a lot of our energy into keeping these guys from blowing up. But I think the music mattered so much that it was worth having a fight over. I think the music was what kept bringing us back together. It was so hard to create a perfect take before digital editing. We didn't use to have the enhancements we have today. So, each tune you hear on an Oregon album is a miracle. They came so close to not ever happening. In the early days, we couldn't play the Oregon style that well and consistency was a long way off. Some of the other pieces we managed to record involved great effort too and achieving them would be unreachable today. Take "Aurora," one of Ralph's songs from Distant Hills for example. We once tried to re-record it but we couldn't come close to the emotional pitch we reached on the original.
Did the band ever get caught in the trappings of high-profile musician life in the '70s?
No. For whatever reason, we didn't get involved with drugs. Some of us had taken LSD, but we didn't touch the life killers like cocaine, which became very popular, especially in the '80s. I think there was a kind of humility that kept us from going on the raging ego and drug trips that pop and rock musicians got involved with.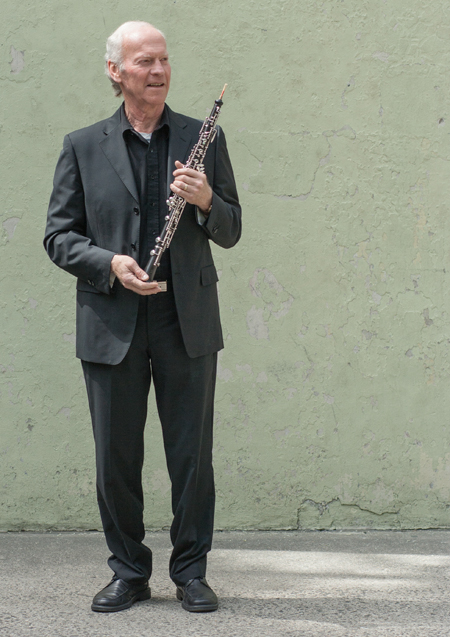 How did Vanguard and Elektra contribute to the forward momentum of the band during the '70s?
Each label had its place in our evolution. We were very fortunate to do so much recording. Vanguard really allowed us to experiment with all the ideas we had. They had their own studio, so studio costs weren't a factor. No-one was watching the budget. That meant we could explore a lot of different ideas, approaches and concepts. It also gave us plenty of time to build up our repertoire and instrumental skills. As I said, some of the pieces that found their way onto the albums were miracles. We were given the freedom to come up with them and work on them.
Our manager Bill Traut managed to get us a great contract with Elektra in 1978. We did some of our best records during that era. We had a really brilliant engineer in David Greene and we were benefiting from steps forward in technology as we moved into the digital era. David was the chief engineer at Phil Ramone's A&R studio in New York. We met him through Paul Winter. Dave helped us achieve really brilliant, iridescent sounds on Out of the Woods, Roots in the Sky and In Performance. Those records had the best sound of the first period of the band.
In 1979, Elektra offered you a solo deal which yielded All the Mornings Bring, your first album as a leader. What made you want to revisit the title track and use it as a key statement for the release?
That piece was my first composition for The Consort and it evolved. I felt "All the Mornings Bring" was one of my better tunes. I had a slightly different form in the beginning of the piece on my album. One of the things I discovered I enjoy as a composer was refreshing the listeners' ears by offering an interlude or modulation as opposed to just playing a tune again. As a fledgling composer, I found myself adding sections to pieces to satisfy the need for a release.
The other thing is that I had connected with a number of friends who were mostly Manhattan School graduates from a woodwind octet. I played some Mozart with them and felt inspired to write some of the first arrangements for that large ensemble. It had two clarinets, two oboists, two French horns, two bassoons, Dave Samuels on vibes, and Eddie Gomez on acoustic bass. We had a large ensemble, so you'll hear more of a chamber version of "All the Mornings Bring" on the album.
What was it like for you to step into the leader role?
I was uncomfortable with it initially. I felt it took so much energy to do all the things a leader should do apart from composing the music, practicing and contributing a good read for the oboe. I had to handle the finances and logistics of having a band. At the time, it was a little too much for me to handle. I think I've always been an ensemble kind of guy. I've always felt comfortable in cooperative groups.
How do you look back at 1981's Navigator, your second solo album?
That album came about because I was playing with Dave Samuels, Ross Traut, Jake Laden, and Steve Rodby for fun in New York City. We'd get together in each other's lofts. Dave and I were learning how to create long-form pieces—things that weren't just a jazz tune, but had some shape to them. It was a wonderful period. I hadn't started playing soprano saxophone yet, but that began around that time. I started to find ways of balancing improvisation and composition in my work. It was glorious to write a piece, take it into rehearsal and have it played by some of the best young musicians in New York at the time. So, Navigator was a recording of a loft band. We were friends that were united around this common project to explore ensemble pieces.
What happened next came out of a discussion with one of my best friends, the late Colonel Bruce Hampton, a wonderful band leader. I said to Bruce "I wish we could record this group." Bruce replied "You can record any time." He introduced me to Mike Rothschild who had a record label called Landslide—named after Reagan's ascendance. [laughs] So, we made the album in a couple of days at Right Track Recording studios in New York City. Ross and Steve are such extraordinary musicians, so every take was nearly perfect. It was great to work with musicians with that high a level of skill and inspiration.
In a way, the recording wasn't exactly a solo album. I felt like I was navigating, not really leading. The cover was done by a wonderful visual artist named Maurice Clifford. He was kind enough to let me use one of his incredible oil paintings for the album.
It was seven more years until you signed with Windham Hill and followed Navigator up with 1988's Heresay and 1992's Premonition. What evolution did they represent for you as a composer?
They felt like starting over in a way. I had left New York with a Lyricon and a Prophet-5 synthesizer and moved to California. I had a lot free time there. I had received encouraging remarks from Dawn Atkinson, one of the producers at Windham Hill. I knew she was going to ask me to make a record, so I tried to get a whole album's worth of material together before she asked so I wouldn't have to feel the pressure of a deadline. That represented a real resurgence for me as a composer, partly because the synthesizer allowed me to hear things I could only imagine previously. I was able to kind of continue with the direction of All the Mornings Bring—the notion of balancing compositional points of view with improvisation. Both Heresay and Premonition were really incredibly satisfying to me. I was starting to mature as a musician, a soloist and composer.
Why did you have a lot of free time during this period?
I moved to California partly because it was a very dark time in New York. People were getting shot on the street for no reason. Crack cocaine was becoming a big factor. It looked like things were only going to get worse. I always felt from the very first time I visited California with Paul Winter that someday I would live there. Collin's death made me look at my life in larger time frames. I was thinking about where I wanted to be during the next period of my life. The choice was to either move to upstate New York or California. For me, there was no contest.
I had some very dear friends in California who introduced me to the town of Bolinas, which was a wonderful place to be a composer. I could sit in my basement with all my synthesizers, tape machines and saxophone, and practice, play and write. Then I could open the door and walk to the Pacific Ocean and solve some of my compositional problems in my head, go back to the basement and write it all out. It was a wonderful time. I was still busy with Oregon, but I was no longer busy working on Broadway musicals. That wasn't something I felt I wanted to do for the rest of my life.
I didn't know you performed as part of Broadway show ensembles.
That's kind of the point. [laughs] Broadway musicians don't get much credit playing there in the pit orchestra. It's a faceless job, but I really did enjoy working with the musicians. I was the regular guy on Dream Girls. I also played many, many performances of Cats, which had a very nice double reed book. I was also part of another show called Trixie True, Teen Detective, an off-Broadway show orchestrated by the great composer Eddie Sauter. I even did the Doug Henning Broadway magic show. So, those things kept me busy, but it wasn't gratifying to play the same thing night after night. The only thing that would get any notice is if you made a mistake. I started feeling that I was doing this just to pay the bills. It wasn't something I wanted to do on a long-term basis. That realization helped with my decision to leave New York and move to California.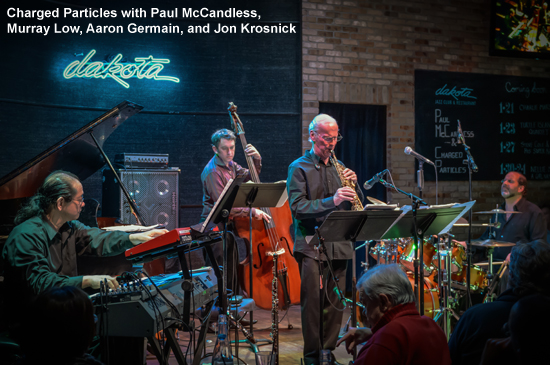 You've been revisiting your Windham Hill-era material in recent times during performances with Charged Particles, featuring Aaron Germain, Murray Low and Jon Krosnick. What makes this an ideal group to perform your solo work?
Charged Particles plays almost all the music from my Premonition and Heresay albums when we perform together. A lot of this music has never really been played previously before this band. It's really fun and the guys are incredibly intelligent and great musicians that interpret the music wonderfully. We're having a great time playing live and I look forward to doing more of it in the future.
You have two recent collaborative albums out: Evansiana with John Taylor, Pierluigi Balducci and Michele Rabbia, and The Hidden Jewel with Günter Wehinger and Art Lande. What are your thoughts about them?
Evansiana is quite good. It was great to take on the Bill Evans material with John Taylor, who had his own way of doing everything. We weren't really copying Evans' style on the album. We had to find a unique approach. We play the less well-known tunes that Evans wrote on it. I should also mention that I did a glorious album with Pierluigi called Blue From Heaven in 2012 that also has John on it.
The Hidden Jewel is a fine cooperative album that came out of performances Art Lande, Günter Wehinger and I did in Switzerland. Art is one of those musicians that's like a cat. He always leaps and lands on his feet. He's so creative and makes so many projects happen. When I'm in the studio with him, I feel like anything is possible, which is an amazing place to be. He's one of the most original pianists of our time.
Tell me more about your musical relationship with Lande.
I feel like I learn a lot about music working with Art. We first connected when I was forming as a player and musical entity. I had what I call a student period with Art at first. It existed between sets. He would talk about what had just happened and proceed to tell me all the other things I could have done if I had my head on straight. [laughs] It was a nice thing for me, which isn't true of all musicians that provide that feedback. Eventually, the teacher-student thing was gone and we were just musicians playing together. I'm able to apply so many things I learned from Art on other projects. I really learned how to incorporate the language of free improvisation into more structured settings, including tunes and compositions. My relationship with Art is a very rich one and we're the best of friends. Every year, we do a couple of projects.
You've worked with Nguyên Lê on a couple of albums that also feature Lande. Provide some insight into that collaboration.
I connected with Nguyên through Art in the early '90s. I first met Nguyên when he was on tour in Switzerland with Dean Johnson and Joël Allouche. It was a very open period of my life. I was in Switzerland for a summer practicing, hanging out and working on my relationship with my wife. Nguyên invited me to come along and play some shows, which led to us making the album Zanzibar in 1992. I was just blown away by Nguyên and the incredible rock energy he has, as well as his amazingly sophisticated, elegant compositions. I also did an album called Walking on the Tiger's Tail with him in 2005, which is a very cool record that I'm very proud to have been a part of. It was a very interesting bass-less quartet. Art's left hand was the bass player. It was kind of like chamber fusion. I also love Nguyên's Miracles album from 1996 with Art. I've listened to it over and over again. It's right up my alley.
Tell me how you first encountered Jaco Pastorius and subsequently became a part of his musical world.
I had heard there was a great gig happening at a venue called The Dugout in New York with Paul Bley, Bruce Ditmas, Pat Metheny, and Jaco around 1974. I went one night and Ross Traut was subbing for Metheny. The group was incredibly great. I had never heard anything like Jaco. It was fascinating to hear bass playing at that level, in both solo and ensemble contexts.
As it turned out, Jaco need a place to stay in New York. Glen Moore must have also gone to one of his gigs and he invited Jaco to stay with us. We were living in Jay Clayton's loft at the time. So, he crashed at our place. John Abercrombie would crash there a lot too. Jaco would show Glen his fretless bass. Oregon was recording the Winter Light album at the time. There's a tune on it called "Margueritte." Jaco heard it and told Glen "You should put my bass on this record." He didn't offer to play it himself, but rather said that Glen should take his instrument and play it. Jaco came out to Vanguard Studios with his bass and proceeded to show Glen how to play it and that's the instrument you hear him play on the record—electrified by Jaco's performances. [laughs] So, that was the first connection with Jaco.
He later invited me to play at one of his gigs at Alice Tully Hall in 1981. It was one of his first big shows. My wife also had a dance concert at that time and wanted me to operate the tape recorder for the performance, turning it on and off. I had to decide whether or not I would go play with Jaco or run a tape machine for my wife's event. I was smart and chose to run the tape recorder for my wife. [laughs] Fortunately for me, Jaco then asked me to come out with him to Japan with the Word of Mouth big band in 1982. Jaco had been chosen as musician of the year in Japan that year and they said he could do anything he wanted in terms of a performance ensemble, so he went big and put together this all-star group. He was already getting a little manic at this point. It was hard to predict what he was going to do at any given moment, which made being in the band somewhat stressful.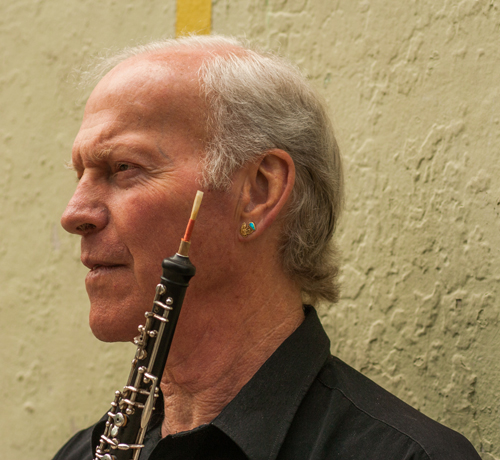 What were some of the unpredictable moments with Pastorius you experienced?
Jaco would leave the stage and come back with face paint because the lights were bothering his eyes. He once threw his bass in the river. He said his aim was to try and keep the Japanese promoters on their heels so he wasn't mistreated. He would jeopardize the whole production. Would Jaco show up? Would he have his bass? It didn't make much sense.
During the first rehearsal we had, the band was set up and Jaco was an hour late. We ran through a few tunes without the bass. Then Jaco showed up in perhaps an inebriated state and counted off "Donna Lee" and then left. Before he played, he delivered one of the best lines ever: "The first thing: No questions." [laughs] I still use that today. But that's what rehearsal is—questions and answers. But he said no questions. He played "Donna Lee" and that was the end of rehearsal. It wasn't something to be proud of. Peter Graves, the trombone player, had been in Jaco's band in Florida years before, so he was more or less the librarian and concert master, and rehearsed the band when Jaco wasn't around.
Jaco invited me to play with him again when he got back to New York for a birthday concert. But he was going downhill fast. Half of the charts in the big band book were lost. It was pretty unpredictable. The musical level wasn't what it had been. I don't know what was wrong with Jaco. Maybe he was manic depressive. Maybe he was hyper-sensitive to drugs or alcohol. I always feel bad he had such a short life as a creator. He truly reinvented the electric bass and made a huge impact on the music world.
You performed at the Hommage à Eberhard Weber concert at Stuttgart's Theaterhaus, celebrating his 75th birthday in 2015. Reflect on that event and your work with Weber.
It was a glorious event. All the musicians of my generation adored Eberhard. He created some music that really spoke to everyone, yet it was very sophisticated at the same time. He had a gift for melody and a style of bass playing nobody had ever heard before. Like Jaco, he reinvented the instrument for himself. I've had the honor of playing on a couple of Eberhard's records—Endless Days and Later that Evening. He utilized me really fully. I got to play all my instruments, including overdubbing different contrapuntal melodies. Somehow, his style of music somewhere between classical and jazz was like home for me. I just love his music. We've had a very enjoyable musical relationship. We didn't play live much. There was a memorable duo show at the Berlin Jazz Festival in 1995.
Towner was supposed to perform at the show. He blacked out during rehearsals, was taken to the hospital, learned he needed a pacemaker, and made a full recovery. What was it like for you to witness that occur?
I was frozen at first. I couldn't believe Ralph had passed out. It happened during rehearsal a few hours before the show. The situation with was a shock, but I sort of felt like he would get through it, and thankfully he did. But it was yet another important musician showing their mortality. We had to rearrange the music because Ralph couldn't play the show. There was so much involved in the show because Pat Metheny wrote a really big piece that wasn't easy to play.
Provide some thoughts about the passing of John Abercrombie.
John was part of our family. Our paths crossed a lot. He played with Oregon during our very first trip out of New York City to play Cleveland at the Smiling Dog Saloon. He had a trio with Jeremy Steig and Chip Jackson. He and Ralph had a wonderful relationship playing in duos. There are so many important musicians who are passing away. I'm at an age when it's not uncommon to disappear in a flash. It was tragic to see John go, but he had a really wonderful career, playing very refined music and achieving a lot of his goals.
How are you personally handling the march of time?
Well, I'm 71 and I've never been this old before. [laughs] I don't think I'm ever going to be ready to have a lesser life. Oregon's Lantern came out well. It was comfortable to make and sounds good. We're still able to do this. But I think at some point, I'm going to have to travel in a way that's not so stressful. I sometimes still have amazingly grueling schedules involving things like getting up at 2am to get on a bus for three hours to get to an airport to arrive at a workshop at 10am in the morning, and then do a gig later that night. So, I have to modify my road warrior status. But it's never occurred to me to stop playing, even as time moves on.
You've often used the word integrity when it comes to your work, both as a solo artist and with Oregon. What does that word mean for you?
I think integrity is one of the most important things that belongs to Oregon. We may have traded a lot in terms of success and notoriety for it, but I think the group as a whole, and me as an individual, still possess it strongly. We have always done things in the ways we like. The music belongs to us and our audience. They're both part of the story. Somehow, we're all connected to the music and one another.