Sha's Feckel
Power and Anarchy
by Anil Prasad
Copyright © 2016 Anil Prasad.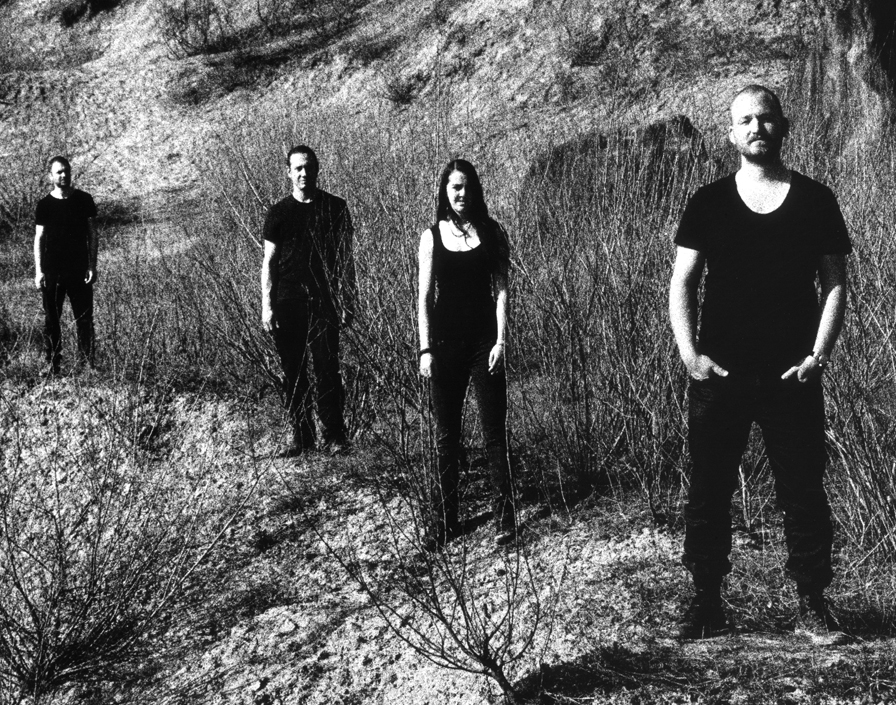 Sha's Feckel has no interest in the jazz status quo. For its sophomore album Feckel for Lovers, the Swiss quartet has chosen to emphasize the rock element of its jazz-rock leanings, amping up the energy and crunch by several factors. It's music inspired by its raucous standing room audiences, but there's plenty for the chin-stroking set, too.
The band is part of a new wave of Swiss acts stretching the boundaries of pattern-based, minimalist-inspired music deep into the expansive rock realm. It's comprised of saxophonist Sha and drummer Kaspar Rast—both also part of Nik Bärtsch's Ronin—and guitarist Urs Muller and bassist Sarah Zaugg. The group's previous bassist Lionel Gafner performs on the album.
"Feckel is about producing the most powerful, anarchic sound waves possible," said Sha. "We explore all sorts of rhythmic structures that talk to your brain, as well as your body. We try to make uneven meters sound fluid, so listeners can really feel immersed and connected to the music. It's rough, tough, loud stuff, but has a positive energy which allows us to spread love to and through the audience."
Feckel is also a band with a huge sense of humor. Considering it titled its first album Greatest Hits, it won't be any surprise that Feckel for Lovers continues an ironic tradition.
"There was a posthumous John Coltrane album called Coltrane for Lovers, full of wonderful ballads," said Sha. "But the title was so creepy, abstract and diminishing that I thought 'One day, I'll similarly name an album to put a different spin on the concept.' The title also reflects these times of streaming and piracy. We love what we do and hope people also love it and support it so we can continue."
As with its previous album, Feckel for Lovers includes two imaginative reinventions of tunes by the Manchester rock act Oceansize: "Build Us a Rocket Then…" and "Massive Bereavement."
"I'm a big fan of how Oceansize use an incredible amount of very interesting patterns in each song," said Sha. "i thought it would be interesting to more deeply explore and stretch out the spaces between the patterns and focus on grooves in order to build up a different dramaturgy."
Feckel for Lovers showcases a truly collaborative band with a visceral determination to push itself beyond its comfort zone.
"We're lucky enough to be a group with people capable of transforming each other's ideas into something no-one else thought possible," said Sha. "We organically build up material and arrangements from rehearsal to rehearsal. The process yields far greater results than sitting in front of a computer marveling at what a great composer you think you are."