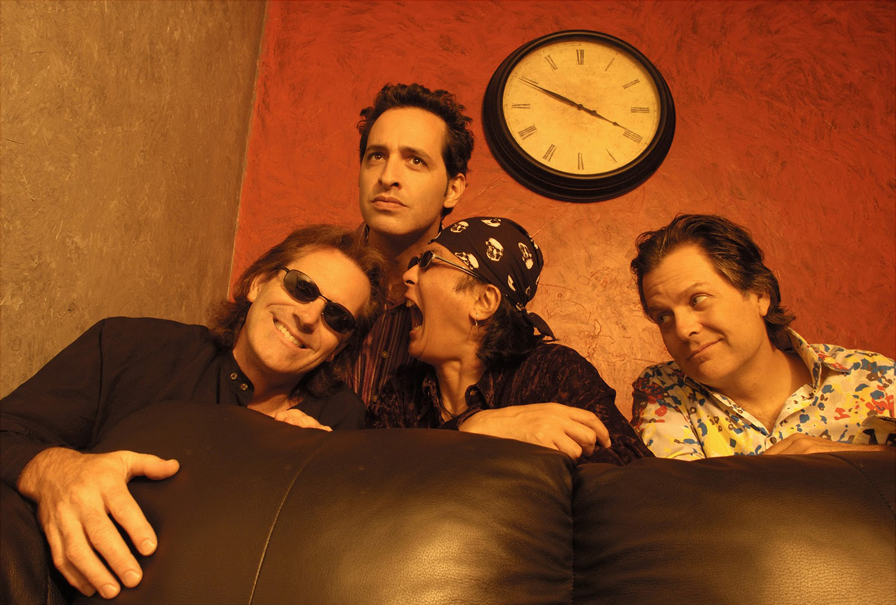 Seamlessly bridging the complexity of progressive rock with eloquent songwriting is a hallmark of Spock's Beard. Renowned as one the leading lights of the modern prog movement, the group derives its core inspiration from the '70s output of bands such as King Crimson, Pink Floyd, and Yes. But it also incorporates a contemporary rock edge that appeals to listeners who hadn't even been born during those acts' heydays. For example, Spock's Beard's latest effort, Octane, combines "A Flash Before My Eyes," a seven-song suite full of complex time signatures and virtuoso performances with several shorter pieces—some of which wouldn't be out of place on current rock radio playlists.
"From the very beginning, Spock's Beard has been a songwriting-based, progressive rock band," says lead vocalist and drummer Nick D'Virgilio. "In between all of the crazy stuff we do, there are always some very memorable melodies that stick in people's heads, and that has helped us cross over into the mainstream a little bit. It's funny—guys sometimes bring their prog-rock-hating girlfriends to our gigs, and our songs will convert them."
Octane represents a collaborative effort, in which D'Virgilio, bassist Dave Meros, guitarist Alan Morse, keyboardist Ryo Okumoto, and the band's songwriting partner John Boegehold meticulously sculpted the album's ambitious pieces. While the unparalleled freedom inherent in writing prog-rock tracks appeals to the members' collective sensibilities, they also realize there are pitfalls to be avoided.
"There are no rules for the most part," says D'Virgilio. "You don't have to follow that verse-chorus-verse-chorus-bridge-chorus model. You're not stuck in the music-school version of songwriting. But you have to be careful not to take a song to the other extreme, where it rambles on with too many solos and there aren't any cohesive elements happening. You have to walk a fine line. The other problem with progressive music is that it isn't as popular as it used to be. It's harder to become a big star—if that's your goal—but, from a musical standpoint, it's a wide-open landscape that can be very artistically satisfying."
D'Virgilio, who has worked as a sideman for the likes of Peter Gabriel, Genesis, Mike Keneally, and Tears For Fears, sets a high bar for his personal songwriting output, but he'll also capture inspiration no matter when or where it hits.
"I find that songs don't necessarily happen when I sit down to write music," he explains. "For instance, I'm always coming up with lyric ideas while I'm driving. I don't know why. And it's very dangerous, because I'm often writing stuff down while I'm at the wheel on the freeway."