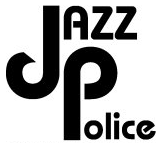 Jazz Police
"Innerviews:" Anil Prasad's "Music Without Borders," in Print
By Andrea Canter
September 17, 2010
Ever wonder what that pianist or bassist or drummer was really thinking on stage? What concept or inspiration spurred that composition? Since 1994, Anil Prasad has delved into the minds of a deep pool of musicians through a series of insightful conversations which form the basis of his website, Innerviews, the longest-running online music magazine. Now Prasad has compiled two dozen of his conversations in one print volume, Innerviews: Music Without Borders, published this fall by Abstract Logix Books. Anyone interested in the art and mind of musical genius will find fascinating revelations here, be it from the world of rock, pop, folk, jazz, or anything in-between or fused together. In fact, many of the artists that Prasad interviews defy simple classification, which is a large part of the fascination of Innerviews.
Prasad's subjects have ranged from Björk and Tangerine Dream's Edgar Froese to Stanley Clarke and McCoy Tyner, from hip-hopper Chuck D to the duo of John McLaughlin and Zakir Hussain, from Ani DeFranco to Leo Kottke. His questions eschew the usual interview format which mine biographical details, early influence, current preferences, etc., and instead probe specifics that give readers insight into artistic concepts and challenges. He asks drummer Bill Bruford about his collaboration with Ralph Towner and Eddie Gomez on their recording, If Summer Had Its Ghosts—why these partners, how does a drummer approach melodic composition? He asks Stanley Clarke about the status of bass guitar and his recent shift to acoustic bass. He asks Chuck D to describe his creative process, Ani DiFranco to describe her development of percussive fingerpicking, and Béla Fleck to describe his approach to bandleading. Faced with an interviewer who probes beneath the surface, the musicians respond with a candor seldom found on the pages (or webpages) of typical music magazines.
Fleck, for example, cites mistakes he made early on as a bandleader. "I would push people really hard. I remember someone saying to me, 'Hey, if you don't like the way I'm playing, why did you ask me to play?' My response was, 'I do like the way you play but I want you to do something different than I've ever heard you do before.' That didn't feel very good to some people. So it made me want to find a different way to get that point across without hurting anyone's feelings. It's been a real challenge."
Prasad interviews both John McLaughlin and Zakir Hussain to gain insight into the development and influence of Shakti, and the dual perspective provides readers with a more complete picture of the music and its creators, particularly the negative reception that greeted the band initially. Noted McLaughlin, "After coming out of Mahavishnu—a very powerful electric band—here I was sitting on a carpet with Indian musicians. Everyone thought I flipped out. It was not well-received at all by the record company or my agent and manager. Artistically, I thought it was wonderful, but they all thought I was a little loopy." Added Hussain, "What happens is sometimes you have a vision and an urge to go forward and do something unique at a time when people are still tied to what is, as opposed to what should be or what can be. The record companies and promotional outfits had no idea what to call Shakti, what category of music it fit into or which bin in the record shop to put it in."
Interviewing McCoy Tyner, Prasad opens a conversation about the accessibility of jazz, eliciting from Tyner comments on the the public's view of jazz. "My mother knew who Billie Holiday, Count Basie and Duke Ellington were...because they were part of the community and we were proud of these people. That kind of accessibility doesn't seem to to exist at that level anymore…where the average housewife, plumber or carpenter is aware of this music."
In the last interview, with the late Joe Zawinul, Prasad prompts one of the more colorful analogies I've come across in music writing, when he asks, "Are there any similarities between the lives of boxers and musicians?" Zawinul, who was an avid boxing fan, notes "...you can't blink an eye. You've always got to be alert or you'll miss the moment. It's all related. You gotta use your limbs, hands and feet in music and you have to do that in boxing as well."
There are many collections of interviews with musicians. Anil Prasad offers more than Q&A. He gives his subjects an opportunity to reflect on their philosophies, their challenges, their triumphs, and in doing so gives readers an opportunity to go beyond the notes and melodies. And that kind of accessibility brings us closer to Tyner's notion of community.